Tonight I finally got around to watch­ing Beyond the Black Rain­bow , the bizarre, psy­che­delic, sci-fi/horror film by writer & direc­tor Panos Cos­matos that's set in the year 1983. It's been on my watch­list since I first saw the trailer over at Cin­ema Sui­cide , so I really must thank Bryan who runs that blog for help­ing me to dis­cover what will prob­a­bly go down as one of the weird­est but mind­melt­ingly cool films I have ever seen.
I won't even attempt to describe what the hell it is I just watched, I just know it was bizarre, visu­ally stun­ning (just look at some of these screen­shots ), and quite unset­tling.  The cherry on top was hear­ing SSQ's "Anony­mous"  in the end cred­its, such a per­fect end­ing to the two hours of heav­ily synth-scored seizure-inducing night­mare fuel that pre­ceded it:
SSQ , in case you don't remem­ber them, were a 1980s synth pop band formed by lead singer Stacey Q (yes, as in "Two of Hearts" Stacey Q), which was the pre­cur­sor to her more suc­cess­ful solo career. SSQ only ever put out one album, 1983's Play­back , but it's a nearly per­fect slice of '80s dark­wave synth.
Stacey Q — "She's so rad!"
Hear­ing that song got me won­der­ing what Stacey Q & co. have been up to lately, so I went on a bit of a wik­ibinge that led to dis­cov­er­ing, to my supreme plea­sure, that Stacey Q  is still kickin' it and in fact she even put out a new album  in 2010, which I'm a lit­tle ashamed I didn't know about before now.
I totally had a DJ Tan­ner & Kimmy Gib­bler moment:
Between YouTube and her MySpace music page, I was able to lis­ten to most of the songs, which are a blend of modern-sounding techno, trance, and lit­tle bit of her sig­na­ture '80s style.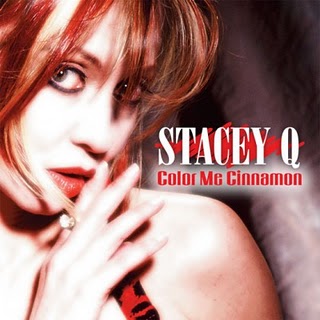 I also dis­cov­ered, per their Wikipedia page, that SSQ is cur­rently work­ing on a new album, which would be their first in some­thing like 27 years; crazy. If it's any­thing like Play­back, I bet it's going to be pretty rad.
And that's the story of how my Sat­ur­day night some­how man­aged to become an '80s night in.