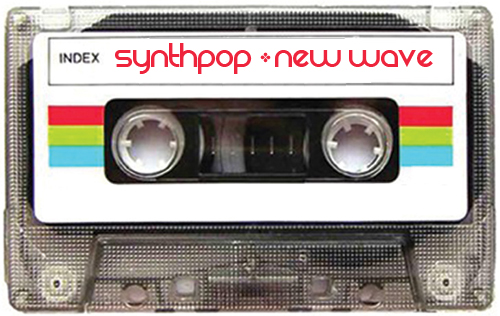 I was read­ing an arti­cle about The Pet Shop Boys' (remem­ber them?) new video  over at UPROXX ear­lier today, and was sur­prised to learn that its author–and pre­sum­ably most peo­ple who read that website–weren't aware that The Pet Shop Boys are indeed still together and mak­ing music. This makes ShezCrafti sad.
So much of what's "hot" in today's music is new artists sam­pling beats, hooks and sound­bytes from 1980's syn­th­pop and new wave songs (a few exam­ples off the top of my head: DEV — "In the Dark", Rihanna — "SOS", will.i.am & Nicki Minaj — "Check It Out") but rarely do the orig­i­nal artists get the recog­ni­tion they deserve. Per­son­ally, I love it when I hear echoes of 80's songs crop up in today's music, and most of the new music that I do like tends to have some kind of syn­th­pop or new wave fla­vor. I'm just sad that most peo­ple don't bother to delve more deeply into the source material.
If you're pin­ing away for (yes, I actu­ally  pine for new wave and syn­th­pop) some great, new music that sounds like it's from that time, you might be sur­prised to learn that many of the most notable '80s new wave and syn­th­pop artists are still together and putting out albums that sound a lot like the music you remem­ber, but with a more mature, mod­ern style.
That's why I'm offi­cially declar­ing this week:
'Awe­some 80's Syn­th­pop
&

New Wave Bands Who Are Still Together' Aware­ness Week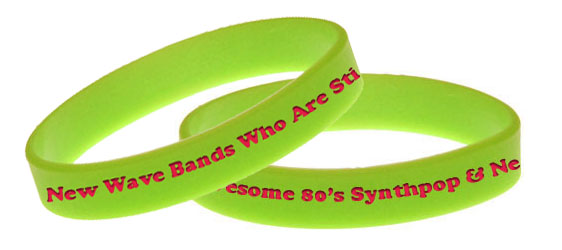 Sure, it"s not the catchi­est of names, but hey, I've got a wrist band! So now it's all offi­cial and shit.  
First up on my list of bands to make you aware of this week:
Erasure
I thought it would be appro­pri­ate to kick things off with my most favorite of all syn­th­pop bands, Era­sure: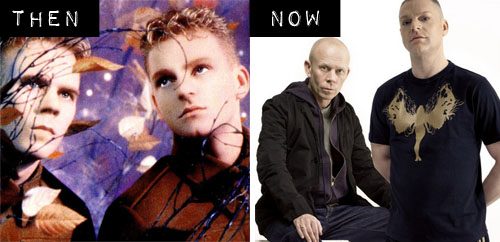 Fol­low­ing the dis­band­ment of the short-lived synth pop group Yazoo, for­mer Depeche Mode mem­ber Vince Clarke formed Era­sure in 1985 with singer Andy Bell. Like Yaz and Depeche Mode, Era­sure were a synth-based group, but they had stronger dance incli­na­tions, as well as a sharper, more acces­si­ble sense of pop songcraft. Fur­ther, Era­sure had the flam­boy­antly eccen­tric Andy Bell–one of the first openly gay per­form­ers in pop music–as their focal point. Bell's keen­ing, high voice and exag­ger­ated sense of the­atri­cal­ity became the band's defin­ing image.
Most peo­ple only remem­ber Erasure's songs "Chains of Love," "A Lit­tle Respect," and "Oh L'Amour" from the mid '80s. But since then, Era­sure has put out album after album of con­sis­tently good syn­th­pop music–fourteen stu­dio albums and count­ing. Their lat­est album, Tomorrow's World , was released just last year in 2011.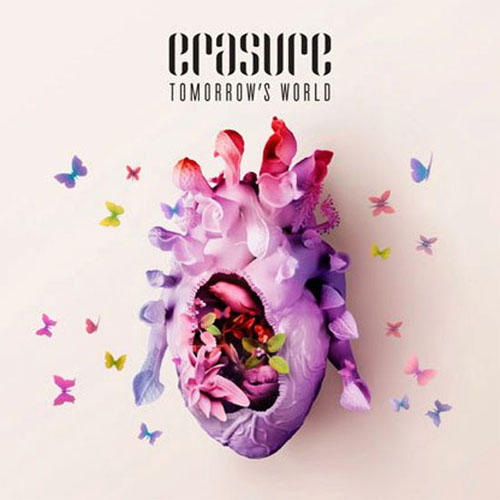 Gamers might also be famil­iar with their song "Always," Erasure's con­tri­bu­tion to the pop­u­lar Adult Swim game, Robot Uni­corn Attack  which pretty much makes up the game's entire sound­track. (It also hap­pens to be my favorite song by them.)
WTF

 is 

AESNWBWAST

 Aware­ness Week?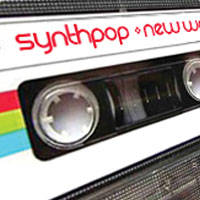 AESNWBWAST     = "Awe­some Eight­ies Syn­th­pop &New Wave Bands Who Are Still Together" Aware­ness Week  (it's a shitty name, I know, just deal with it). I offi­cially kicked things off     with this post     , in which I express my dis­ap­point­ment that most peo­ple aren't aware that there are a lot of awe­some synthpop/new wave bands from the '80s who are still together and putting out albums of music that sound just as good if not bet­ter than the '80s stuff you already know and love. Each day this week I'll re-introduce you to one of these bands, and tell you why they're STILL awesome.