Here's some­thing cool from the big pile of crap I've been mean­ing to post since being out on vaca­tion: Sesame Street char­ac­ters as hor­ror movie vil­lains! This awesome/demented mashup was cre­ated by artist Isaac Bid­well , who I'm auto­mat­i­cally a fan of because his bio says he learned how to draw by draw­ing Ninja Turtles.
Elmo as Freddy Kreuger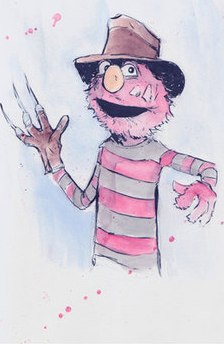 Snuffy as Jason Voorhees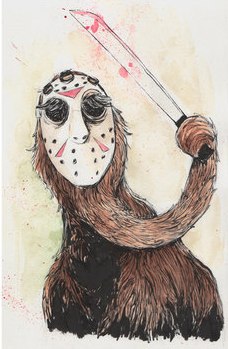 Bert as Michael Myers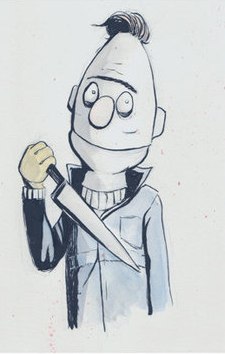 Ernie as Chucky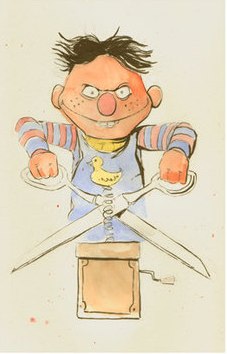 Big Bird as Pinhead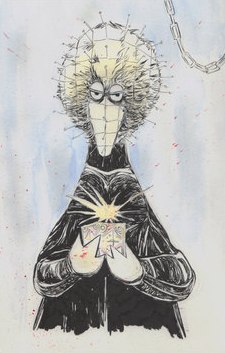 Zom­bie Telly
"B" is for braaaaaains!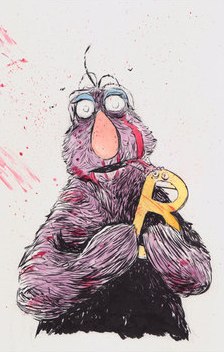 Cookie Mon­ster as Leatherface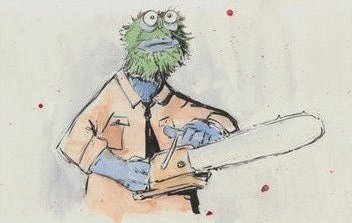 Prairie Dawn of the Dead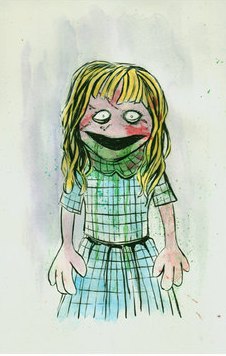 Ani­mal the Arachnid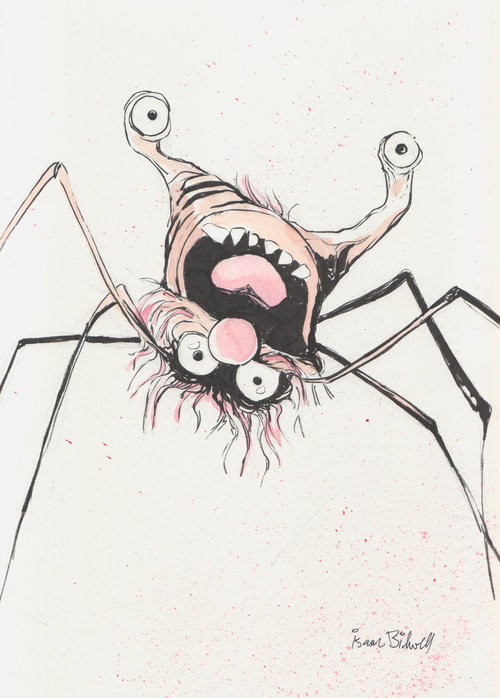 Prints can be pur­chased from Bidwell's Dr. Franken­well Etsy shop , where he also sells other cool horror-themed pop cul­ture art­work. I know you want to see Mario and Luigi as  the creepy twins from The Shin­ing . Don't even pre­tend like you don't.