Today's AESNWBWAST is kind of excit­ing because they're the first artist I've men­tioned this week to have a brand new album on the very near hori­zon .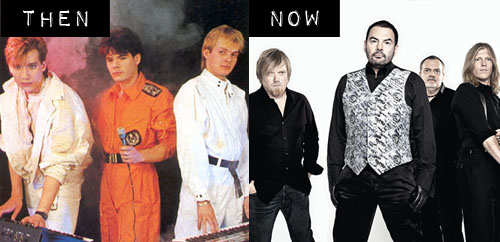 Ger­man syn­th­pop group Alphav­ille enjoyed major suc­cess in the United States with their early hits "For­ever Young" and "Big in Japan" and went on to a last­ing career in Europe, South Amer­ica, and Asia. Alphav­ille were formed by vocal­ist and lyri­cist Mar­ian Gold and key­board player Bern­hard Lloyd, both of whom were mem­bers of the Nel­son Com­mu­nity, a mul­ti­me­dia art col­lec­tive based in Berlin. They were later joined by fel­low key­boardist Frank Mertens in 1982 with Gold serv­ing as the lead singer. Orig­i­nally known as For­ever Young, the band bor­rowed the name Alphav­ille from the acclaimed 1965 film by Jean-Luc-Godard.
Despite the band's early suc­cess, Mertens left the group and was replaced by Ricky Echo­lette. Llooyd would later leave the group in 2003, and the lineup changed yet again.  The cur­rent core stage mem­bers of Alphav­ille are Mar­ian Gold (vocals), Mar­tin Lis­ter (key­boards), David Goodes (gui­tars) and Jakob Kier­sch (drums).
Beyond their mega '80s hits "For­ever Young" and "Big in Japan," Alphav­ille is largely a for­got­ten band here in the states. Though they haven't cranked out as many albums as the pre­vi­ous artists I fea­tured, say, The Human League or Duran Duran, Alphaville's stu­dio albums have always been con­sis­tent and of good qual­ity with­out the "hit or miss" eras that some of their peers seemed to have gone through. The play­ers may have changed but some­how the music never suf­fered for it.
There was, how­ever, a long period where the band didn't release any new mate­r­ial. Their lat­est album,  Catch­ing Rays on Giant released in 2010, was the band's first com­mer­cial stu­dio album in thir­teen years–but it was well worth the wait.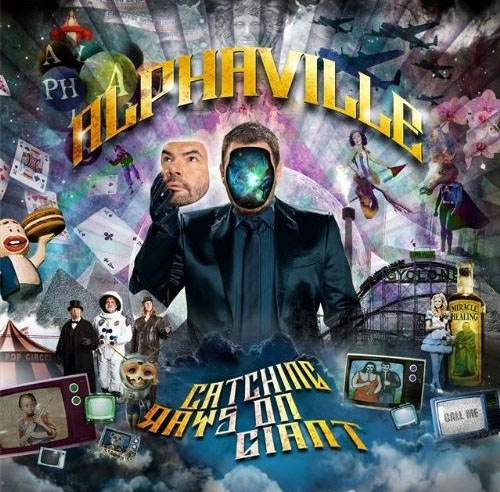 Have a lis­ten to the sec­ond sin­gle, "Song for No One."
The band is cur­rently tour­ing their lat­est album,  Catch­ing Rays on Giant in Europe and final­iz­ing mate­r­ial for their upcom­ing sev­enth stu­dio album,  Strange Attrac­tor .
WTF

 is 

AESNWBWAST

 Aware­ness Week?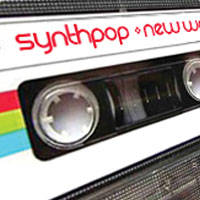 AESNWBWAST   = "Awe­some Eight­ies Syn­th­pop &New Wave Bands Who Are Still Together" Aware­ness Week  (it's a shitty name, I know, just deal with it). I offi­cially kicked things off   with this post   , in which I express my dis­ap­point­ment that most peo­ple aren't aware that there are a lot of awe­some synthpop/new wave bands from the '80s who are still together and putting out albums of music that sound just as good if not bet­ter than the '80s stuff you already know and love. Each day this week I'll re-introduce you to one of these bands, and tell you why they're STILL awesome.