Right, let's get this party started–and I mean that lit­er­ally because after lis­ten­ing to these albums, you're going to want to party.
I give you Elec­tric Punanny Mix­tape, Vol­ume 1  and Vol­ume 2 .
Elec­tric. Punanny. Let the com­bi­na­tion of those two words sink in for a moment. Pro­nounce them slowly and let the syl­la­bles roll sex­ily off your tongue as you try to envi­sion what elec­tric punanny looks and sounds like.
I dis­cov­ered Elec­tric Punanny while doing a com­pletely unre­lated Google image search for screen­caps of the "punanny" scene from Poetic Jus­tice to use for this post . Yes, my Google search his­tory now includes the phrase "you wanna smell my punanny?" Great.
Whilst skim­ming through the results, my eye was drawn imme­di­ately to Elec­tric Punanny because HOLY NEON SHITBALLS look at these album covers: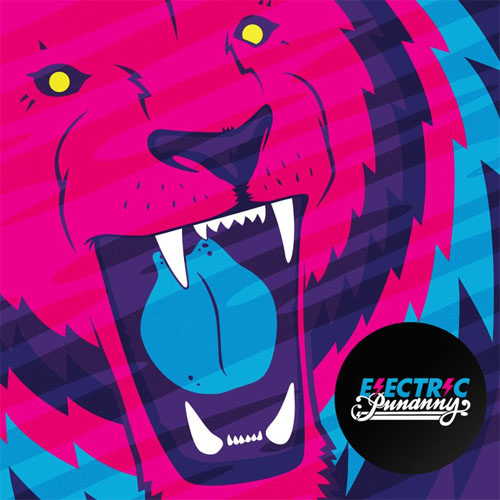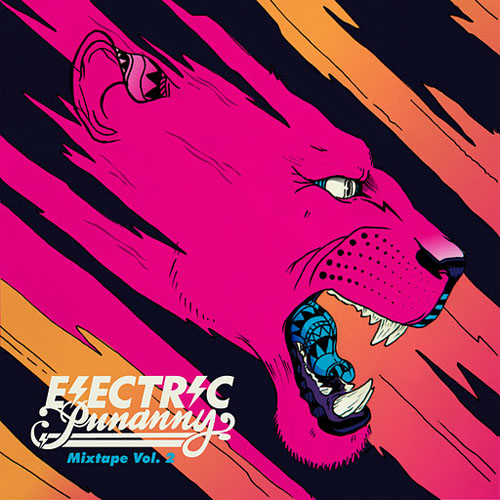 It's like Lisa Frank got a tiger blood trans­fu­sion and snorted coke with the Thun­der­cats. And the name is moth­er­fuck­ing Elec­tric Punanny . At this point I don't care who's behind these albums or what they're all about, I'm a fan.
But what does it sound like?
These mix­tapes can't hear you over the sound of how awe­some they are.
Elec­tric Punanny , I learned, is the NYC-based dynamic duo of Jas­mine Solano and Melo-X who com­bined their respec­tive loves of reg­gae, hip-hop and elec­tronic music into a series of monthly, under­ground dance club par­ties of the same name.
These mix­tape albums rep­re­sent a "best of" sam­pling from those par­ties and fea­ture a bunch of DJs I'm not cool enough to have ever heard of remix­ing tracks from artists that, for the most part, I'm also not cool enough to have ever heard of. But every now and then some­thing I know will pop up, like an inter­jec­tion of MC Hammer's "Stop! Ham­mer­time" and famil­iar sam­ples from rap and hip-hop inter­spliced with dance beats, insanely fast-paced reg­gae, music your Sega Gen­e­sis could have pro­duced and deli­cious dubstep.
I want to go on, but I'm fight­ing back an over­whelm­ing urge to get up and start danc­ing around like an idiot while imag­in­ing myself rid­ing neon tigers through a pixel­lated jun­gle leav­ing a trail of hot pink and elec­tric blue sparkles behind me as I high-five every ani­mal I pass. You win, Elec­tric Punanny.
ShezCrafti's Rating:
8 out of 10 stars.










What is Album Art Porn?
A recur­ring fea­ture in which I ran­domly pick an album I've never heard of to lis­ten to and review based solely on its cover art. It could turn out to be the most amaz­ing thing I've ever heard…or com­pletely suck.