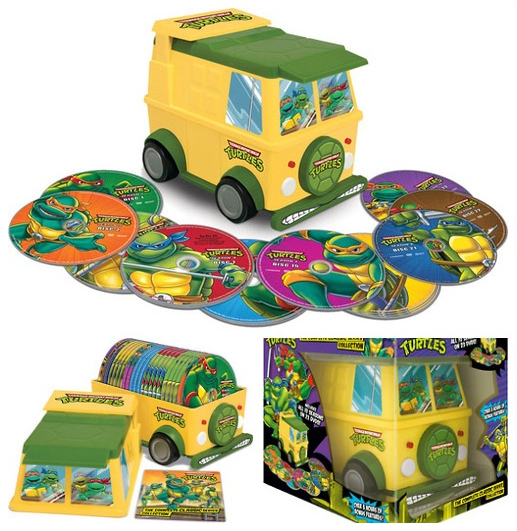 Some­times good things come to those who wait for their favorite TV shows to be released on DVD as a com­plete series. For TMNT fans, this is one of those times.
On Novem­ber 13, Lion­s­gate Enter­tain­ment will release this mas­sive DVD boxset of the orig­i­nal Teenage Mutant Ninja Tur­tles car­toon, con­tain­ing all ten sea­sons on 23 discs. And as you can see, all of the discs are stored neatly in a replica Turtl­e­Van. The set will retail for $99.98, which isn't a bad price for this much cowabunga.
It's the per­fect gift for TMNT fans this Christ­mas (hint hint).
[via TMNT Party Van ]