Okay, I promise this time;  Beetle­juice  will be the last Tim Bur­ton movie on my count­down. That makes four alto­gether. I could have kept going as there's still a wealth of Halloween-appropriate Tim Bur­ton movies to draw from, but I gotta end the mad­ness some­where (and I don't care what ABC Family's 13 Nights of Hal­loween of Hal­loween says, I don't agree that  Edward Scis­sorhands is accept­able as a Hal­loween movie).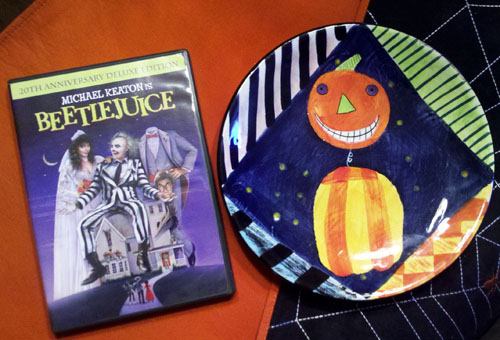 Out of the four Tim Bur­ton movies I've fea­tured,  Beetle­juice  is by far my favorite. I don't recall if I ever saw this in the­aters, but it def­i­nitely got reg­u­lar play at the house of the lady who babysat me (it remains unknown whether or not she was aware that Beetle­juice drops the F-bomb and grabs his crotch in it; at any rate, we kids all agreed it would be best not to bring it to her atten­tion). I would have been around seven or eight when I first saw it; most of the adult humor in it flew right over my head. I do remem­ber wish­ing I could play with the model train vil­lage in the attic.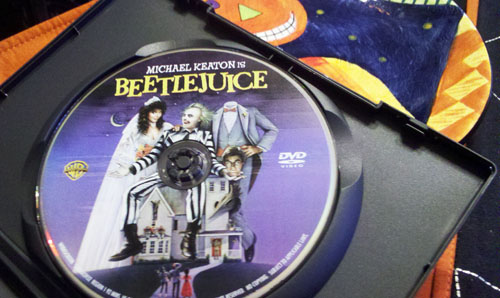 You gotta love the idea of a "bio-exorcist" — that is, a ghost-for-hire that other ghosts can sum­mon to get rid of the liv­ing.  But we can't talk about  Beetle­juice  with­out talk­ing about Michael Keaton's per­for­mance. The role of Betel­geuse was the start of the weird, twisted dark phase of Michael Keaton which hap­pens to be my favorite kind of Michael Keaton. He com­pletely steals the movie and makes it what it is. Hey, even  Pres­i­dent Barack Obama agrees . Speak­ing of weird and twisted (or shall I say "strange and unusual"?), this was also the break­out role that really put Winona Ryder on the map. The rest of the cast per­for­mances are all fan­tas­tic. I espe­cially like Cather­ine O'Hara's snobby, out-of-touch, wannabe post-modern artist  fla­vor of bitch. I love to hate her in this movie.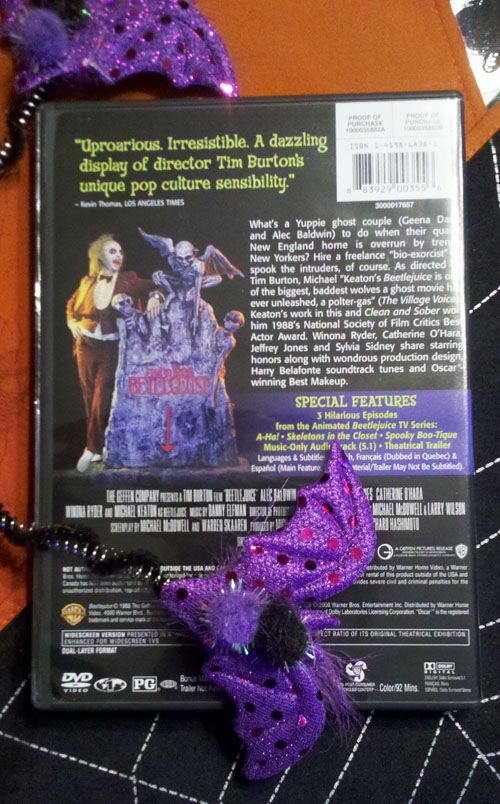 And just look at the back cover: "A daz­zling dis­play of direc­tor Tim Burton's unique pop cul­ture sen­si­bil­ity." Man I miss the days when Tim Bur­ton had some of that. He used to give us awe­some, wildly orig­i­nal films like this one instead of the next Tim Burton™'s <insert title of exist­ing prop­erty ripe for remak­ing>. Cripes, even  Franken­wee­nie  is a remake of his own damn movie (I haven't seen it yet, though, so I'll reserve judge­ment on that one for now). I'm not say­ing I think Tim Bur­ton has become a com­plete hack; I still think he's got some good movies and ideas left in him. I just wish he'd make one every once in a while.
P.S. Does any­one know why the film is titled "Beetle­juice" but all through­out the film it's spelled like "Betel­geuse"? Did Tim Bur­ton think we'd be too stu­pid to pro­nounce it properly?
I would rather talk about…
DAY-OH

!
Spooky Screenshots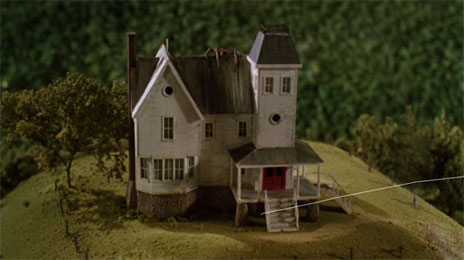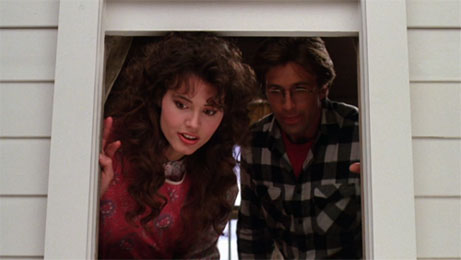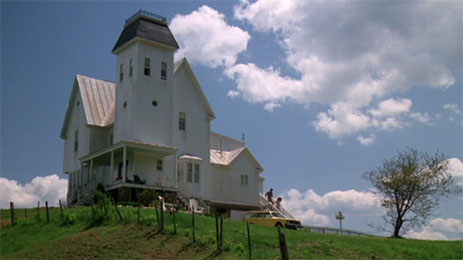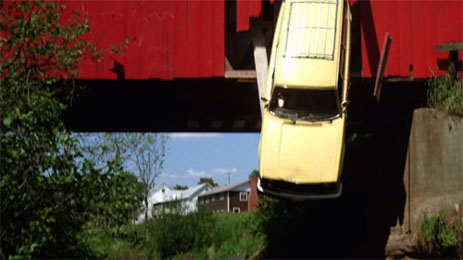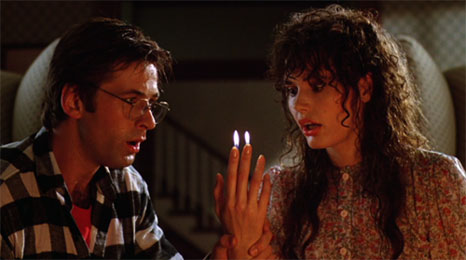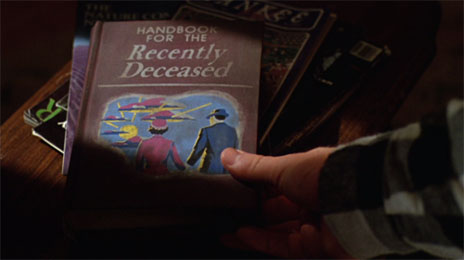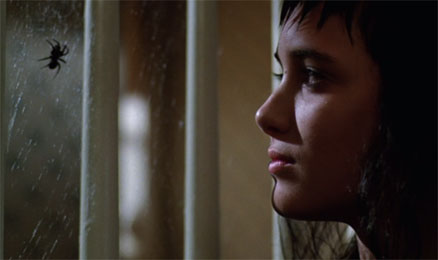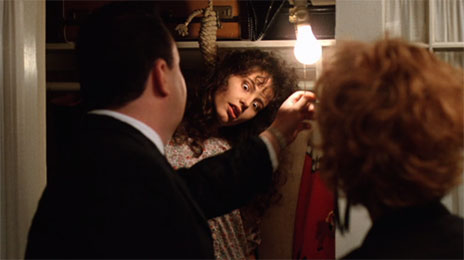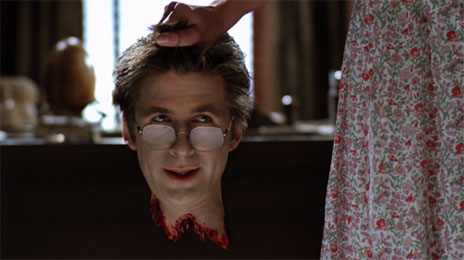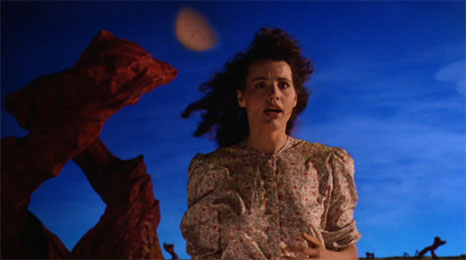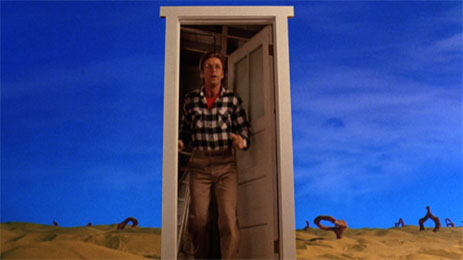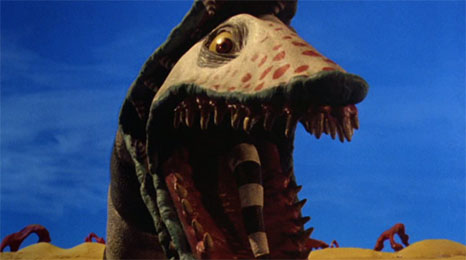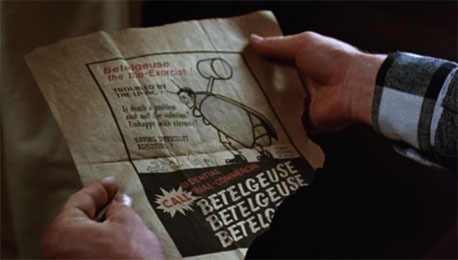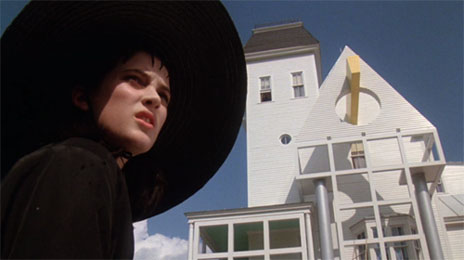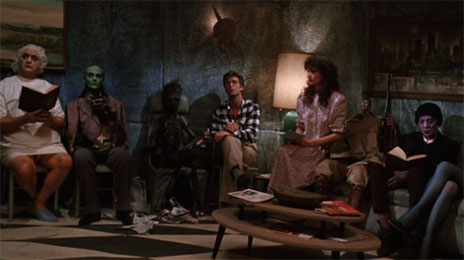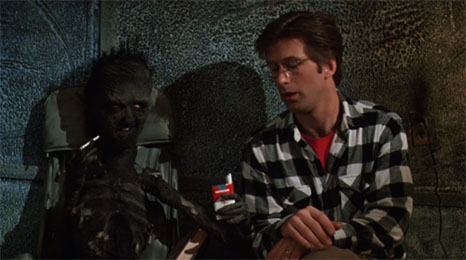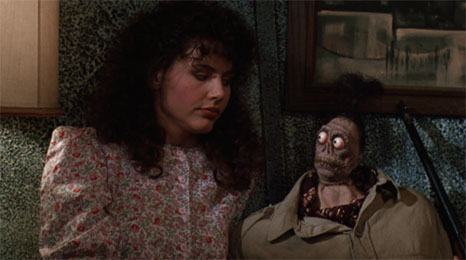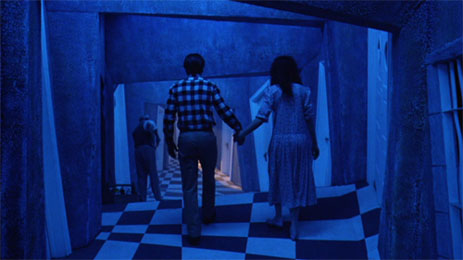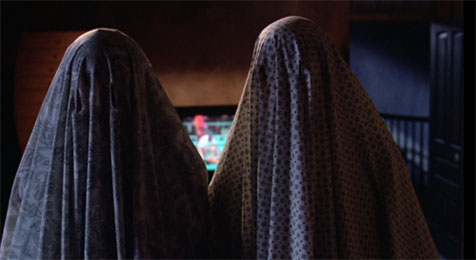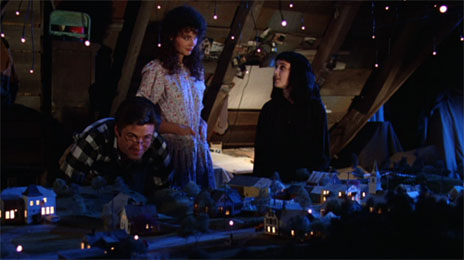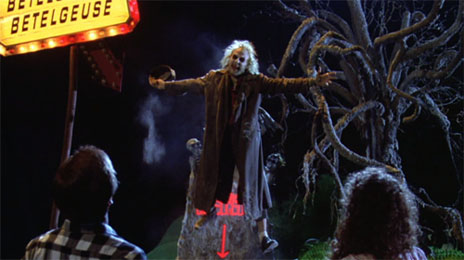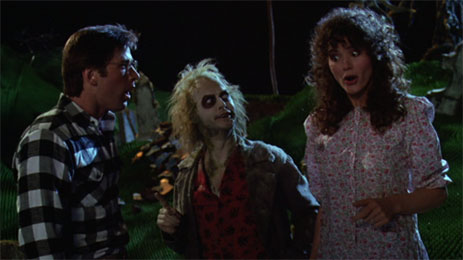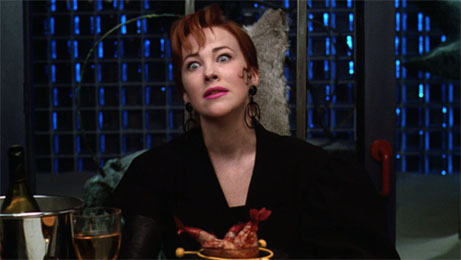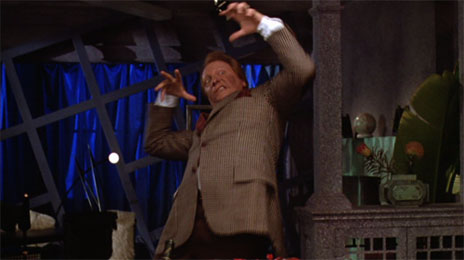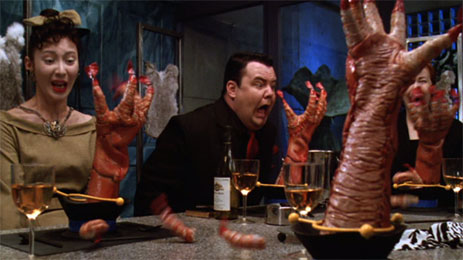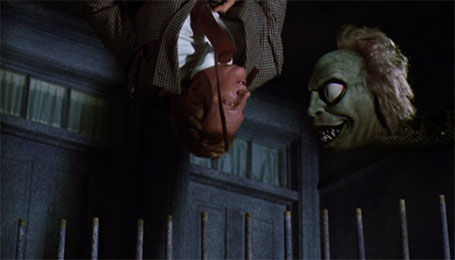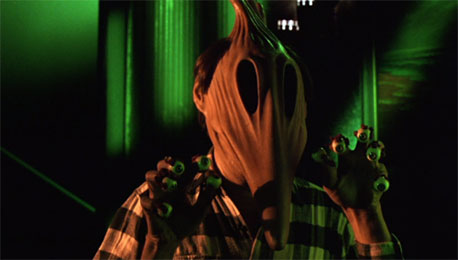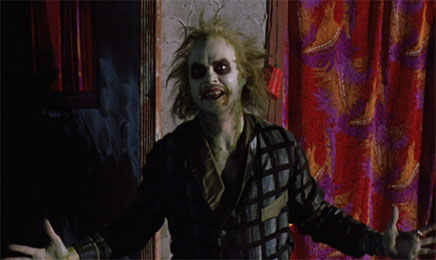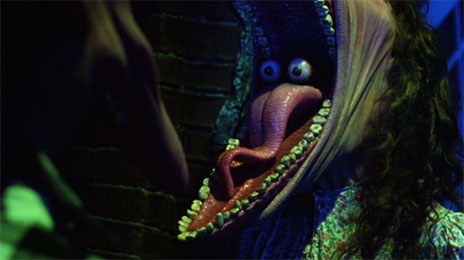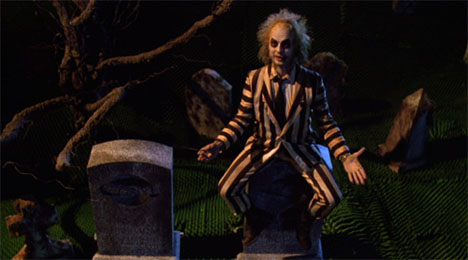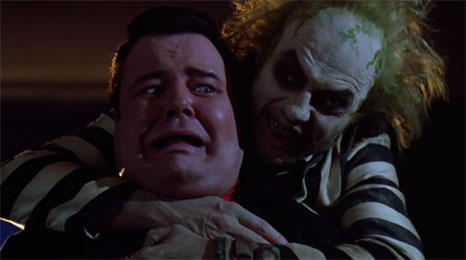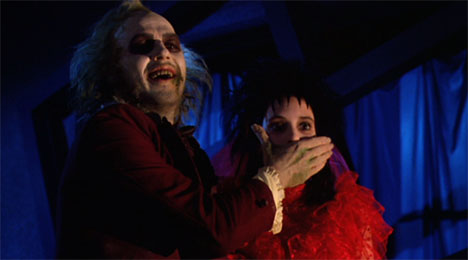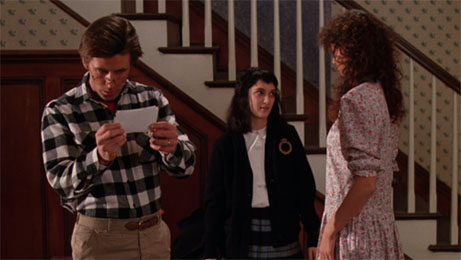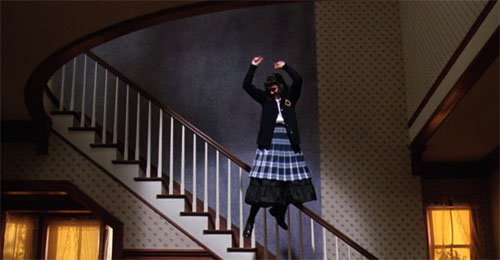 What is 31 DVDs of Halloween?
As a spe­cial fea­ture for the Hal­loween Count­down, I'm show­cas­ing 31 Hal­loween DVDs from my per­sonal col­lec­tion. I have a lot of Halloween-related and hor­ror DVDs in gen­eral, but for this year's count­down I'm only going to focus on my absolute favorites–the ones I con­sider 100% essen­tial for my enjoy­ment of the holiday.