Last Sat­ur­day I was among the priv­i­leged few invited to Pinker­ton Road , the game stu­dio and home of famed game designer and author Jane Jensen–one of my per­sonal heroes of the video games indus­try. She's the ex-Sierra Online designer behind the suc­cess­ful '90s com­puter game series Gabriel Knight and more recently, one of my per­sonal favorite adven­ture games of all time, Gray Mat­ter . Last year she launched a Kick­starter project ( which I cov­ered here ) for the devel­op­ment of a new adven­ture game, which I was more than happy to sup­port. Jane's games are like no oth­ers I have ever played, each one a blend of super­nat­ural mys­tery, puzzle-solving and sto­ry­telling that keeps you on the edge of your seat.
For the higher-tier Kick­starter back­ers, Jane invited us to an exclu­sive open house event at her beau­ti­ful Pinker­ton Road farm.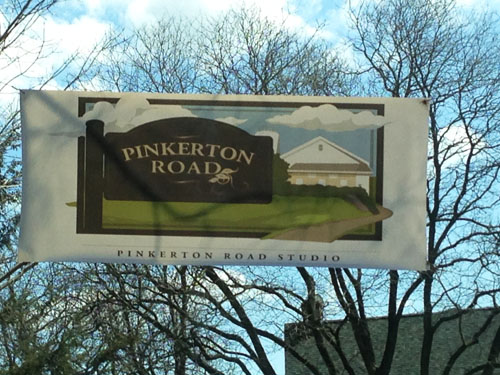 We really lucked out with the weather. After a deli­cious catered bar­be­cue lunch, we got to pre­view and play an alpha build of her upcom­ing game Moe­bius ( check out the first trailer here ) , get a tour of her home and stu­dio, and meet and greet with Jane her­self and musi­cian Robert Holmes, Jane's hus­band who com­poses all the music for her games.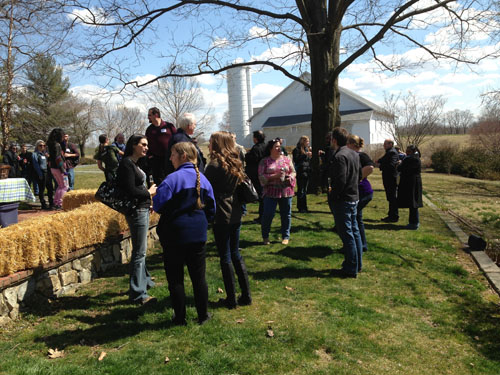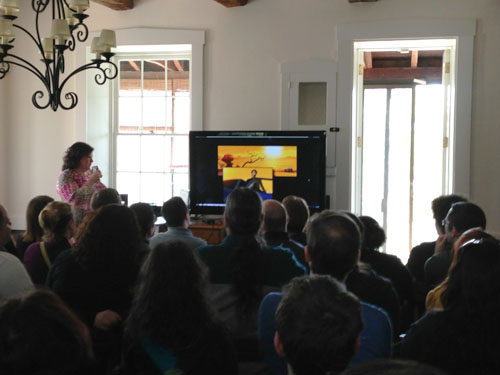 The high­light for me, which you can tell by the ridicu­lously stu­pid grin on my face, was shak­ing Jane's hand and get­ting my pic­ture taken with her.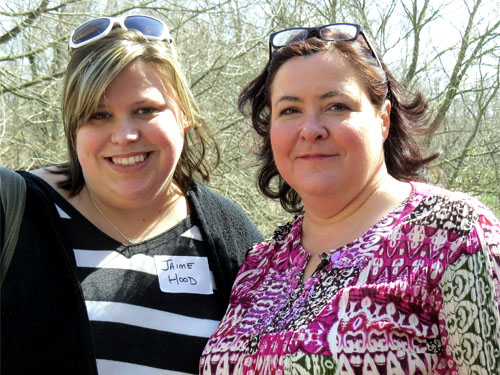 (Thanks to fel­low Pinker­ton Road devo­tee Michael Shaw, aka Veritas1325 for tak­ing the pic­ture and send­ing it to me!)
Here's com­poser Robert Holmes giv­ing an impromptu con­cert on his grand piano, play­ing the main theme to Gabriel Knight: Sins of the Fathers . I was sit­ting about ten feet away, off to the left side of who­ever shot this video (and freak­ing out a lit­tle on the inside over what was hap­pen­ing before my very eyes):
We were also treated to a con­cert by The Scar­let Furies , whose music is fea­tured promi­nently in Gray Mat­ter . Jane's step-daughter, Raleigh Holmes, is the lead singer. They played an amaz­ing set that included orig­i­nal songs, the music from Gray Mat­ter , plus a few out­stand­ing cov­ers of clas­sic rock songs like "Sym­pa­thy for the Devil" and "House of Ris­ing Sun."
"David's Theme" from Gray Matter
"Safe in Arms" from Gray Matter
More pics: