This week's League assign­ment is to write about our most epic yard sale or flea mar­ket find ever, and so far there's been a lot of great posts as every­one shows off their trea­sures. I, on the other hand, almost never go to yard sales or flea mar­kets, so I had to get creative.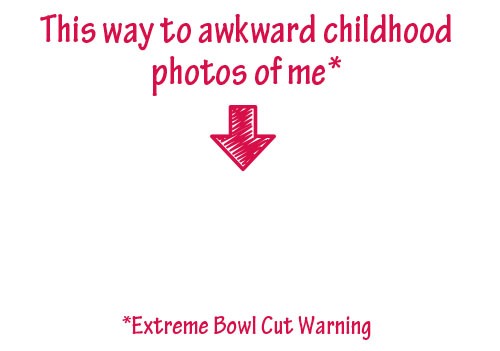 The tagline for this site, before I decided to embrace my imma­tu­rity with "30-something going on 12″, used to be "A girl who doesn't get out much."
Though the new tagline is more indica­tive of my per­son­al­ity (I like poop jokes!), the old tagline is just as true now as it ever was. In fact, these days I get out even less than I used to, what with my long com­mute, free­lanc­ing evenings and week­ends, and being in a long-distance rela­tion­ship. I'm so drained most of the time all I want to do is ride the couch and watch Net­flix or dumb crap highly edu­ca­tional pro­gram­ming on YouTube ( What does the fox say? ). Some­times even gam­ing requires too much men­tal energy. I don't have a very active social life, is what I'm saying.
So you see,  it's not that I don't enjoy root­ing through boxes of some­one else's old crap or star­ing down at old flo­ral com­forters piled with grimy, bro­ken toys, it's that I just can't find the time or moti­va­tion when I already live in front of the com­puter and Ebay and Craigslist, are like, right there . I'm also not a fan of the awk­ward inter­ac­tions that tend to accom­pany such sit­u­a­tions, like not mak­ing eye con­tact with the dumb neigh­bor­hood kids who are over there by the mail­box sell­ing gross, piss-warm lemon­ade, or hav­ing to politely turn down grandpa's enthu­si­as­tic offer for 3-for-$1 Jane Fonda work­out VHS tapes.
And then there are the seri­ous shoppers–the hard­core yardsalers–with their fanny packs and bot­tled water, who've already picked through every­thing and made off with the few worth­while items at every yard sale in the neigh­bor­hood because they were already beat­ing the garage doors down before they opened.
So yeah… Yard sales? Not for me.

But if I
DID

go to yard sales…

Lately I've got­ten really nos­tal­gic about some of the toys I grew up with–of the elec­tronic vari­ety, in par­tic­u­lar. The 80s were such a weird time when all of this cool tech­nol­ogy was com­ing into the mar­ket and being used by toy com­pa­nies in innovative–often creepy–ways.

Here's some stuff I'd def­i­nitely be on the hunt for:
#1 — Pink Casio 
SK-1
I've writ­ten about  my love of syn­the­siz­ers  before, and I've owned a bunch of dif­fer­ent mod­els over the years, like the Yamaha PSR-420 I had in high school: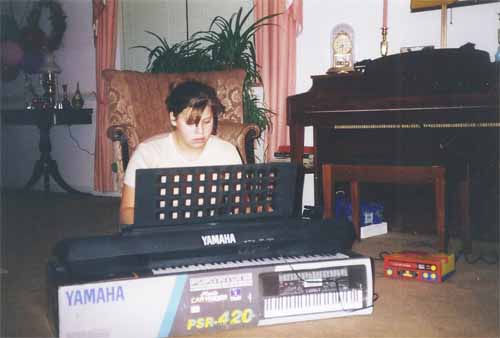 But the Casio SK-1 has a spe­cial place in my heart because it was my first (and yes, mine was pink too!) Well, tech­ni­cally it belonged to my older sis­ter, too–we used to fight over this thing like you would not believe. To this day the   demo song  fre­quently gets stuck in my head.

#2 — Worlds of Won­der Talk­ing Mother Goose
Though Teddy Rux­pin and Talk­ing Mother Goose were both made by now-defunct toy com­pany Worlds of Won­der, I've always thought Teddy Rux­pin was CREEPY AS FUCK, and so while Teddy Rux­pin was the big-ticket item on a lot of other kids' Christ­mas lists, I was con­tent with the less-popular but way less creepy Talk­ing Mother Goose who sang songs and told fairy tales with a pleas­ant, Angela Lansbury-like accent.
Lis­ten­ing to Mother Goose was quiet, com­fort­ing, and soothed away all the anx­i­ety I felt at the time over my mom forc­ing me to get this ter­ri­ble bowl cut: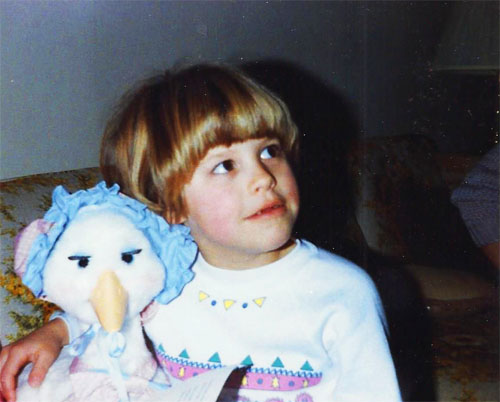 When I got too old to play with her, my mom thought she was doing me a won­der­ful ser­vice by care­fully wrap­ping her in plas­tic and pack­ing her away in the attic, only to for­get to remove her bat­ter­ies, so that one day a few years later I was dev­as­tated to learn Mother Goose's entire right side had cor­roded into a fuzzy, gangrenous-looking mess of acid-green goo. It was trau­ma­tiz­ing, ya'll.
#3 — Questron
I've blogged about Que­stron before–mainly because I was THRILLED when my years-long search for it on the inter­net finally came to an end thanks to this post over at Copywrong–which instantly brought back mem­o­ries of lay­ing on the liv­ing room floor with one of Questron's learn­ing books spread before me, eagerly roam­ing the "answer wand" over the pages, hop­ing I didn't get buzzed. That was Questron's way of warn­ing par­ents that you might belong in the "spe­cial" class at school.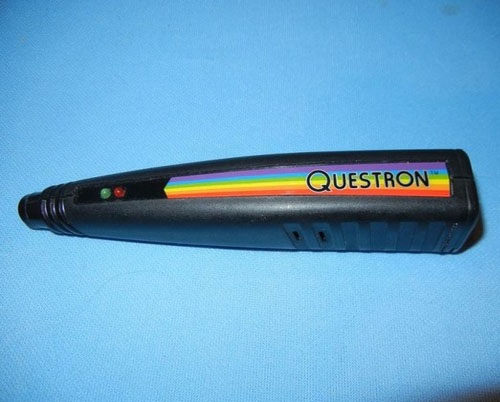 #4 — Pocket Rockers
You have NO IDEA how much I loved these things. Pocket Rock­ers were kind of a high-concept but low-functionality portable music toy for kids. They were about the size of small cam­eras that could fit in your pocket (no shit!) and played tiny, two-song cas­sette tapes by 80's musi­cal groups du jour. I had Tiffany, Belinda Carlisle, Deb­bie Gib­son, and The Jets, because I clearly had amaz­ing taste at 8 years old, and I felt like I RULED THE FUCKING NEIGHBORHOOD when I rode my bike through the streets with one of these bad boys strapped to my handlebars.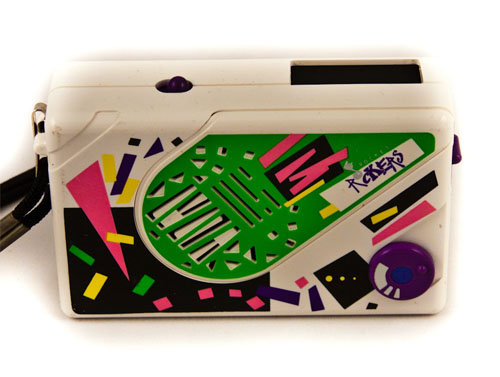 #5 — Fisher Price Tape Recorder
The orig­i­nal, clas­sic brown Fisher Price Tape Recorder used to accom­pany me every­where, and was durable enough that you could lit­er­ally throw this thing out the win­dow of a mov­ing car and it would still play your Read-Along Adven­ture tapes!
Here's some pho­to­graphic evidence: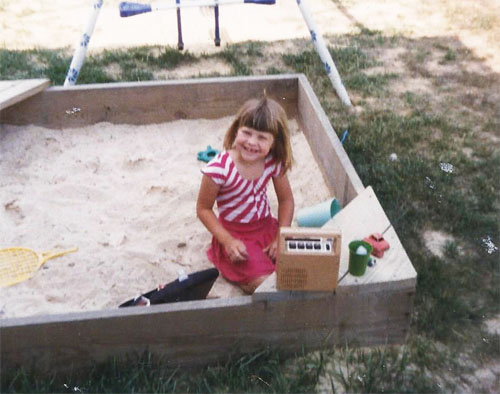 Not even a full day of hard­core sand­box­ing can ruin this thing. I like to imag­ine that some­where out there are entire land­fills of Fisher Price Tape Recorders that are still per­fectly func­tional that peo­ple would have kept around if only they weren't so fugly. Brown on brown went out of style in the 70s. Get with the times, Fisher Price!
Now let's check in with some peo­ple who actu­ally enjoy going to yard sales.
Won­der­ing what this is all about? This week's assign­ment from The League of Extra­or­di­nary Blog­gers was to write about our most epic yard sale or flea mar­ket finds . Here's some of the cool stuff my fel­low Lea­guers scored:
Branded in the 80s recalls the time a com­plete set of Garbage Pail Kids came into his life
Erik John­son, Illus­tra­tor scored a totally sweet Excal­ibur orig­i­nal movie poster
Toyriffic scored a mas­sive box of Mas­ters of the Uni­verse toys!
Nerd Out With Me found some vin­tage Pac-Man air fresh­en­ers still in the package!
Nerd Cantina's wife found some Cab­bage Patch Kid sun­glasses I'd totally wear if they fit my adult-sized head
The Good­will Geek bought a ghetto pool party tub plas­tic bin packed full of ran­dom toy goodness