Back in August I shared the trailer for Cog­ni­tion: An Erica Reed Thriller , an episodic point-and-click adven­ture game that was Kick­started by Phoenix Online Stu­dios. (I won't be sur­prised if you don't remember/don't care; that's prob­a­bly one of the least-viewed posts on this blog. This one will prob­a­bly suf­fer the same fate, but I'm OK with that.) A few days ago the first episode was released and I've spent a good part of this dreary Sat­ur­day set­tling into its ser­ial killer mur­der mys­tery with a steam­ing chai latte.
It feels wrong to write a full-blown review for a game that only has one episode out so far, so instead I thought I'd share a list of first impres­sions which I've been adding to as I play through.
Good stuff:
Jane Jensen ( my favorite game designer ) served as story con­sul­tant on this game, and it shows. I can feel her touch all over it.
The

2D

art style of the cut scenes and ani­ma­tion is very sim­i­lar to Gray Mat­ter. I hope that doesn't sound like a complaint–I love Gray Mat­ter, and I real­ize this is prob­a­bly due to bud­getary constraints.
Right out of the gate, this game goes to some pretty dark places. Within the intro­duc­tory sequence I had to make a blood self-sacrifice and also attempted to burn a man alive. Huzzah!
Love the music. The intro song in par­tic­u­lar (after you play through the mau­soleum part) is fan­tas­tic. Dur­ing game­play the back­ground music is chill and pen­sive with an under­tone of inten­sity; per­fect for mur­der inves­ti­ga­tions. There's also some spacey synth music on the map screen that sounds like it was bor­rowed from this track on the Nev­erend­ing Story sound­track. This is not a complaint.
The inter­face is very well thought-out and intu­itive. Inven­tory is a breeze to manage.
The cog­ni­tion abil­ity and the way you use it adds some unique game­play ele­ments. I like the way it was inte­grated into the puz­zles, using flash­backs to under­stand how objects were affected in the past so you can manip­u­late them in the present.
Great story so far and inter­est­ing mur­der M.O. Def­i­nitely not cookie-cutter.
Not-so-good stuff:
Decent voice act­ing, but it was hard for me to keep a straight face in some parts because of the Boston accents, which I find humor­ous. Noth­ing against you Boston­to­ni­ans, but those

SNL

skits (" You are

SO

RET-AH-DED

!" ) have ruined it for me.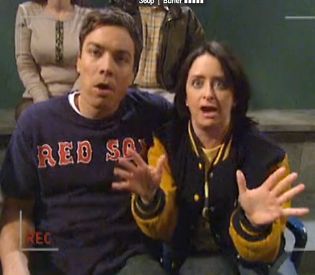 In some of the close-up scenes–like when you're exam­in­ing the

FBI

's wanted list, for example–the graph­ics look all choppy and pix­e­lated. I can live with it, but it does make the game seem a lit­tle rough around the edges.
The

3D

ani­ma­tion isn't bad, but leaves a lot to be desired. The move­ment is a lit­tle stiff and unnat­ural. Also, some­times the char­ac­ters look down or too far to the left or right and the irises of their eye­balls dis­ap­pear. It creeps me out.
Easter Egg!
In one of the scenes I found a poster for The Scar­let Furies , which is Jane Jensen's step-daughter's band. Ha!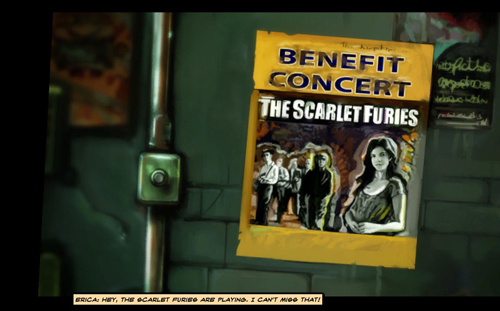 Play the Game
Cog­ni­tion: An Erica Reed Thriller — Episode 1, as well as a Sea­son Pass for all the upcom­ing episodes, is avail­able for down­load via RainDG , GameStop , and Gamers­gate . In the future it might also be com­ing to Steam.