So yeah, it's been a while since I've posted any­thing. Six­teen days, to be exact. The past few weeks have been a blur of work (of both the kind that pays the bills and the kind that doesn't), sleep, and time with fam­ily, punc­tu­ated by a busi­ness trip to NYC, the ful­fill­ment of one of my biggest gamer fan­girl dreams ( more on that in the next post ), and a few very spe­cial days spent with Michael, the new guy in my life. I've been mean­ing to men­tion him on this blog, so that time might as well be now. This past week­end was only our sec­ond time see­ing each other because he lives three states away. The story of how we met is quite a geeky one; maybe one of these days I'll share it with you. But for now we're just try­ing to make this long dis­tance thing work, and I won't lie–it ain't easy.
While it's true I've been extra busy with work and side projects on top of per­sonal stuff that has kept me from blog­ging, I can't say I didn't wel­come the break. I des­per­ately needed some time away to recharge my bat­ter­ies and expe­ri­ence some of the things I'd been miss­ing. While I prob­a­bly could have snuck in a few blog posts dur­ing my lim­ited down­time over the past cou­ple of weeks, I decided to say "fuck it" and go play video games or watch movies or TV shows instead.
Look at all this crap.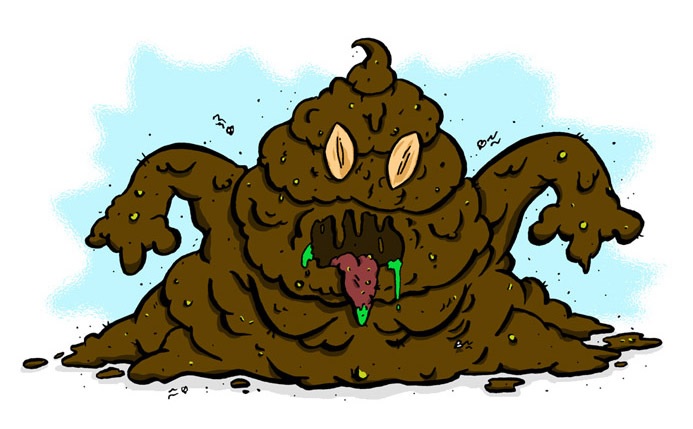 Just so it wasn't a total loss in terms of con­tent for this blog, here's a list of every­thing I watched, played, or lis­tened to, accom­pa­nied by some ran­dom thoughts on each.
Movies
Spring Break­ers (2013)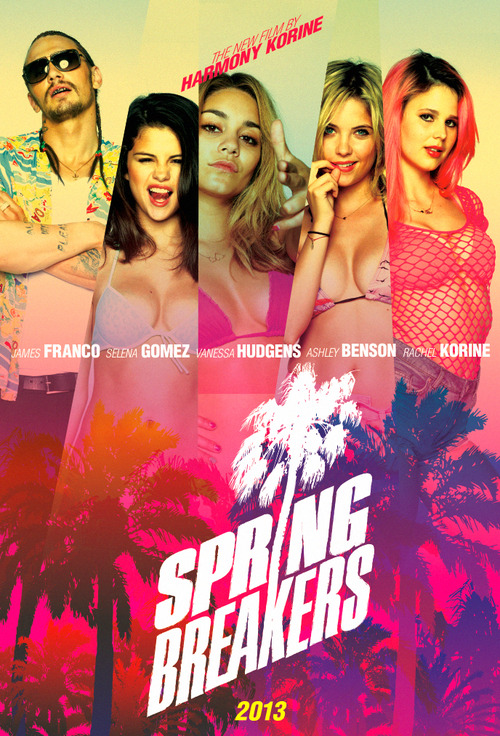 Michael and I went to go see this on Easter Sun­day. I can't think of a bet­ter way to cel­e­brate the res­ur­rec­tion of Jesus Christ than a movie about drugs, mur­der and tits. Spring Break­ers was, well, not quite what I was expect­ing. But then again, nobody knows what to expect from a Har­mony Korine movie any­way. This is the same guy that gave us Kids and Gummo , two movies which aren't even half as coher­ent as this one. Aside from every­thing look­ing like a candy-coated ver­sion of Nat­ural Born Killers and all the point­less rep­e­ti­tion ("Spring Break…Spring Break…Spring Break For­ever!") I found myself enjoy­ing it, thanks in no small part to James Franco. He's eas­ily the best thing about this movie, and the sole rea­son I would watch it again.
Moti­va­tional Growth (2013)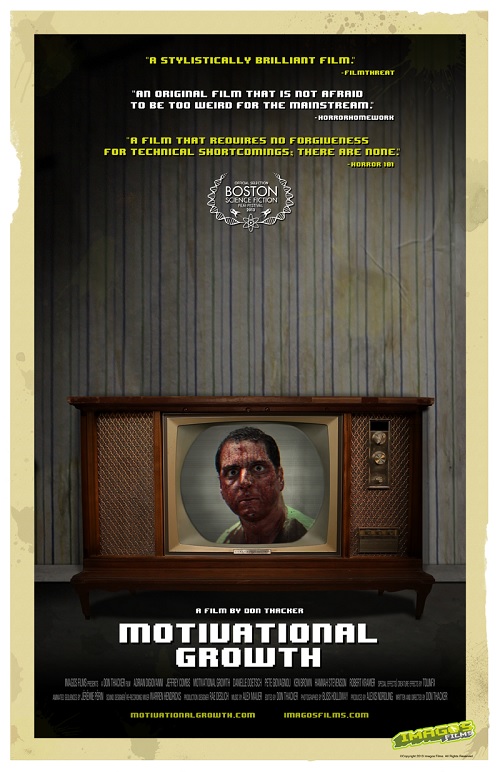 Now I have seen some bat­shit crazy movies, and this one is right up there with the best of them. I was intro­duced to Moti­va­tional Growth by way of The Good­will Geek , who got in touch with writer/director Don Thacker about let­ting us weirdos in the Cult Film Club get our grubby lit­tle hands on it, and he was gra­cious enough to com­ply. It's a hard movie to watch (Poop! Vomit! Adipocere!), and an even harder one to describe (Talk­ing Mold Mon­ster!), but I do know that I liked it. I did, how­ever, have to get up and take a shower imme­di­ately after­ward to scrub my body free of the on-screen filth I felt sure was per­me­at­ing through my mon­i­tor, spread­ing into my hair and under my fin­ger­nails. My co-host Shawn and I both sucked on this movie like a mold-covered teat and com­pared notes, so don't be sur­prised if this ends up on Cult Flim Club somehow.
TV

 Shows
The Walk­ing Dead, Sea­son 3 Finale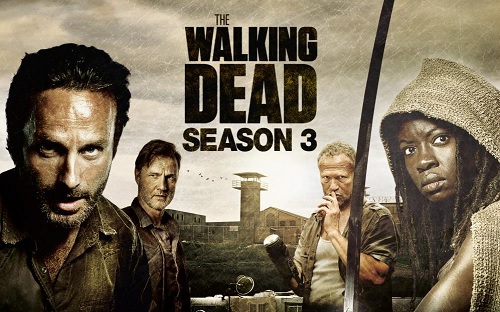 I wasn't able to watch it live, but despite hav­ing a job that requires me to be on the inter­net pretty much all day long, by some mir­a­cle I man­aged to avoid spoil­ers until I could catch up on DVR. I'm not one of those ass­holes who goes around ruin­ing things for other peo­ple, so I won't tell you who dies (because this is The Walk­ing Dead , so you know some­body major dies, right?) but I will say this: I'm happy to see that per­son go. I've wanted him/her dead since Sea­son 1. If that makes me cold, so be it. Ain't nobody got time for diplo­macy dur­ing the zom­bie apocalypse.
Game of Thrones, Sea­son 3 Premiere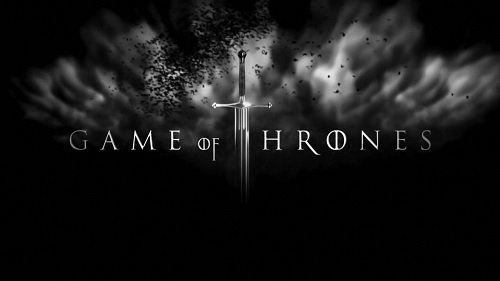 Game of Thrones is back on! Game of Thrones  is back on!  Game of Thrones  is back on! I was start­ing to get sep­a­ra­tion anx­i­ety, how about you? The fact that Sea­son 3's pre­miere coin­cided with The Walk­ing Dead Sea­son 3 finale was a geek­strav­a­ganza of such epic pro­por­tions, it was almost too much to handle.
Enlight­ened, Sea­sons 1–2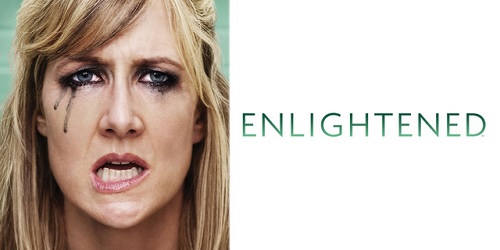 Against my bet­ter judge­ment, I decided to watch Enlight­ened , a show I knew HBO had already can­celled . While it's frus­trat­ing to know I'll never truly get to know how Amy Jellico's jour­ney of enlight­en­ment ends, I don't regret hav­ing watched this show. Laura Dern is a bril­liant, under­rated actress so I knew her per­for­mance alone would be worth it. What ended up sur­pris­ing me is how much I loved the rest of the char­ac­ters, espe­cially the peanut gallery of quirky char­ac­ters that make up Amy's co-workers at Abad­don Indus­tries. I would watch a whole spin­off star­ring Dougie and his right­eous hair about his failed exploits try­ing to pick up babes.
Girls, Sea­son 2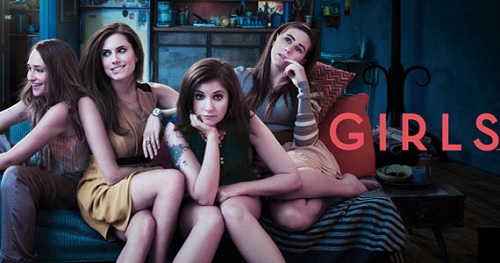 Due to it's love/hate (but mostly hate) rela­tion­ship with audi­ences, a fact I haven't adver­tised too heav­ily around here is that I am a fan of HBO's  Girls . At first my inter­est in the show was born purely of curios­ity, hav­ing been sucked into the adver­tis­ing hype sur­round­ing its series pre­miere and sub­se­quent, often hys­ter­i­cal press in the gos­sip blogs. But this is HBO, and HBO doesn't put out bad shows. Though I can't say I relate much to any of the main characters–four spoiled twenty-somethings try­ing to become adults and make it  in New York City–I'm fas­ci­nated just watch­ing them try, and the usual train wrecks that result. It helps that Girls  is gen­er­ously pep­pered with gra­tu­itous sex (again, this is HBO after all), hilar­i­ously awk­ward social  sit­u­a­tions and "I can't believe they just went there" top­ics of con­ver­sa­tion. Can some­one tell me why peo­ple hate Lena Dun­ham so much?
Curb Your Enthu­si­asm, Sea­son 8

Thank God for HBO Go. On a recent bus trip up to New York City, it saved me from com­pletely los­ing my shit and stab­bing the other pas­sen­gers. Megabus packs you in like sar­dines, but at least they give you free Wi-Fi. I've long been a fan of  Curb Your Enthu­si­asm and all the riotously funny, mis­un­der­stood sit­u­a­tions Larry David finds him­self in, but I hadn't yet watched any of Sea­son 8. Yes, a show that takes place in NYC while on my way to NYC. That's how I roll. I was able to knock out a size­able chunk of the sea­son on my way to and from Man­hat­tan, head­phones cranked as loud as they would go, which was nec­es­sary to drown out all the ass­hat­tery sur­round­ing me.
The Killing, Sea­sons 1–2
Back when The Killing first pre­miered on AMC, I watched the first one or two episodes then for some rea­son or another lost inter­est. I'm glad I gave it a sec­ond chance because now I am  hooked.  I breezed through the entire first sea­son (even re-watching those intial episodes) in just a cou­ple of nights, and now I'm halfway through the sec­ond. I still don't know who Rose Larsen's killer is, but I'm get­ting closer and cloer. I can taste it. (Trans­la­tion: if you spoil this for me, I will fuck­ing cut you. ) Also, if I'm being totally hon­est, I have a pretty big crush on Detec­tive Holder.
Games
Pro­fes­sor Lay­ton and the Mir­a­cle Mask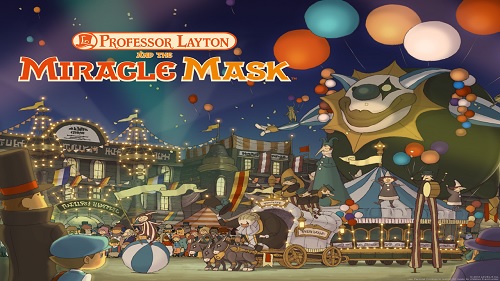 I've played all of the Pro­fes­sor Lay­ton games to date, this being my first one for 3DS. Though I bought this game a few months ago  back when I got my 3DS  (the best self-Christmas gift ever), I didn't fin­ish it until last week. My total play­time to com­plete the main sto­ry­line and puz­zles was about 12 hours. The 3D aspect added some cool ele­ments to the puz­zles here and there, but for the most part I kept the 3D turned off, save for the cutscenes where it really popped. Pro­fes­sor Lay­ton games always have inter­est­ing mys­ter­ies, and  Mir­a­cle Mask was no excep­tion. It was, how­ever, a lit­tle too pre­dictable for my lik­ing. Either that or I've just played so many of these games I know too well what to expect.
Ridicu­lous Fishing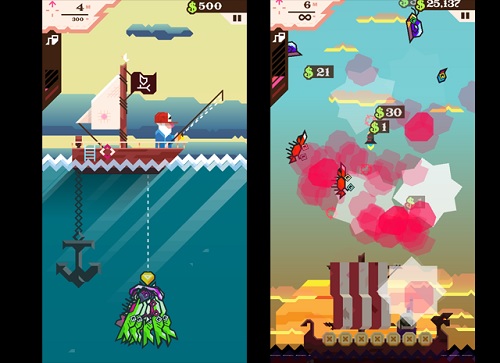 'Tis no finer bath­room gam­ing in all the land. Ridicu­lous Fish­ing is eas­ily the best $2.99 I spent for my iPhone. With its 8-bit aes­thet­ics and addic­tive game­play, I didn't think it was pos­si­ble to enjoy a fish­ing game this much, which goes some­thing like this:
Step 1.   Cast lure, avoid­ing obsta­cles on your way down.
Step 2.   Hook as many fish as you can and blow the shit out of 'em with your gun.
Step 3.  ?????
Step 4. Profit.
As you rack up points and money, you can pur­chase addi­tional fish­ing gear that will increase your skill and abil­i­ties. If you thought it was fun blow­ing up fish with a Shot­gun, just wait 'til you get the Bazooka. Or the Chain­saw Lure. I am  all about the Chain­saw Lure.
Music
Maniac (2012) Orig­i­nal Motion Pic­ture Soundtrack
Another shout-out to Shawn Robare to thank him for point­ing me to the sound­track for Maniac,  the 2012 hor­ror film remake star­ring Eli­jah Wood. I haven't yet seen the movie but the sound­track was enough to make me pro­mote it to the top of my watchlist–and there are a lot of other movies on my watch­list, to say the least. Dark, heavy 80s-esque synth? You got my attention.
Elec­tric Six
Is this not the best music video you've ever seen? Tell me it's not. You can't do it because that's impossible.
The Pol­ish Ambassador
I'm not sure what I love more–this guy's music, or his ridicu­lously cheesy videos.
</crap>
Sorry to blow a prover­bial load of awe­some all over your face like this, but it's been welling up inside me for over two weeks. I hope you haven't missed me too much.