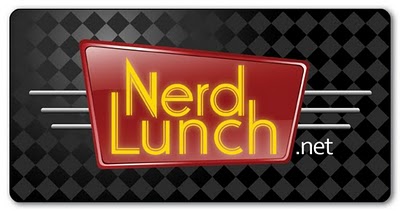 Last week the crew from Nerd Lunch needed a last-minute fill-in spot for their show about 90s sit­coms, and I, hav­ing noth­ing bet­ter to do on any given night, obliged. Also I fig­ure I'm not sit­ting on all this use­less Roseanne and Full House knowl­edge for noth­ing. I've gotta let it breathe every now and then, like a fine $4.49 bot­tle of Arbor Mist.
Fill­ing in for Jeeg, I was joined by show reg­u­lars CT, Pax (sup, homie?), and fourth-chair guest William Bruce West . Hear us try to talk over each other about our favorite 90s sit­coms, why every show on TGIF sucked, the age-old debate of whether or not Sein­field was any good, and for­got­ten, lesser-known shows like Herman's Head  (you're wel­come) and Phe­nom . All your favorite shows are present and accounted for, and then some.
Plus, in a rather awk­ward fash­ion, I bring up that time on Rosanne when Dar­lene catches D.J. jerk­ing off. If I can offer one sell­ing point for this episode, it would be that.
Lis­ten to Nerd Lunch, Episode #82: