I won't be sur­prised if you've never heard of the 1978 made-for-TV Dis­ney movie  Child of Glass .  I was very pos­si­bly the only blog­ger on the inter­net excited about its DVD debut this year, when I learned back in April that Dis­ney had begun to release obscure trea­sures like this one as part of the Dis­ney Gen­er­a­tions col­lec­tion. As I explained in that post , the only copy I had of this movie before the DVD came out was on an extremely old VHS that my grand­mother had recorded for me off the Dis­ney chan­nel some­time in the early 80's–complete with grainy pic­ture, track­ing issues, and a weird record-scratching sound that accom­pa­nied that audio every time she had stopped and started record­ing in an attempt to cut out the com­mer­cials. (My grandma was awe­some like that.)
Child of Glass isn't really a Hal­loween movie, but it is a ghost story. I think the main rea­son I tend to asso­ciate it with this hol­i­day, how­ever, is that it was recorded on the same VHS as <a title="Disney's Hal­loween Treat" href="http://en.wikipedia.org/wiki/Disney" onclick="javascript:_gaq.push(['_trackEvent','outbound-article','http://en.wikipedia.org/wiki/Disney']);"s_Halloween_Treat" target="_blank"> Disney's Hal­loween Treat , another old Dis­ney spe­cial that has never seen a DVD release. As dam­aged and of crappy qual­ity as that tape was, I never went a Hal­loween with­out watch­ing both of these spe­cials together. Even though Child of Glass  is lack­ing in the Hal­loween depart­ment, it's spooky enough to make up for it.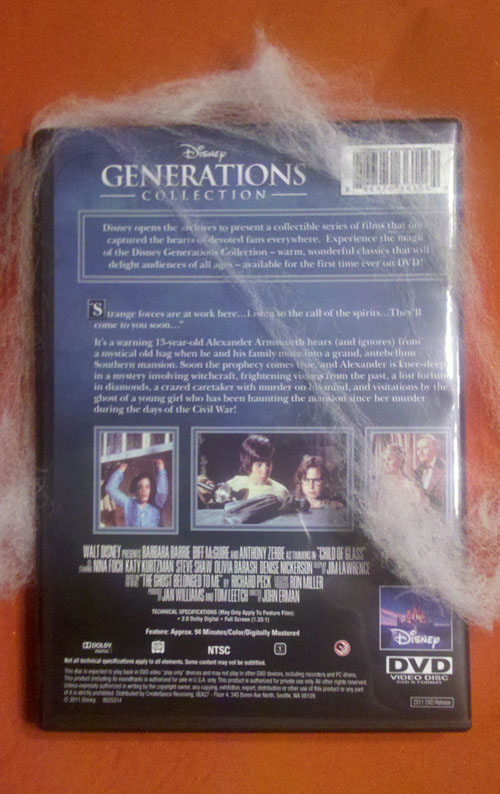 Accord­ing to the film's cred­its, Child of Glass is based on the book The Ghost Belonged to Me by Richard Peck, which I've actu­ally never read. (I should really fix that con­sid­er­ing how much I love this movie.) It tells the story of a young teenage boy Alexan­der Armsworth who moves into an old South­ern man­sion with his fam­ily. The house is hun­dreds of years old and was once the estate of the wealthy Dumaine fam­ily, who met a tragic end. The day Alexan­der moves in, he receives an omi­nous warn­ing from Lavinia, a palmist and spirit medium who also hap­pens to be his friend Blossom's aunt. (Con­ve­nient, I know) She tells him, more or less, that he's been cho­sen by the spir­its for an impor­tant task. Soon after­ward he's vis­ited by the ghost of a young girl named Inez Dumaine, who gives him a ghostly rid­dle to solve so that she can rest in peace. Alexan­der and Blos­som work together to fig­ure out the mys­tery and even­tu­ally dis­cover what the "Child of Glass" is and how Inez died.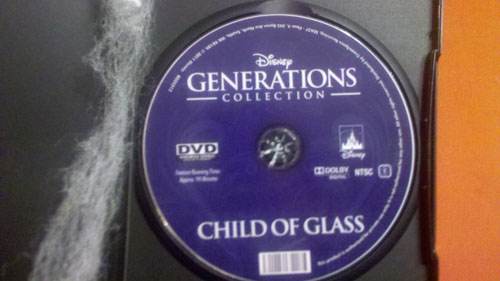 For me, Child of Glass is one of those movies that I remem­ber being much bet­ter as a child than it actu­ally is. Hav­ing first seen it when I was only about six years old, it both excited and scared me. Watch­ing it as an adult, how­ever, I can under­stand why this movie lives in obscu­rity. It's full of con­ve­nient plot devices, the adults in this movie behave like imbe­ciles, and it's cer­tainly a prod­uct of a low bud­get. It's not what you'd call a "good" movie by any stretch of the imag­i­na­tion, but it's one that comes from a spe­cial place in my child­hood, and one I con­tinue to watch every year around Hal­loween. Nos­tal­gia is funny like that.
Sleep­ing lies the mur­dered lass…
…vainly cries the Child of Glass.When the two shall be as one, the spirit's jour­ney will be done.
Spooky Screenshots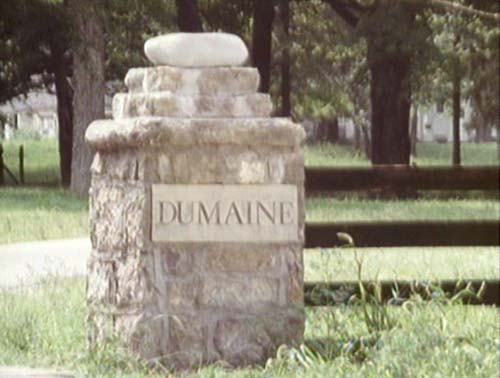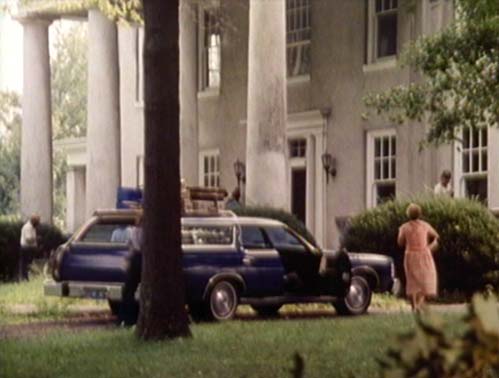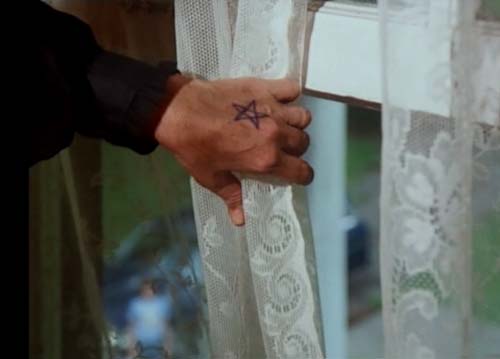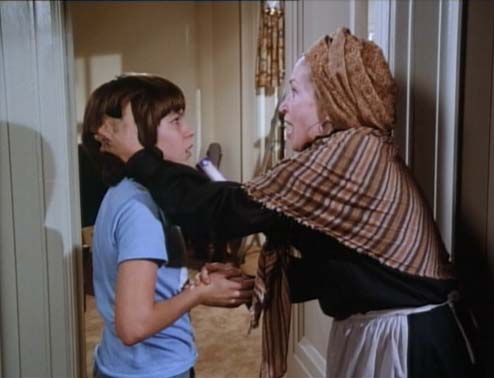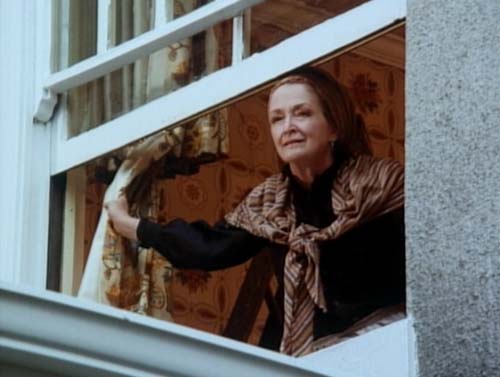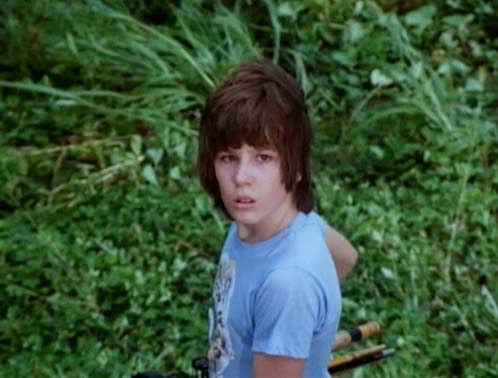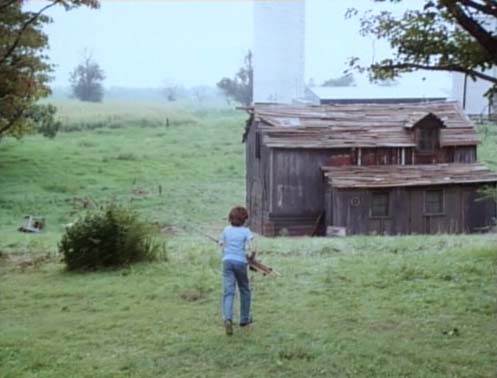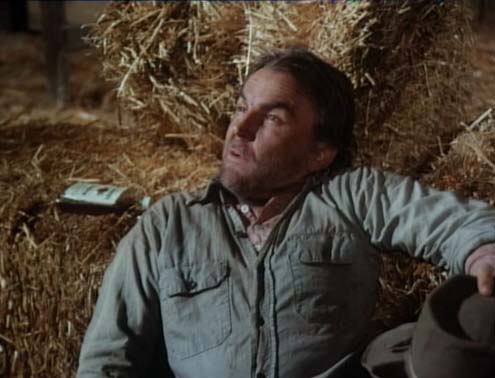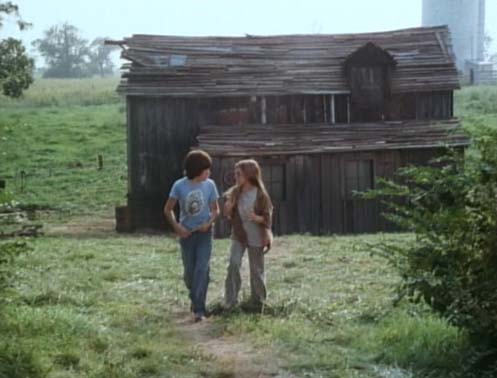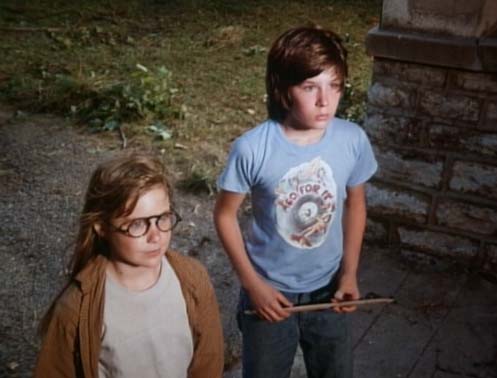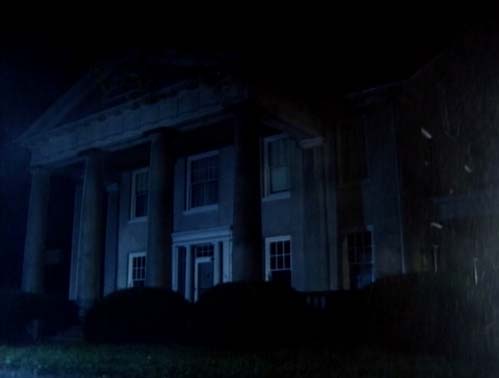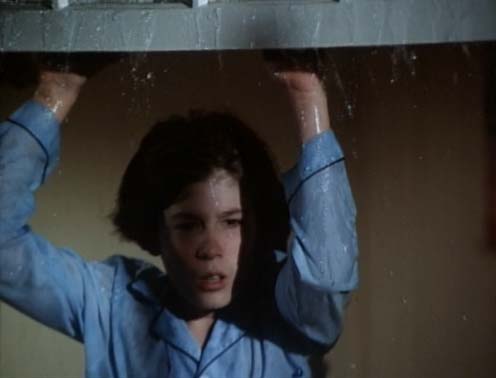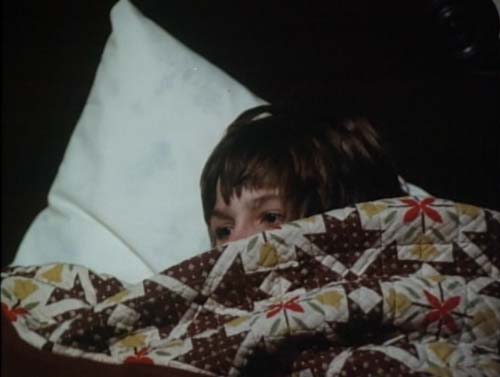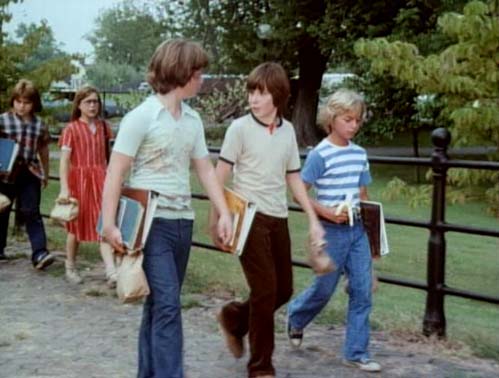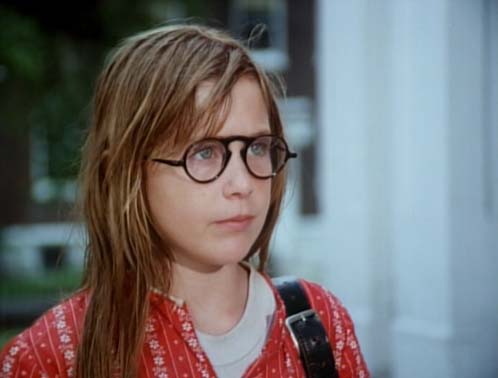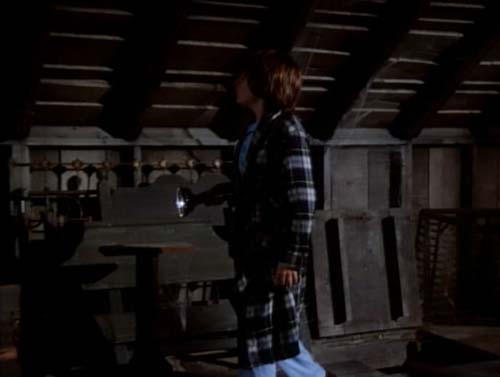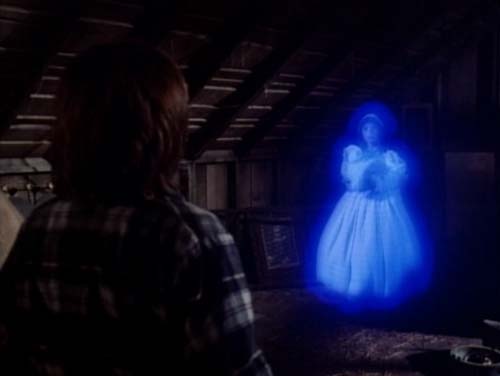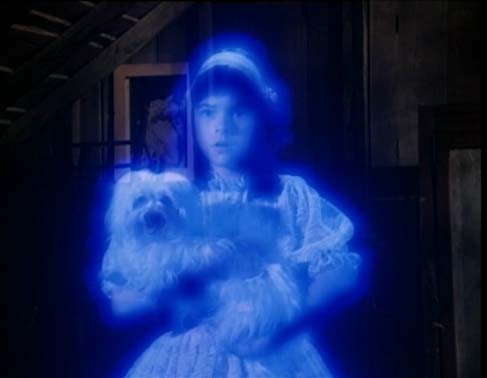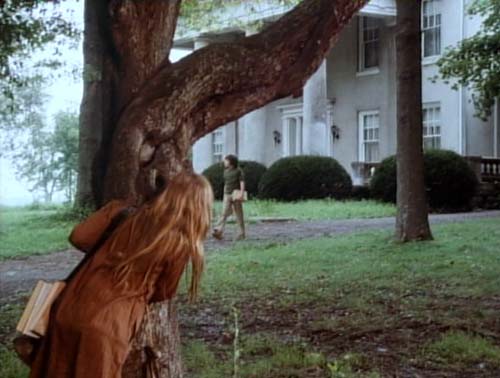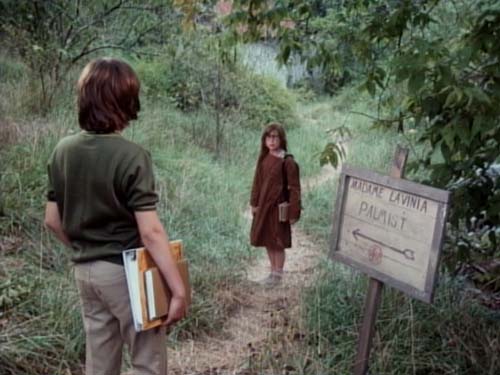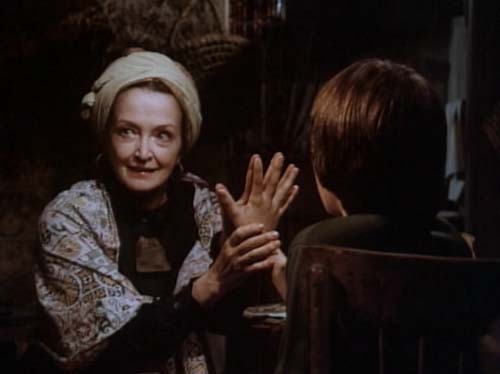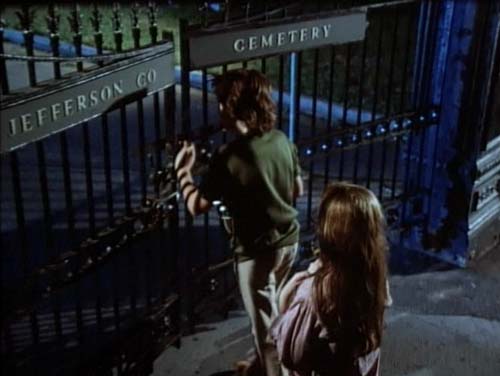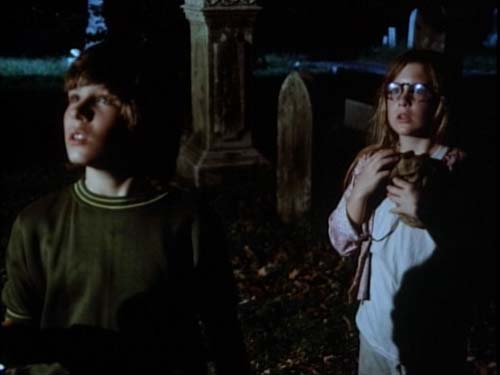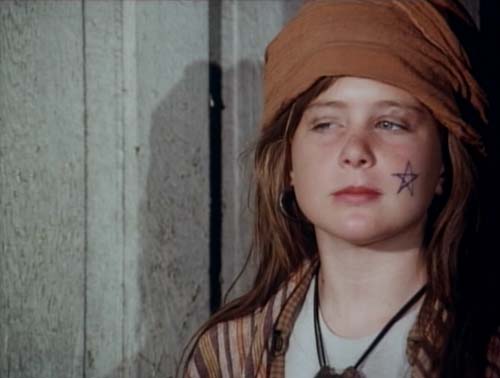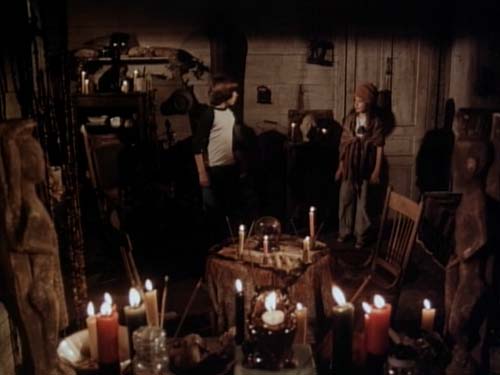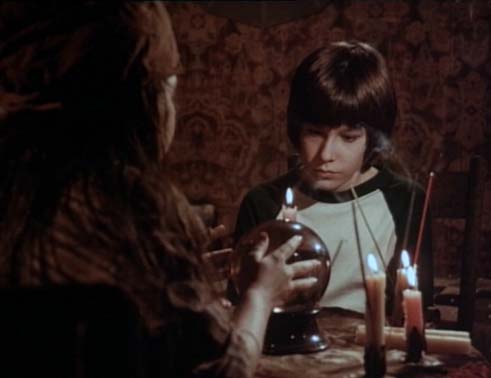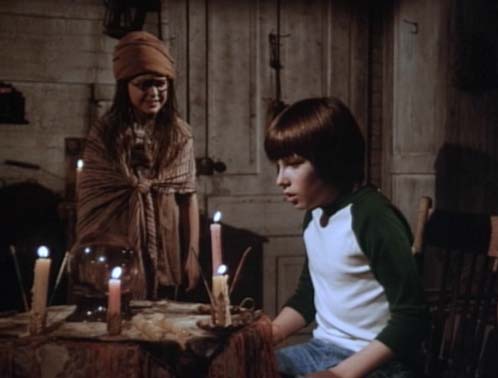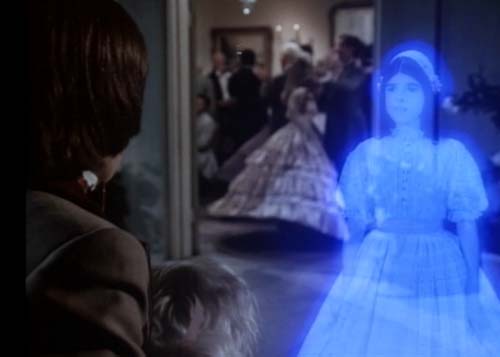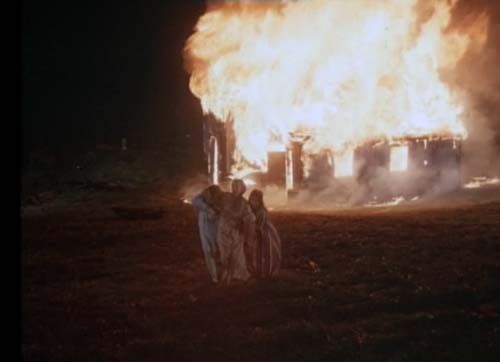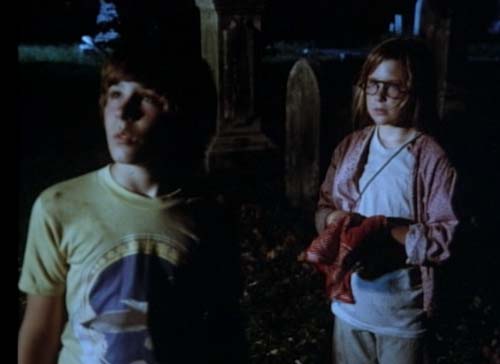 What is 31 DVDs of Halloween?
As a spe­cial fea­ture for the Hal­loween Count­down, I'm show­cas­ing 31 Hal­loween DVDs from my per­sonal col­lec­tion. I have a lot of Halloween-related and hor­ror DVDs in gen­eral, but for this year's count­down I'm only going to focus on my absolute favorites–the ones I con­sider 100% essen­tial for my enjoy­ment of the holiday.