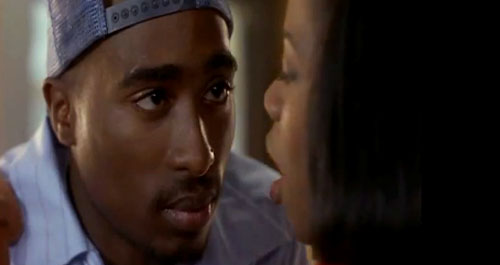 Today's links need to get their ass a breath mint.
Tupac Holo­gram Cre­ator: 'Holo­grams will never replace live per­for­mances' | NME
This time, it's thir­tysome­things push­ing hip hop for­ward |  LA Times
Meme Watch: Cry­ing Daw­son Presents First World Prob­lems from the '90s | UPROXX
The Con­fus­ing His­tory of the Ninja Tur­tles in Japan | Adven­tures In Poor Taste!
The iMpulse Con­troller is Small, Cheap and Holds Your Keys | Touch Arcade
A New Trailer for RISE OF THE GUARDIANS | AICN
NiGHTS into Dreams Gets a Sweet Six­teen Present: An HD Re-Release | Joys­tiq
Is the PlaySta­tion Vita Already Dead? | Kotaku
Watch­ing This Man Have a Con­ver­sa­tion With His 12-Year-Old Self is Hilar­i­ous and Heart­warm­ing | Giz­modo
Game of Thrones on Com­modore 64 is So Crunchy it Makes My Teeth Hurt | Kotaku
Mul­ti­task­ing — What To Do While Gam­ing | Rock, Paper, Shot­gun
Look­ing For­ward to The Hap­py­time Mur­ders | Flick­er­ing Myth
X-Men's Giant Six-Player Cab­i­net Was an Arcade Mar­vel | Kotaku
Link­age from The League
My Top 5 Favorite Adven­ture Books! |  Dork Horde
ELECTROMAN | Green Plas­tic Squirt Gun
The Leg­end from the Vol­cano Depths Hates Cephalopods | Michael May's Adven­ture Blog
The 5 Heav­i­est Pop Cul­ture Job Descrip­tions of All Time | Under­Scoop­Fire!
Nerd Lunch Episode 50 is a-comin'! Be ready to ask us any­thing! | Cav­al­cade of Awe­some