What's this? Another  Tim Bur­ton movie on my Hal­loween Count­down? Yes, after The Night­mare Before Christ­mas and Sleepy Hol­low, Corpse Bride makes three. I can't even promise that this will be the last Tim Bur­ton movie to appear on this count­down, but I do hope you'll con­tinue to hang with me. We should just declare Tim Bur­ton the unof­fi­cial Hal­loween mas­ter of cer­e­monies and be done with it. Maybe this was his mas­ter plan all along.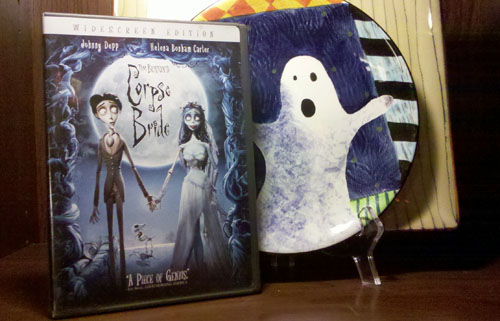 Corpse Bride is a stop-motion ani­mated film with a very sim­i­lar style to The Night­mare Before Christ­mas , which I assume every­one has seen. Because it's a Tim Bur­ton film, it stars his go-to film sub­jects, Johnny Depp and Helena Bon­ham Carter, as the lead voices. I remem­ber being a lit­tle put off by how Tim Burton-y this Tim Bur­ton movie was when it first came out, and I admit­tedly didn't want to like it. But I ended up giv­ing it a chance, and to my great sur­prise, I ended up lov­ing it. I found the romance between Vic­tor and Vic­to­ria (cute, huh?) to be quite charm­ing, and Emily's (the corpse bride) undead long­ing for Victor's love touch­ing. It's a love tri­an­gle that plays out to much humor and heart­break, before com­ing to a tragic yet beau­ti­ful con­clu­sion. I'm not ashamed to admit I shed a lit­tle tear at the end of this one.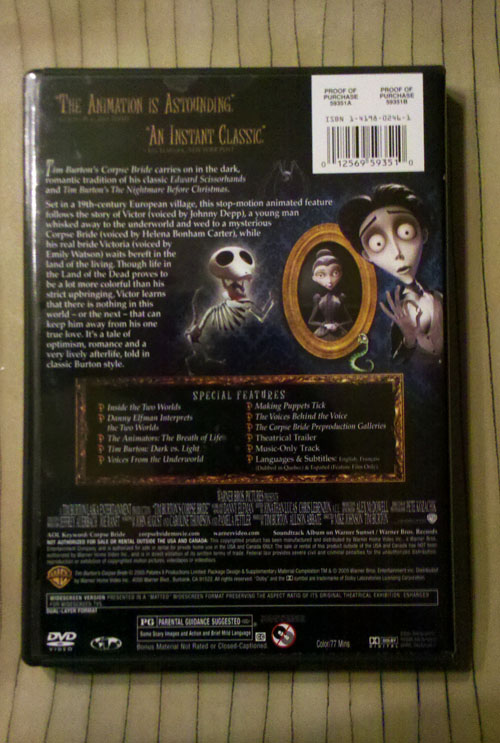 Although the entire movie is Halloween-appropriate because it exudes Tim Burton's sig­na­ture gothic style, the Under­world scenes and char­ac­ters are what really sell it as a Hal­loween film (you know, besides that whole being engaged to a corpse thing). I love the danc­ing skele­tons, the spi­ders, the mag­gots, the skulls, the bodies…Tim Bur­ton gives it all such a glow, I don't know if it's art, but I like it! Oh wait, that last part was a line from Bat­man . Totally dif­fer­ent Tim Bur­ton movie. Sorry.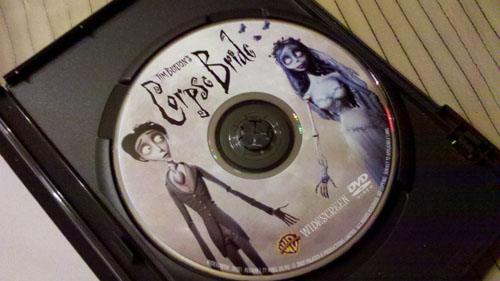 If you've never seen Corpse Bride , do con­sider check­ing it out, espe­cially around Hal­loween. I give it my offi­cial two rot­ting thumbs up.
Remains of the Day
Haha, "remains." Get it? This is my favorite song from the movie.
Spooky Screenshots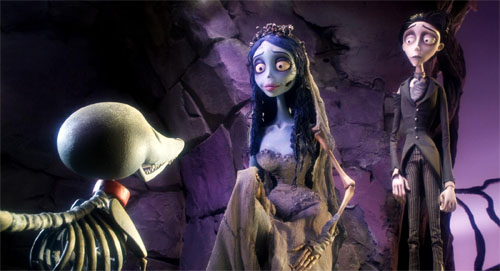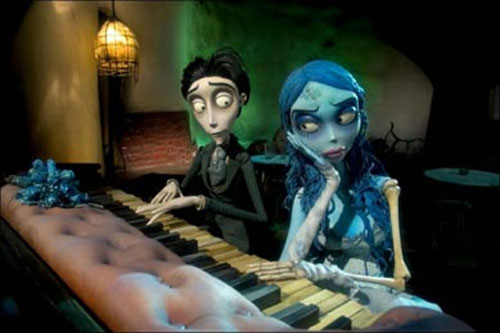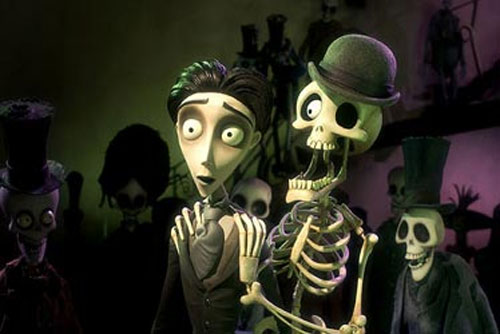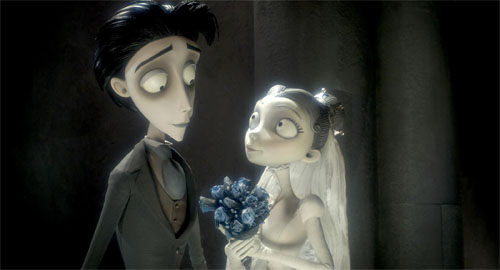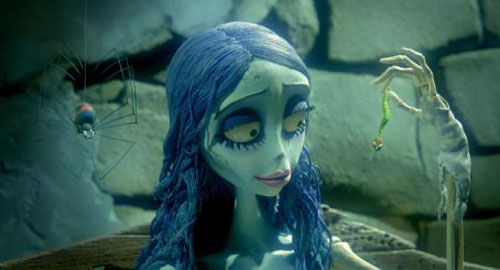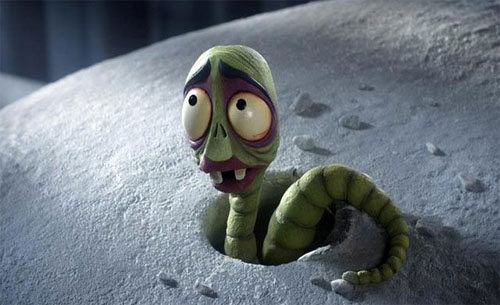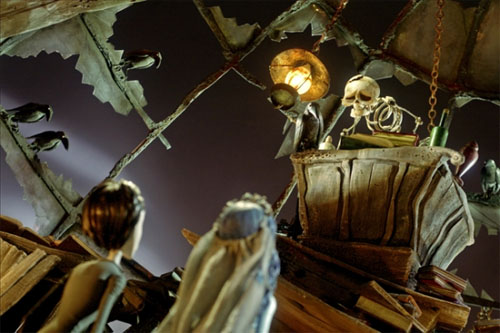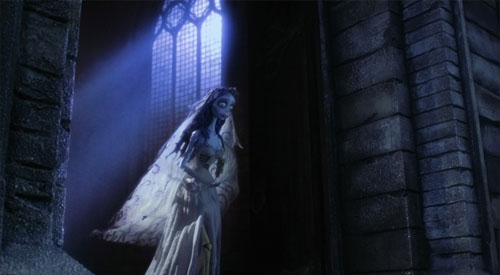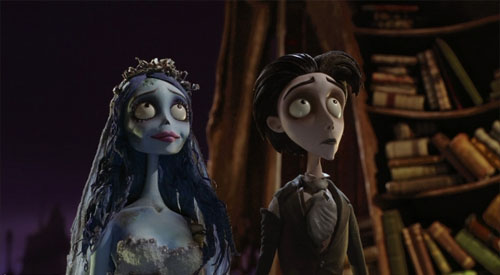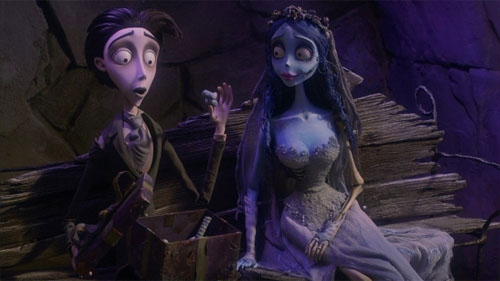 What is 31 DVDs of Halloween?
As a spe­cial fea­ture for the Hal­loween Count­down, I'm show­cas­ing 31 Hal­loween DVDs from my per­sonal col­lec­tion. I have a lot of Halloween-related and hor­ror DVDs in gen­eral, but for this year's count­down I'm only going to focus on my absolute favorites–the ones I con­sider 100% essen­tial for my enjoy­ment of the holiday.