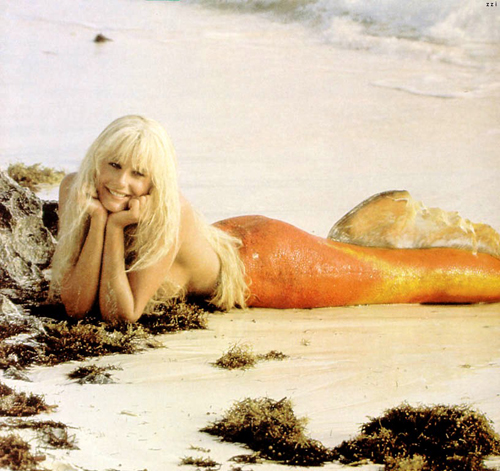 Today my co-worker brought this Animal Planet show to my attention, which premiered last Sunday and kicked off the network's first-ever "Monster Week," which sounds like a less awesome version of Shark Week.
Mermaids: The Body Found is a two-hour long television documentary that wants to convince you that mermaids are real.
No, seriously:
ANIMAL PLANET'S MERMAIDS: THE BODY FOUND PAINTS A WILDLY CONVINCING PICTURE OF THE EXISTENCE OF MERMAIDS, WHAT THEY MAY LOOK LIKE AND WHY THEY'VE STAYED HIDDEN…UNTIL NOW

Two-hour CGI Special Unravels Mysterious Underwater Sound Recordings, Dives Deep into the Aquatic Ape Theory and Questions if Mermaids are Related to People
You know what makes things more convincing? Not typing things in all caps like some breathless, internet conspiracy theorist who claims he saw a UFO land in his backyard and Sith Lord Tom Cruise lightning bolted his way out.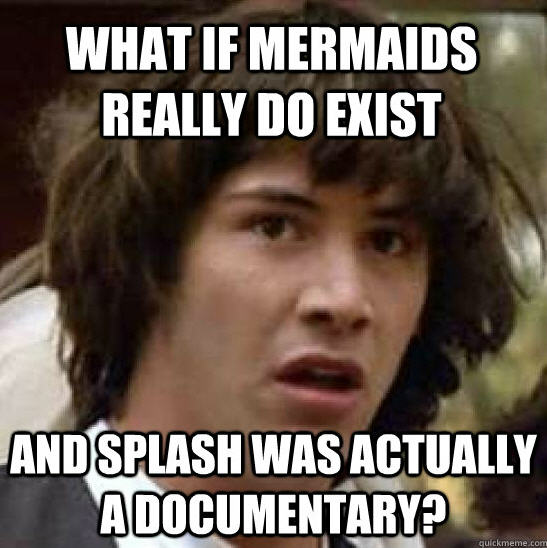 I'm pretty sure I know who's behind this.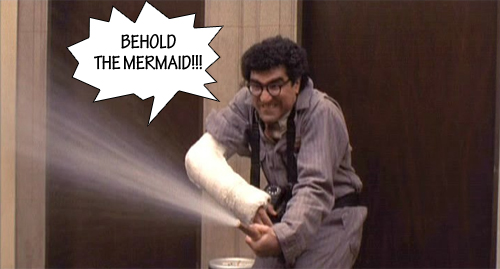 Update 7/3/12: The National Ocean Service would like to remind all you dumb people that mermaids do not exist.