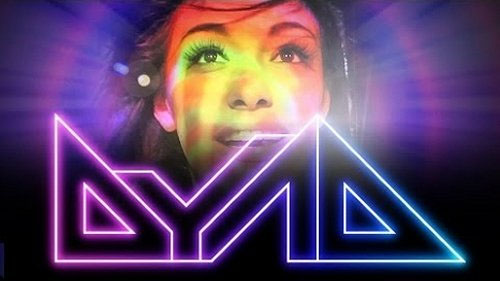 I'm not say­ing this game was meant to be played on drugs or any­thing, but this game was totally meant to be played on drugs.
Just look at these screenshots: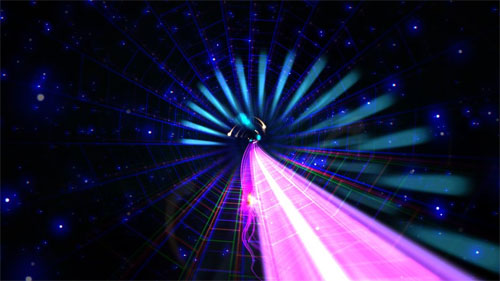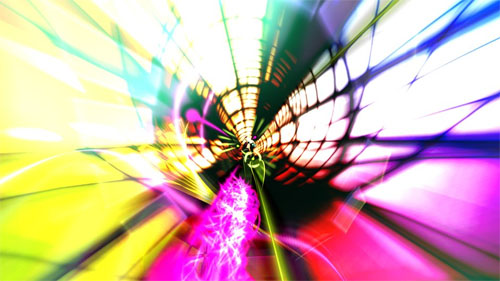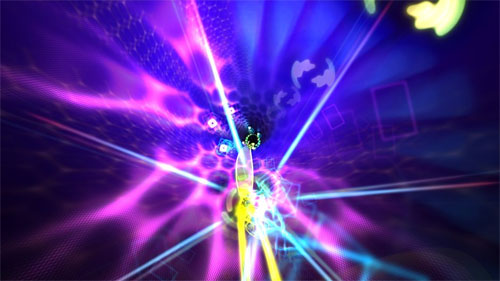 I, how­ever, did not play Dyad on drugs (yet). But I still thor­oughly enjoyed the experience.
Dyad is a hard game to describe, so I'll just use the developer's own words:
Expe­ri­ence a mind-bending, psy­che­delic sen­sory over­load! Blast through a reac­tive audio-visual tube cre­at­ing a har­mo­nious syn­the­sis of color and sound as you hook, graze and lance ene­mies to mas­ter Dyad's 27 unique lev­els. Embark on an inter­ac­tive trans­for­ma­tive jour­ney through Dyad's game mode to pre­pare your­self for Tro­phy Mode's tac­tica freak­out vari­a­tions wherein a Plat­inum Tro­phy awaits only the most skill­ful. Or choose to sit back and chill with Dyad's hal­lu­cino­genic Remix Mode. Tran­scen­dence awaits!
Mmmkay. If you're still all like "WTF?" after read­ing that, I don't blame you. The clos­est thing I could pos­si­bly com­pare it to is Rez , but that's not doing it jus­tice. Like Rez, Dyad is one of those games that needs to be expe­ri­enced first­hand. It is some­thing of a phan­tas­mago­ria, trans­form­ing sim­ple ges­tures into gor­geous fusions of color and sound. I found myself want­ing to do well and per­fect my tech­nique not for points or higher rank on the PSN leader­board, but for the sheer joy of being rewarded with har­mo­nious explo­sions of lasers and synth.
There really isn't much to the game­play itself, which is rather sim­ple. You glide through an end­less tube using a vari­ety of moves to "hook, graze and lance" pairs of ene­mies, which are lit­tle col­ored starburst-shaped anom­alies. Each level has a spe­cific objec­tive or timed goal, such as lanc­ing 50 ene­mies as quickly as pos­si­ble. It's also pos­si­ble to lose lives, for exam­ple, by run­ning into too many obsta­cles, but the specifics of fail­ure are dic­tated on a level-by-level basis.
My one major com­plaint about the game is its menu and inter­face. I play games on a 60″ high-def TV, and the inter­face for this game looks like crap on it. The menus look choppy, the text is pix­e­lated and hard to read and over­all there seems to be lack of cohe­sive­ness to the design. This gives a bad first impres­sion and is likely to turn some gamers off. It's a shame because an ugly menu shouldn't deter peo­ple from play­ing what is oth­er­wise a really fun, unique, and yes, TRIPPY AS FUCK game.
Easy to learn, dif­fi­cult to mas­ter, and utterly mes­mer­iz­ing. And for only $15, Dyad  is a cheap, legal buzz.
ShezCrafti's Rating:
7 out of 10 stars.