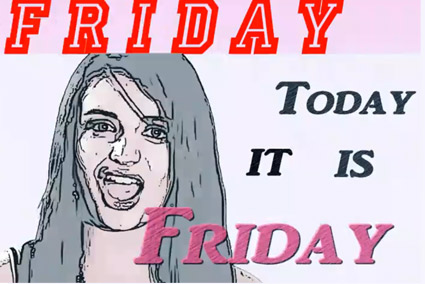 Today's batch of lulz are best served freshly baked.
If you find your­self try­ing to com­pre­hend what it is you're wit­ness­ing or ask­ing too many ques­tions, you're doing it wrong.
Satanic Salad
Dinner's served bitchessssssss.
Paula Deen on Ludes
Krispy Kreme cheese­burg­ers = DIABEETUS.
So, you've been poisoned…
I don't remem­ber Full House being this amazing.
Old Peo­ple Rapping
They ridin' dirty.*
*Because dia­pers.
How to Tell You're Par­ty­ing Too Hard
Pho­tos like this surface.