I'm sure I'll get a lot of flack for this, but of all the '80s movie ser­ial killers, I've always thought Jason Voorhees was the most lame. His back­story is weak (hon­estly, what's so scary about hydro­cephalus?) and he's rather slow and stu­pid as ser­ial killers go. I also sus­pect he's just bit­ter that nobody ever thinks to include him in their wild sex and drug par­ties. I was totally root­ing for Freddy in  Freddy vs. Jason .
The  Fri­day the 13th  movies never man­aged to scare me as a kid, and Jason's mom does all the heavy-lifting in the orig­i­nal any­way. Besides, I just can't take a deranged psy­chopath seri­ously after being a guest on Arse­nio Hall . A pub­lic rela­tions move like that screams atten­tion whore and smacks of a des­per­ate need for acceptance.
Oh well. Happy Fri­day the 13th anyway.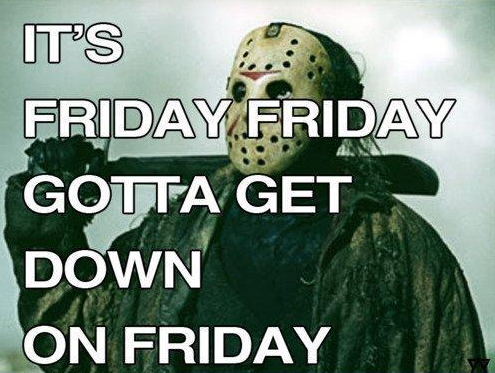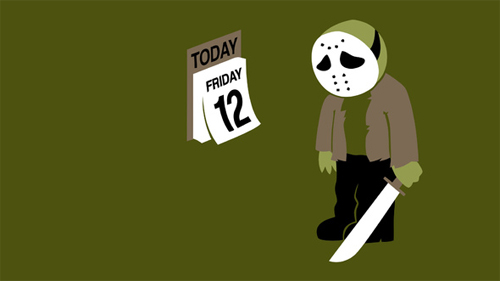 Bros before hoes: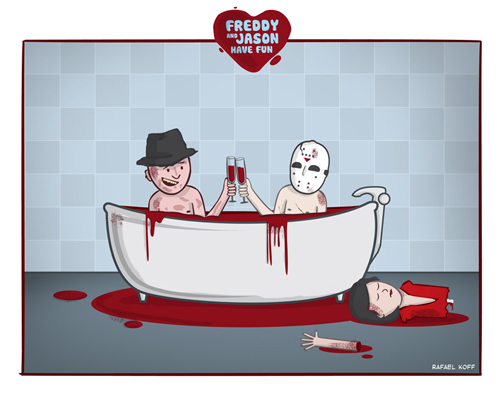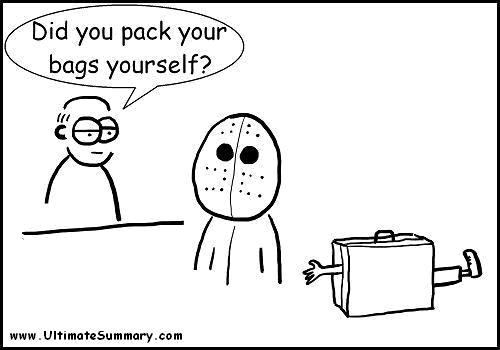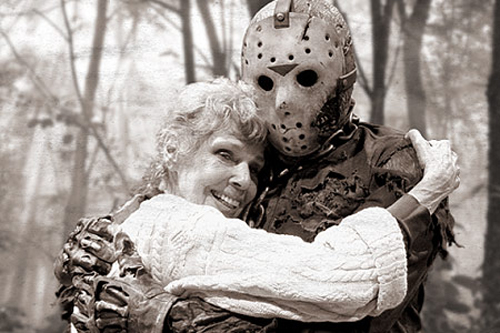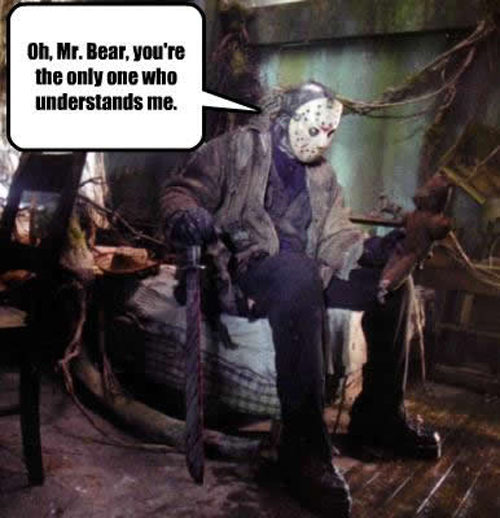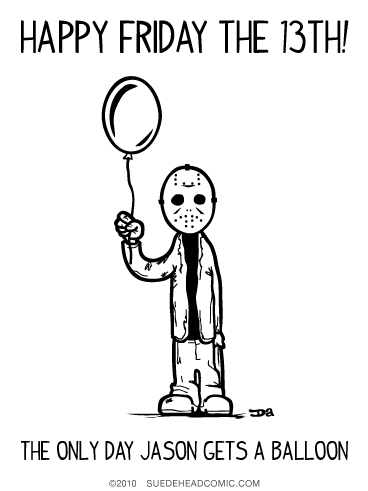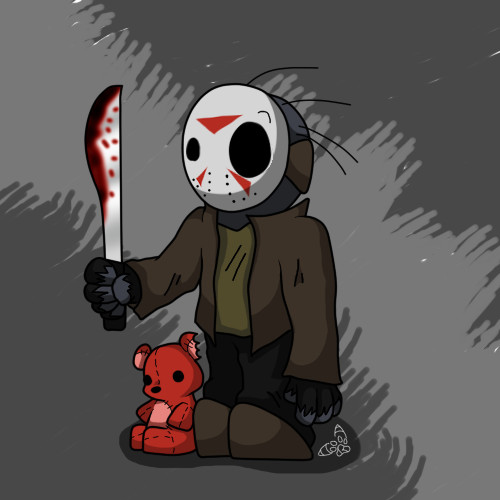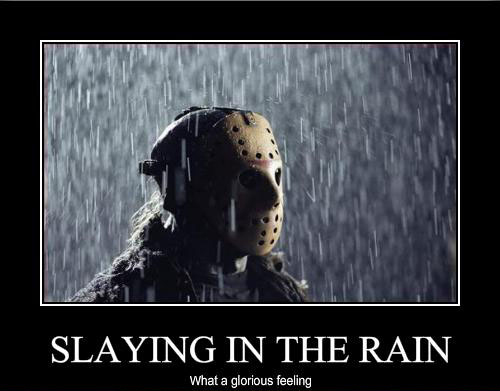 Nobody said he was the smartest ser­ial killer.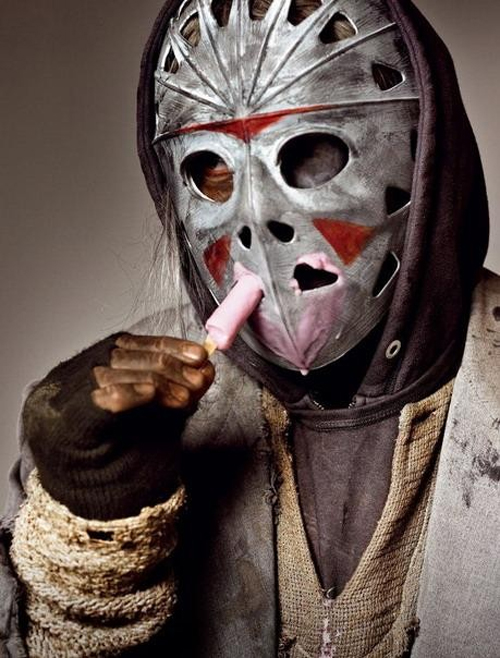 Little-known fact about Jason Voorhees: he's a hell of a baker. But he's also extremely narcissistic.
And remem­ber, kids: