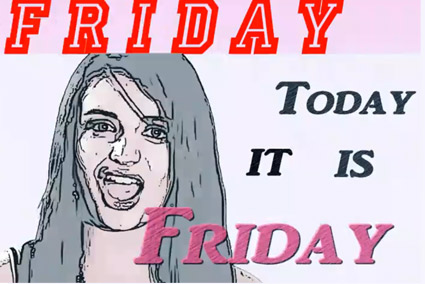 I'm leav­ing for the beach in approx­i­mately 15 hours from now, which means it's pretty hard to con­cen­trate on work today.
And here's how awe­some my co-worker is: know­ing that I'm leav­ing for Myr­tle Beach tomor­row, he sent me a link to this arti­cle about a series of ran­dom shark attacks that hap­pened there just yes­ter­day. Because he's a swell guy.
My goal for today's lulz is to not be ter­ri­fied when I go swim­ming tomorrow.
It's a Shark…Eating Pup­pies. Yup.
Pretty much the best pic­ture you will see today: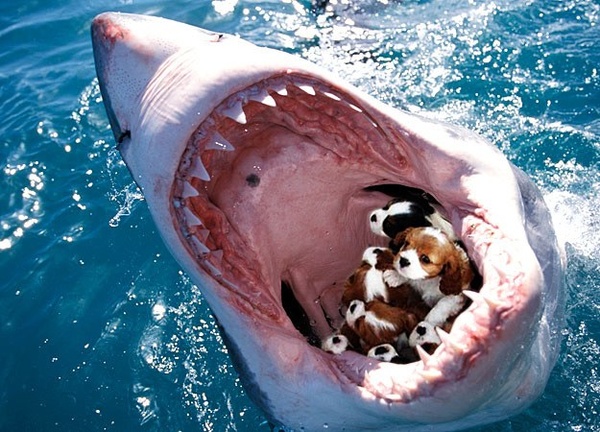 By the way, it occurs to me just now that you may have thought I meant "shark-eating pup­pies," as in pup­pies who eat sharks, which would cer­tainly be an awe­some thing to see. Sorry to dis­ap­point. This is the clos­est thing I could find: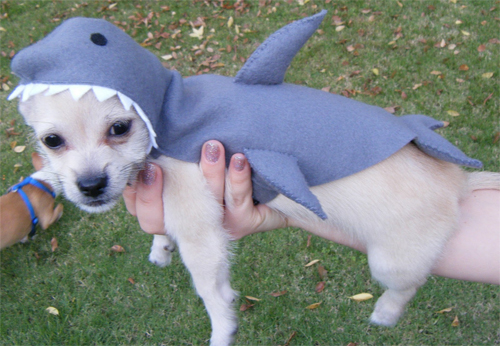 Holy Sar­dine, Batman!
Shawn over at one my favorite blogs  Branded in the 80s sent me this Batas­tic clip today in response to my ques­tion about why there isn't such a thing as spray-on shark repellent.
He also gave me this great idea: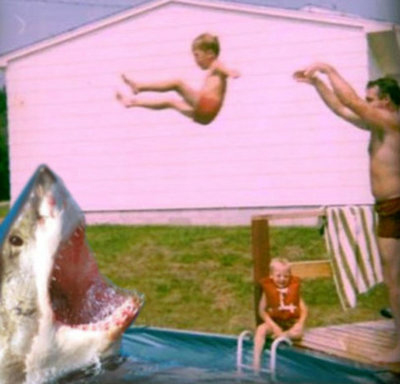 Shark Attack 3: Megalodon
Bet­ter than Jaws, IMO.
Hurrr I'm a shark.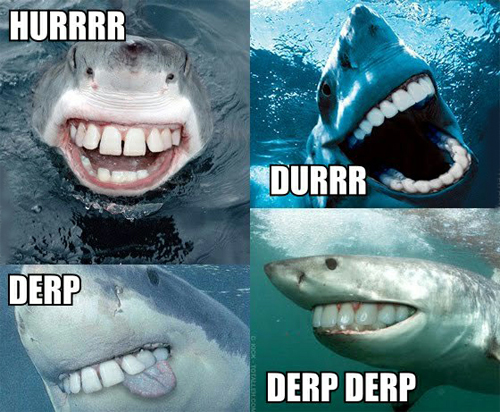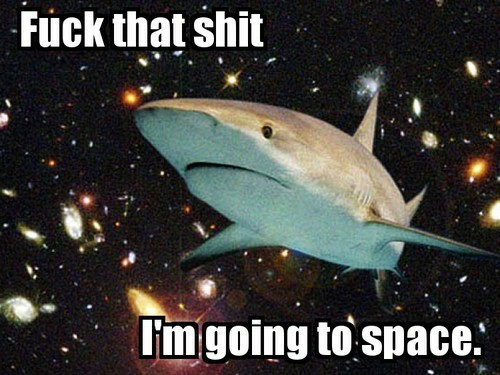 Land Shark
Clas­sic.