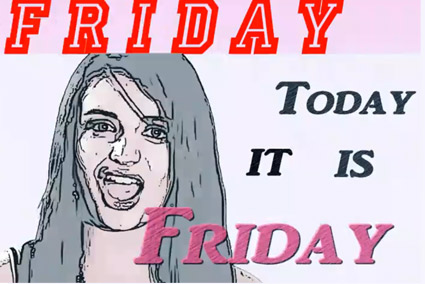 Happy Fri­day the 13th! Are you one of those peo­ple who have an irra­tional fear of this date? Then you prob­a­bly have some­thing called  frig­ga­triskaideka­pho­bia . You should look into that.
In today's edi­tion of Fri­day Lulz, I lose all faith in human­ity but then Hillary Clin­ton totally restores it. Huzzah!
Twit­ter Learns the Titanic Was Real
"OMG you guys, the TITANIC was a REAL SHIP!!!!!!!!"
Yes, kids today are really this dumb. Warn­ing: read­ing these tweets may cause you to want to inflict vio­lence on ran­dom high schoolers.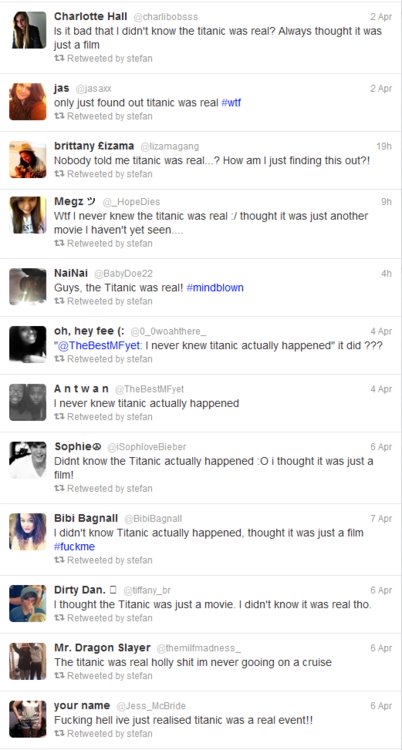 (via  Laugh­ingSquid )
Rebecca Black Looks Exactly Like Young Pene­lope Cruz
Yup. This is for real.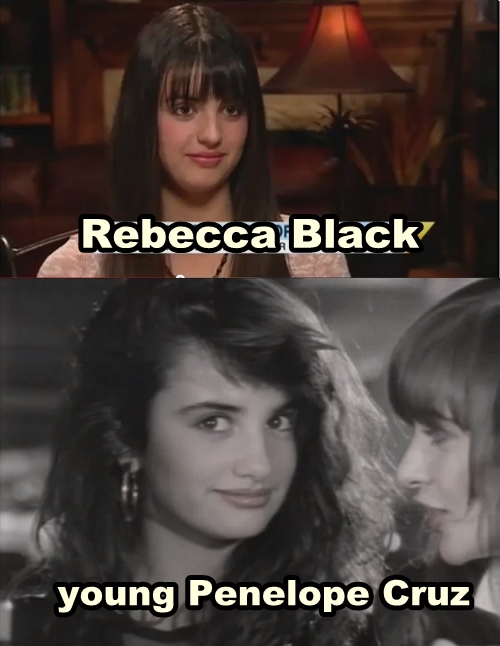 (via @Brandius )
Nyan Waits
This doesn't really need much of an expla­na­tion, so I'll just leave it here:
  (via Buz­zFeed )
Tex­ting Guy Almost Runs into a Bear
Pub­lic ser­vice announce­ment: don't text while walk­ing around. Bad stuff will hap­pen to you, it will end up on YouTube, and peo­ple like me will mock you in blog posts.
Bone Pugz-n-Harmony
Get it? It's like Bone Thugz-n-Harmony except its Bone PUGZ –n-Harmony–with pugs! Hys­ter­i­cal! (Not really. But cute.)
Texts from Hillary: Memes Do Come True
I don't know what's more alarm­ing: learn­ing that Hillary Clin­ton is actu­ally pretty cool, or that she knows more inter­net slang than I do.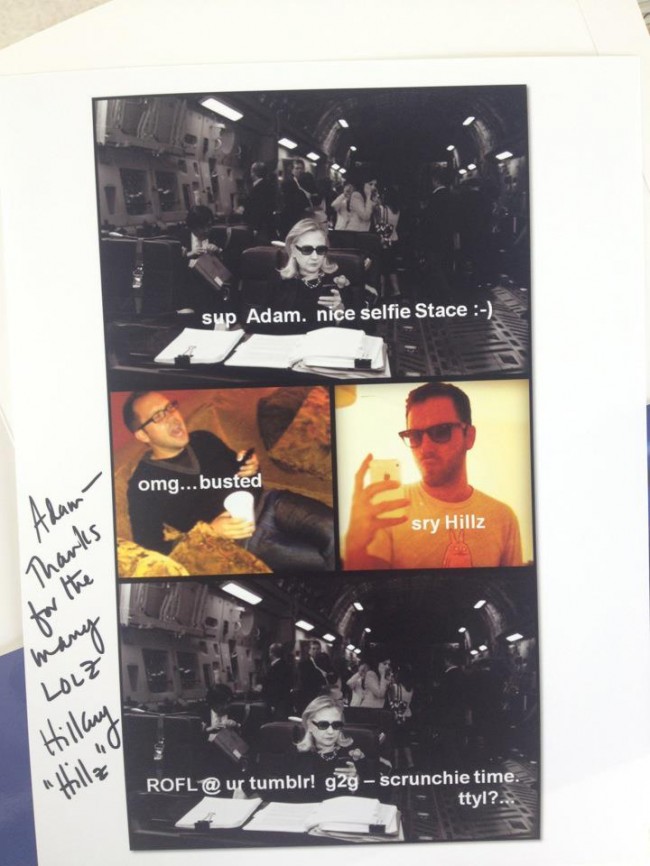 (via Upprrox )