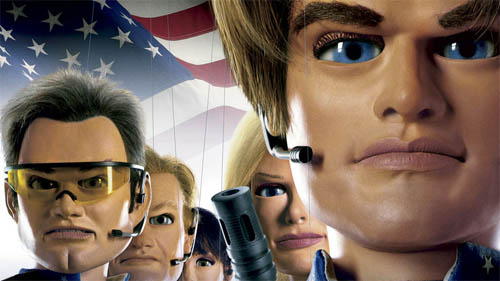 One day, hun­dreds of years from now, when my gen­er­a­tion of cyn­i­cal, reli­gion­less ass­holes have given birth to whole new gen­er­a­tions of cyn­i­cal, reli­gion­less ass­holes, this will be America's new national anthem:
You know, Amer­ica may not be a per­fect coun­try. We have an ongo­ing debt cri­sis, fail­ing edu­ca­tion, racism, sex­ism, any type of "ism" you can think of, really, and a bro­ken polit­i­cal sys­tem that polar­izes every issue. We're a nation of enti­tled, self-righteous, hyp­o­crit­i­cal, fat slobs who value things like Tim Tebow and the iPad over real solu­tions to our own problems.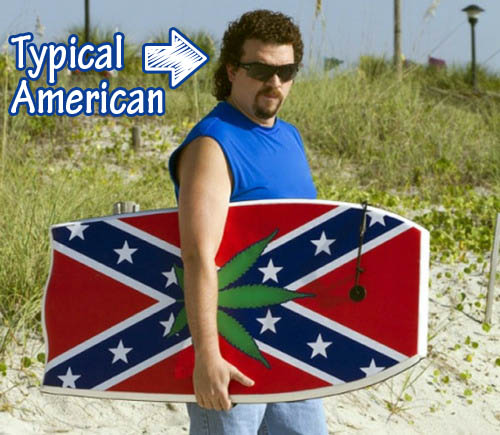 But you know some­thing? I wouldn't live any­where else. Whether I lean left, right, or choose not to give a shit, I'm thank­ful I live in a coun­try that lets me do it. And if you don't like the way things are, you can always move to another state.
Kenny Pow­ers knows what I'm talk­ing about.
Finally, because there's noth­ing more patri­otic than a large-breasted blonde pranc­ing around in a bikini to Dixie, and because I've been want­ing an excuse to post this clip any­way, here's 60 sec­onds of Brid­get Fonda doing exactly that:
God bless America.
Other Patri­otic Posts from The League
Won­der­ing what this is all about? This week's assign­ment from The League of Extra­or­di­nary Blog­gers was to write about   Patri­otic Pop Cul­ture –what are the things that make us want to stand up and salute Old Glory? Here's a round-up of what they said: