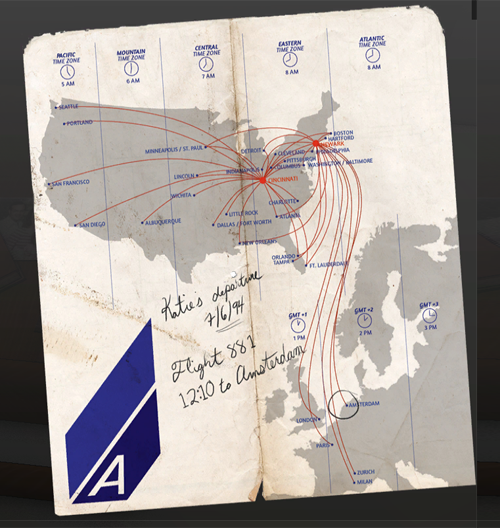 The upcom­ing Gone Home is an awfully adventure-ish look­ing  game by the newly launched Full­bright Com­pany , which was started by three ex-Bioshock devel­op­ers. Gone Home has been in devel­op­ment for sev­eral months and will be the company's first game.
I say "adven­tureish" because the game is described as "a mys­te­ri­ous explo­ration game set in a mod­ern, res­i­den­tial locale" that has "an empha­sis on inter­ac­tion, where play­ers are able to open every drawer and exam­ine the small­est details of their envi­ron­ment to unravel what hap­pened there."
The com­pany released this pre-alpha (read: very rough around the edges) game­play footage today, which looks a bit like Amne­sia: The Dark Descent or Penum­bra , if you're famil­iar with those first-person explo­ration titles.
You can check it out here:
The screen­shots aren't much to look at, pri­mar­ily being close-ups of some of the objects and doc­u­ments you'll be exam­in­ing in great detail, but then again, that's what this game seems to be all about.
I love mys­tery games, explor­ing big, mys­te­ri­ous houses, first-person per­spec­tive, and obsess­ing over tiny details–basically a check­list of all the things Gone Home seems to have going for it. I'm offi­cially putting this game on my radar.