Every year around Christ­mas, Dr. Seuss'  How the Grinch Stole Christ­mas  is broad­cast on net­work televsion–sometimes even in 24-hour marathons–without fail. It's a pity that its pre­quel  Hal­loween is Grinch Night doesn't get the same treat­ment around Hal­loween. Hell, it doesn't even get it's own DVD. This 1977 Hal­loween spe­cial star­ring The Grinch is only avail­able as part of a Dr. Seuss com­pi­la­tion DVD enti­tled "Green Eggs and Ham and Other Favorites." Other favorites? Sad.
To my great dis­ap­point­ment, the DVD box art doesn't include any Grinchy Halloween-y good­ness either. Oh well. At least it has lots of orange.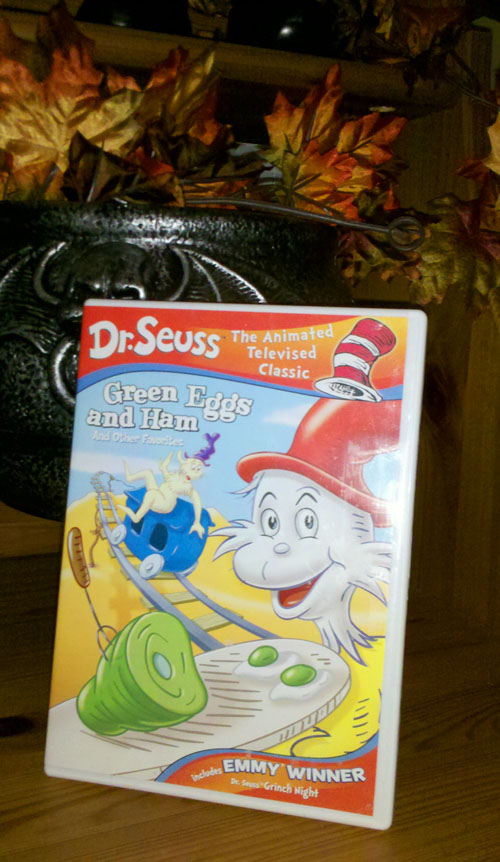 As you would expect from a Dr. Seuss spe­cial, Grinch Night is full of catchy rhymes and songs. My favorite thing about it, how­ever, is the sea­sonal autumn color palette with its oranges and browns, and lib­eral use of falling leaves. Though the actual word "Hal­loween" is never men­tioned in this spe­cial, the whole thing has that unmis­tak­able Hal­loween vibe–better yet, it has that unmis­tak­able sev­en­ties Hal­loween vibe which is weird and trippy and at times makes every­one uncom­fort­able (see also: Witch's Night Out ).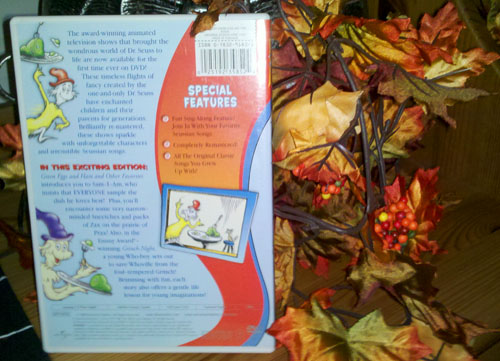 As much as I love  How the Grinch Stole Christ­mas  and Boris Karloff's superbly sin­is­ter voice work, Hans Con­ried (most rec­og­nized as the voice of Cap­tain Hook in Disney's  Peter Pan ) does a respectable job as The Grinch, who, by the way, is much douch­ier this time around. Yeah that's right, I just called The Grinch a douche. I mean what kind of ass­hole goes around steal­ing hol­i­days and ter­ror­iz­ing the peace­ful race of Whos? As if he can get any more unlik­able, The Grinch is a dis­gust­ing shade of PEA SOUP BABY SHIT GREEN in this spe­cial, not the fes­tive, non-threatening char­treuse we're accus­tomed to. I sup­pose that "Sour-Sweet Wind" is to blame.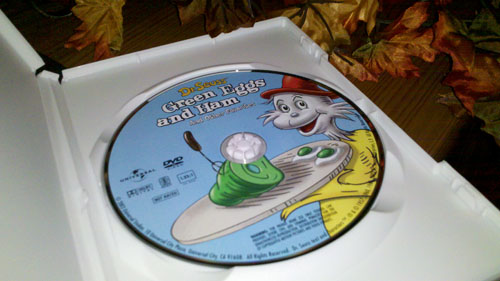 Well, at least 'ol Grinchy is cool enough to try to bring his wagon full of hal­lu­cino­genic drugs down into Whoville–or at least that's what I assume is in that "Para­pher­na­lia Wagon" with its cloud of green smoke that morphs into a mon­ster with blood­shot eyes who sends Euchariah Who on a mind-altering ter­ror trip.  "Look, kid, I gave you the two-dollar treat­ment. You're not worth a first-class Grinch­ing," said The Grinch, prob­a­bly recy­cling a famil­iar line he's used many times on Who-Whores. It gets lonely up there on Mount Crumpit, you know.
Watch the whole thing before The Grinch takes it down!
Spooky Screencaps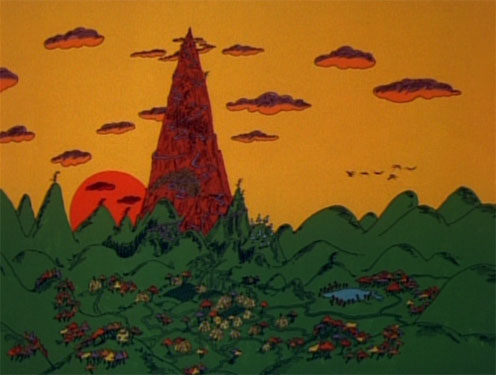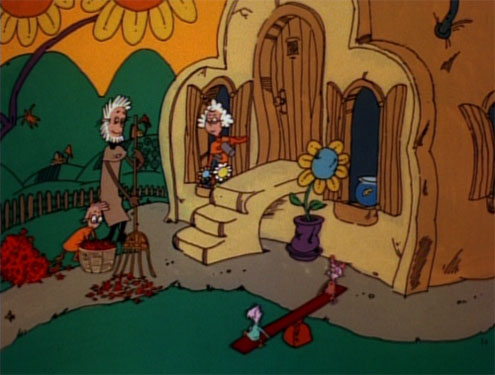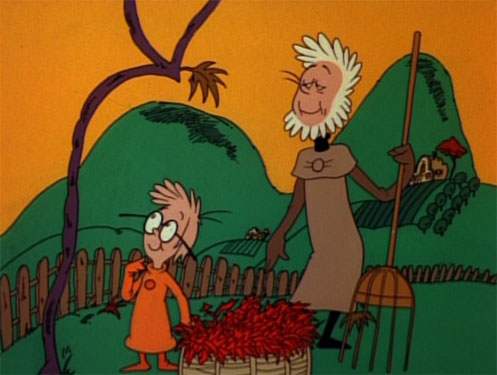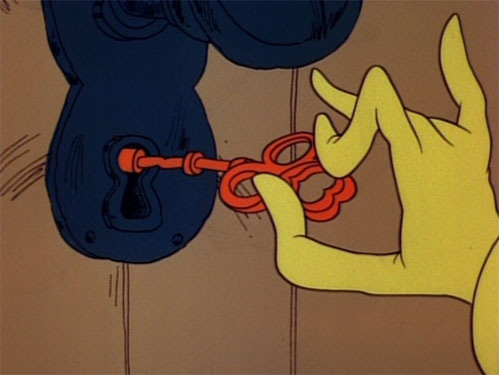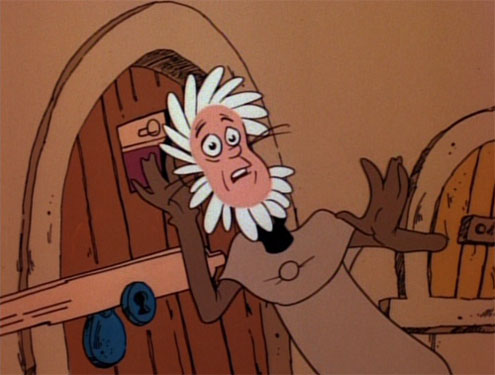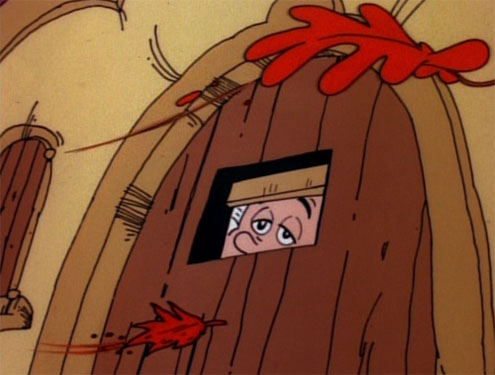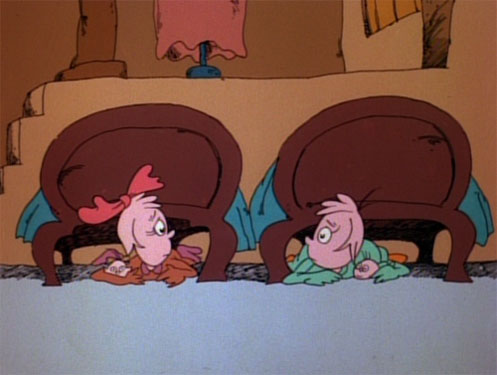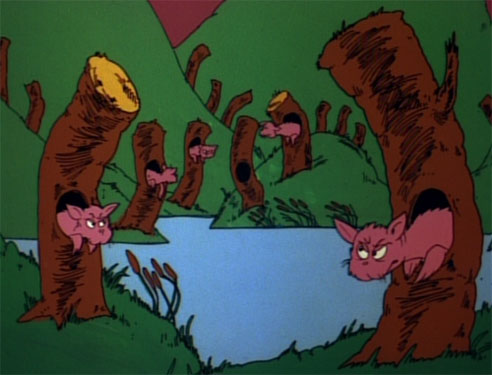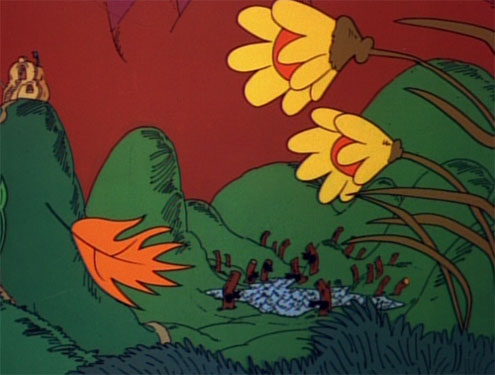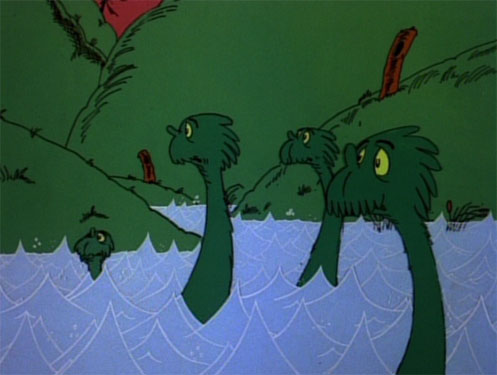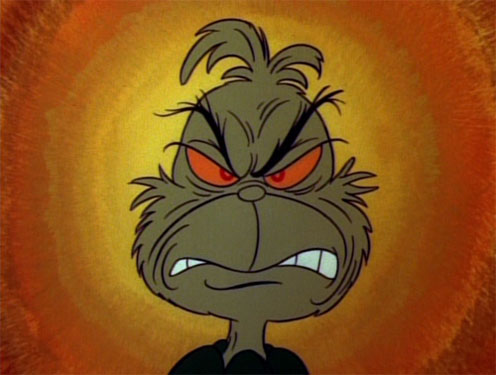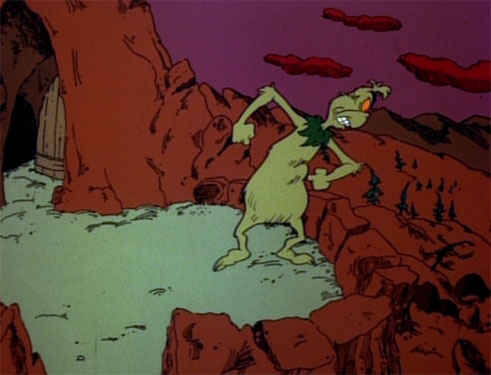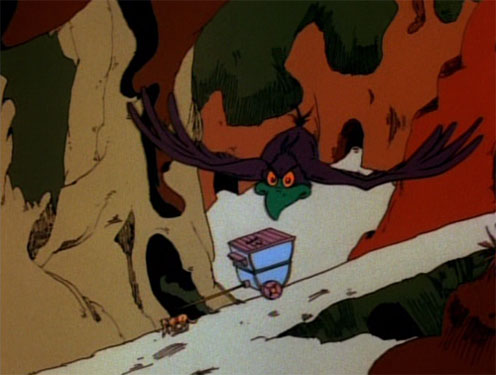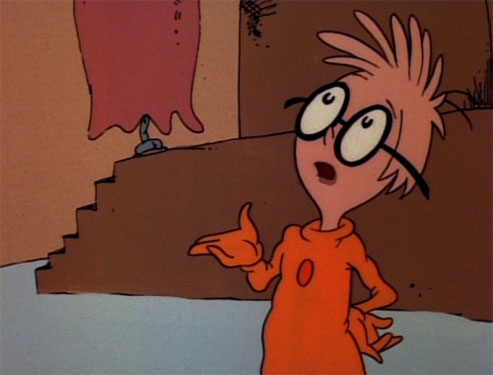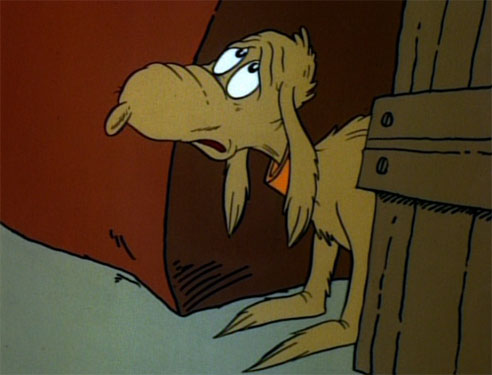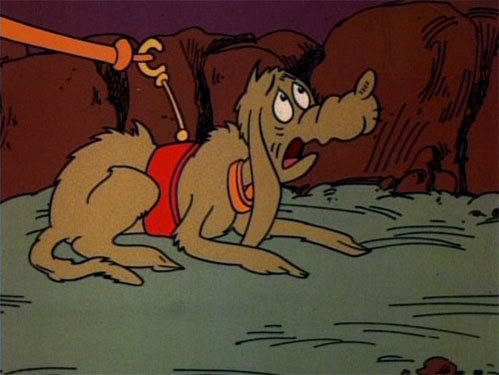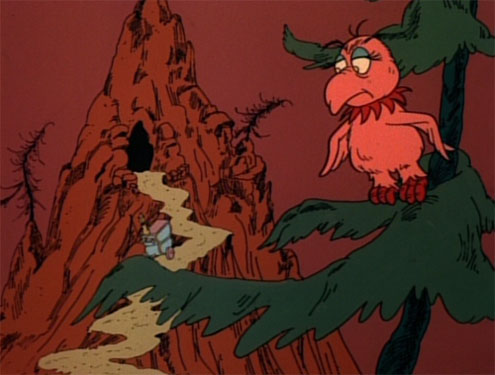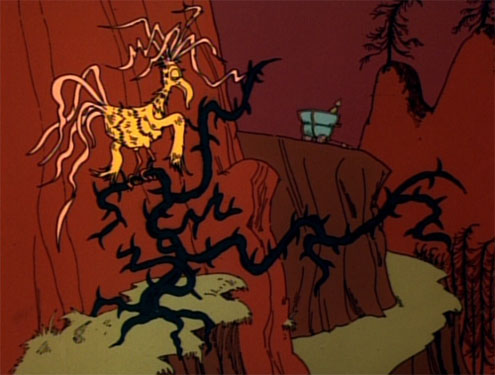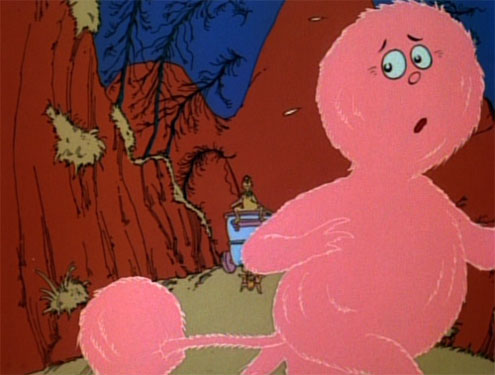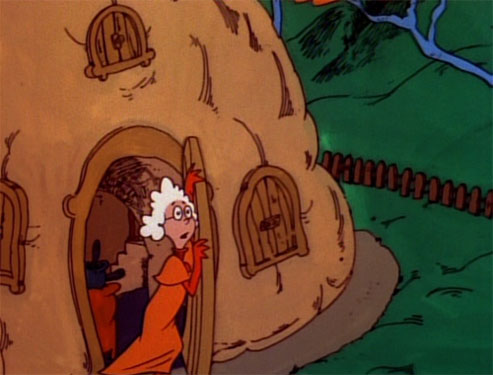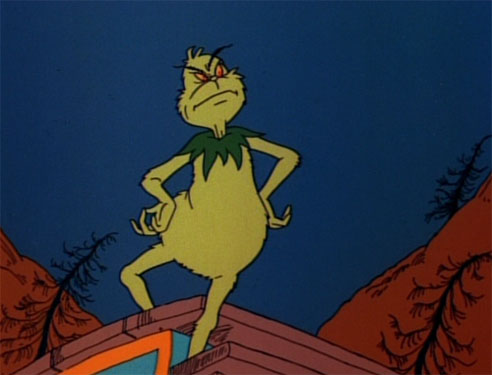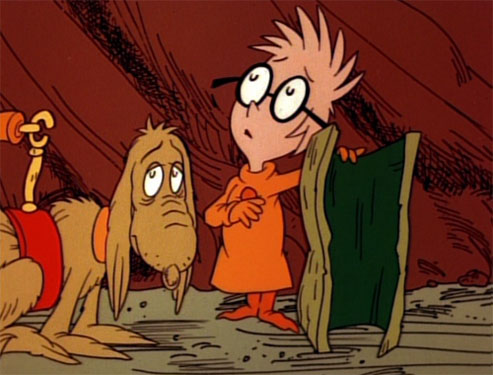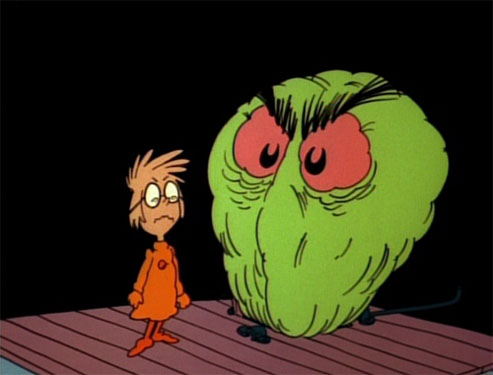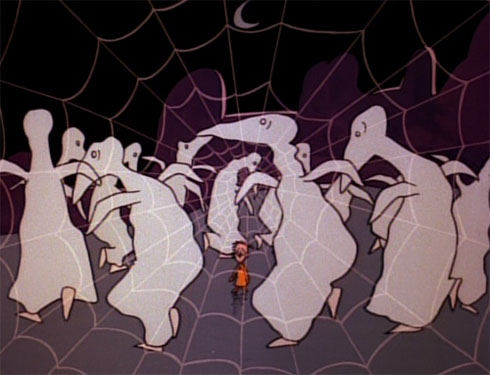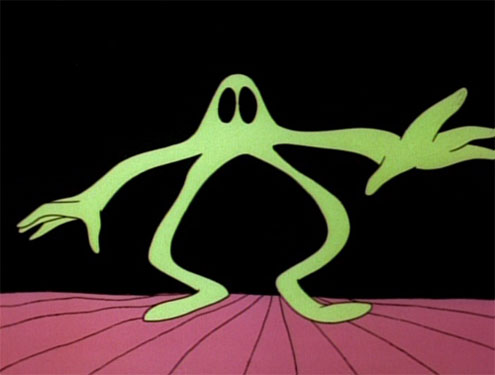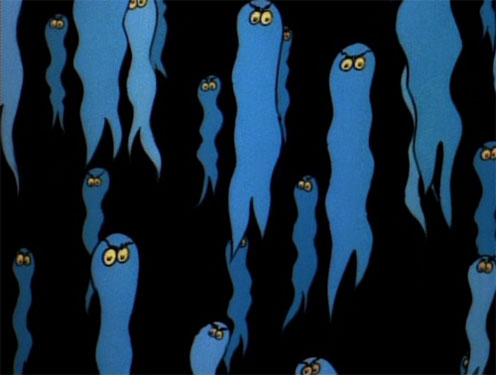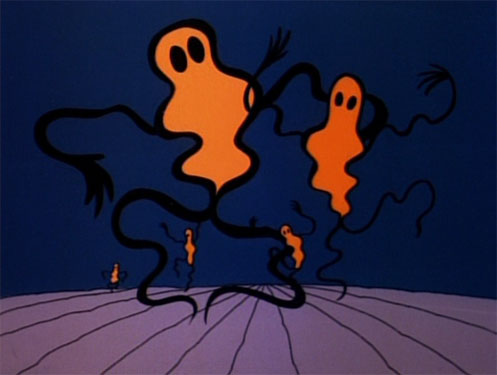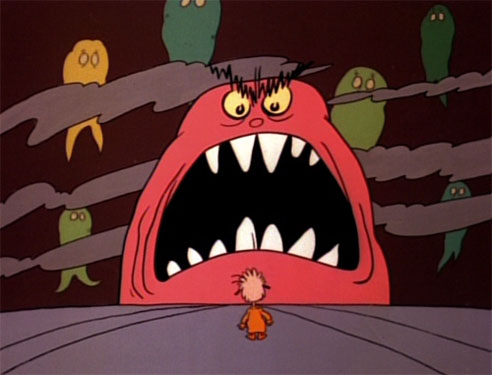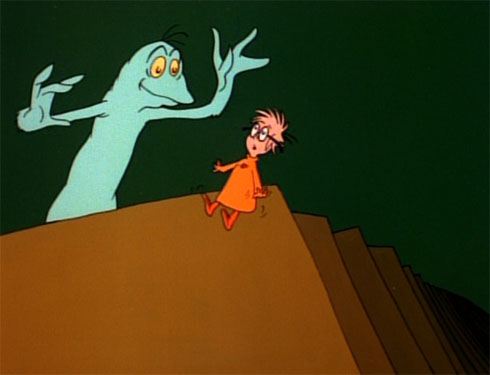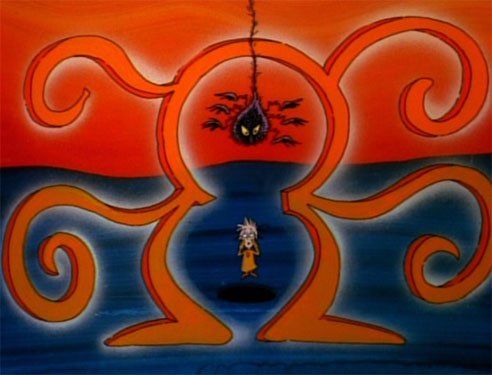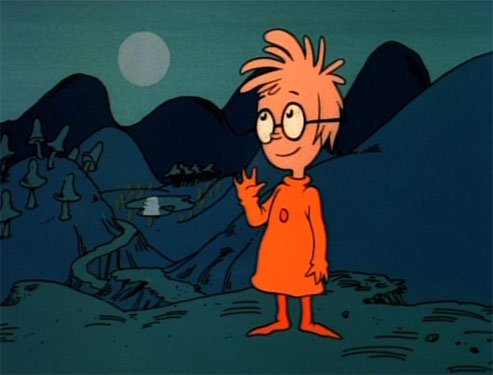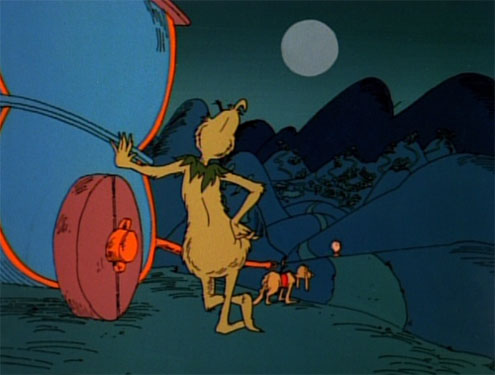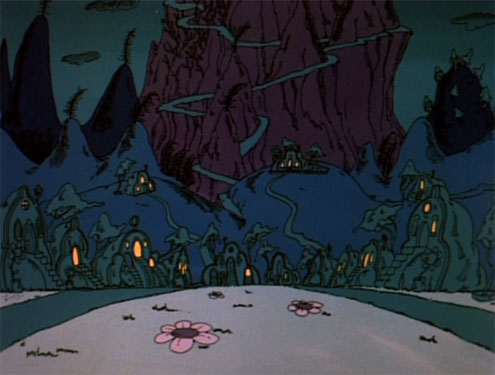 What is 31 DVDs of Halloween?
As a spe­cial fea­ture for the Hal­loween Count­down, I'm show­cas­ing 31 Hal­loween DVDs from my per­sonal col­lec­tion. I have a lot of Halloween-related and hor­ror DVDs in gen­eral, but for this year's count­down I'm only going to focus on my absolute favorites–the ones I con­sider 100% essen­tial for my enjoy­ment of the holiday.