The Harry Pot­ter movies have started to become some­thing of a fix­ture on tele­vi­sion around this time of year, so I don't think I'm sur­pris­ing any­one by includ­ing one on this count­down, and if you're already a Harry Pot­ter fan, you prob­a­bly won't learn any­thing new in this post. But I did want to talk about why I'm sin­gling out the third film, Harry Pot­ter and the Pris­oner of Azk­a­ban   specif­i­cally, and why it rightly deserves to be included among my elite 31 DVDs of Halloween.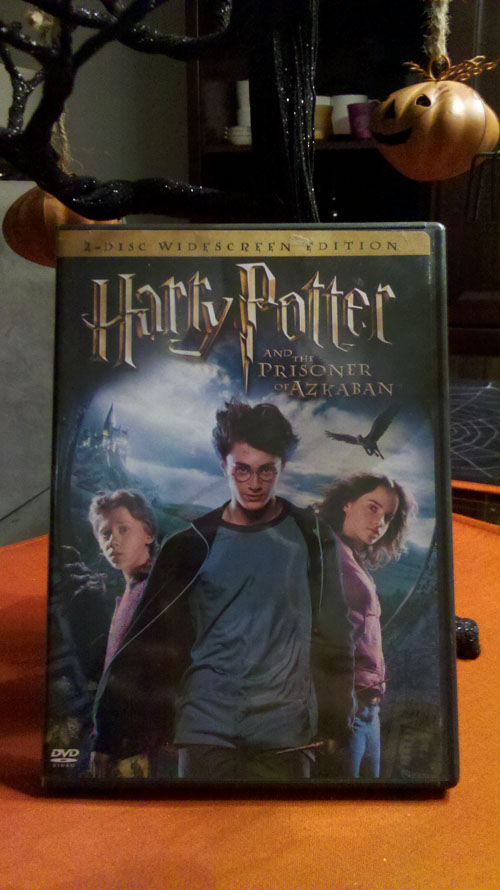 Out of all eight Harry Pot­ter films, Pris­oner of Azk­a­ban has the honor of being my all-time favorite. But the REAL rea­son I chose it for the count­down is because it also hap­pens to be the Hal­lowee­ni­est of them all. True, Sorcerer's Stone has the awe­some Hal­loween feast scene and sub­se­quent troll fight but it's only a fleet­ing glimpse into a proper Hogwarts-style Hal­loween, whereas POA  (you guys don't mind if I call it POA , do you? Pris­oner of Azk­a­ban is get­ting tire­some to type out) feels Hal­loween­ish almost through­out the entire film. It's got the Mon­ster Book of Mon­sters, the witchy choir singing "Dou­ble Trou­ble," scary Demen­tors, The Whomp­ing Wil­low, The Shriek­ing Shack, bog­garts, huge pump­kins, ghosts, ravens, giant spiders–all this AND a were­wolf! Not to men­tion plenty of eerie hor­ror movie-ish scenes and an over­all grim, gloomy autumn aes­thetic. Oh! And I almost for­got the Hon­ey­dukes Sweet Shop scene. A kid-friendly Hal­loween movie isn't com­plete with­out candy.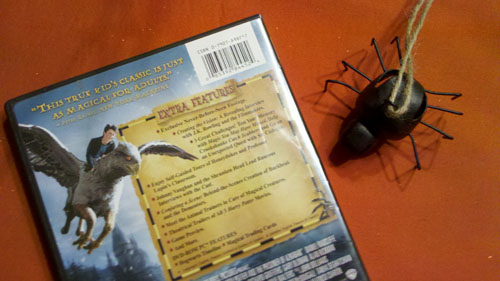 Direc­tor Alfonso Cuaron, whose body of work I absolutely adore, really puts a lot of atten­tion into all the lit­tle details that make the grounds of Hog­warts School of Witch­craft and Wiz­ardry seem to come alive. For exam­ple, there's a lovely lit­tle tran­si­tion scene of a sin­gle dead leaf falling from the Whomp­ing Wil­low before the tree grows impa­tient and shakes the rest of its yel­low foliage to the ground. His style is just gor­geous and all of the extra touches he adds to each shot of POA pro­vide a rich back­drop of spooky Halloween-ish scenery to soak in.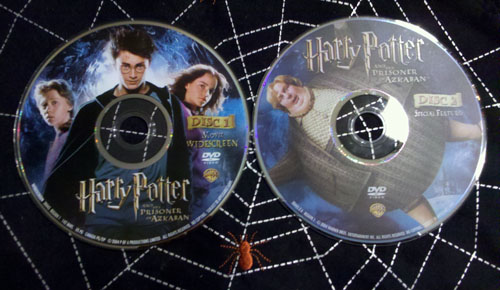 In a lot of ways, Pris­oner of Azk­a­ban is the per­fect, most "Harry Pot­ter­ish" Harry Pot­ter film, if that makes sense. The cast is old enough in this one not to make you feel like it's a straight-up kid's movie, it takes place before SHIT GETS REAL™ with Volde­mort and there­fore isn't as "heavy," giv­ing us a wel­come reprieve from the ongo­ing teenage angst-fest that is Harry's emo­tional bat­tle against The Dark Lord and his fol­low­ers, bar­ring that whole "HE WAS THEIR FRIEND!" thing. You can have your Oscar moment this time, Harry.
Some­thing Wicked This Way Comes
Dou­ble, dou­ble toil and trou­ble, fire burn and caul­dron bubble…
Spooky Screenshots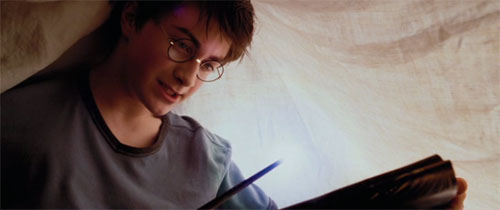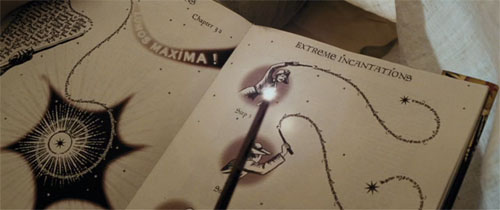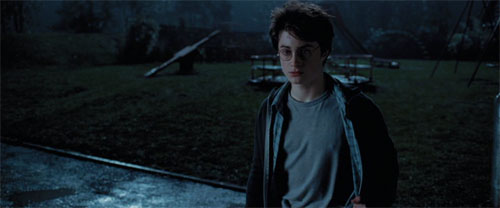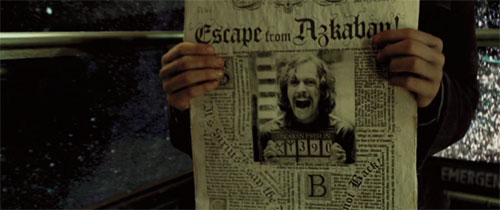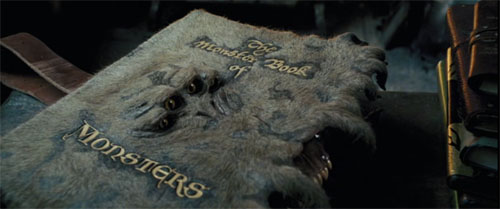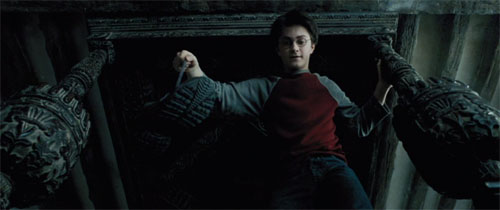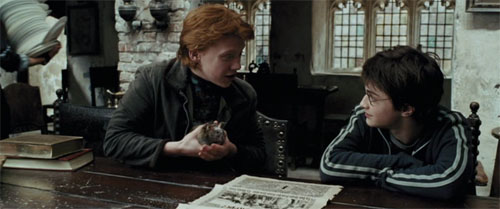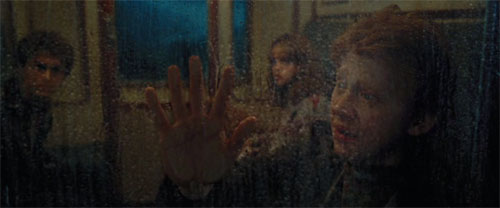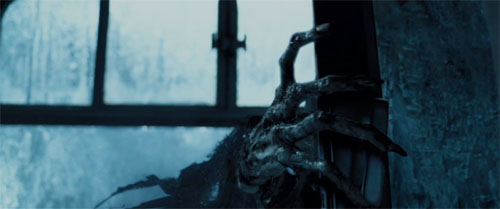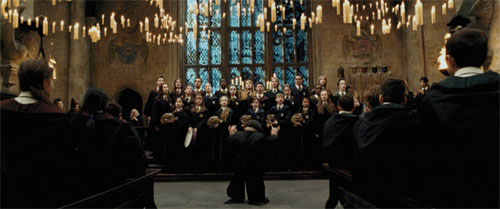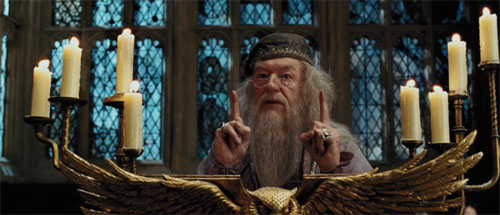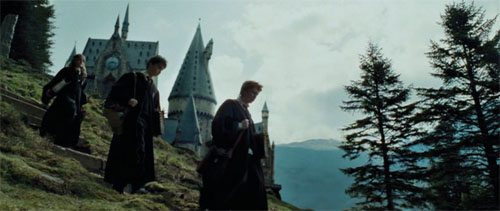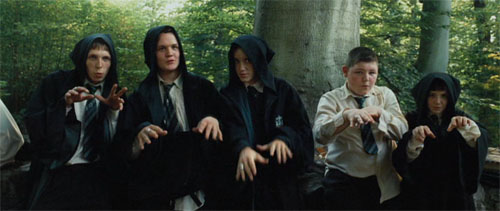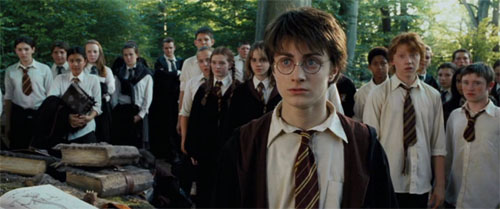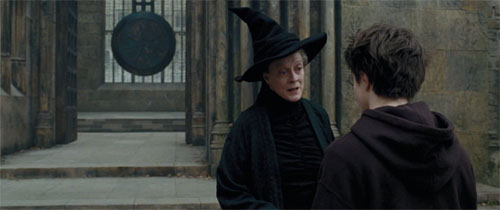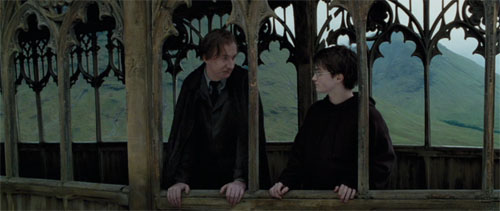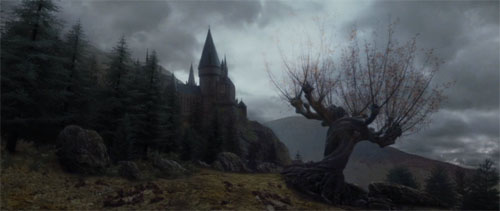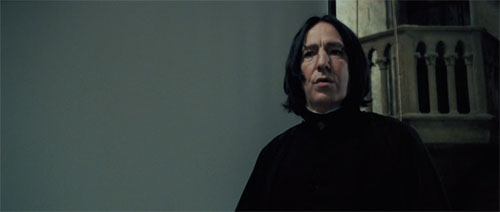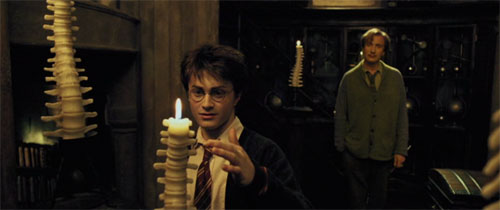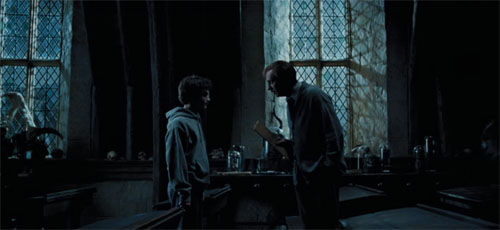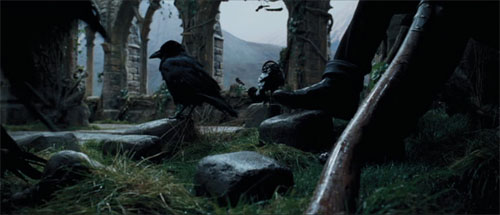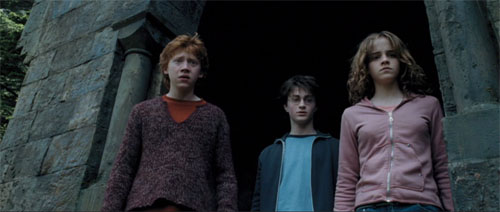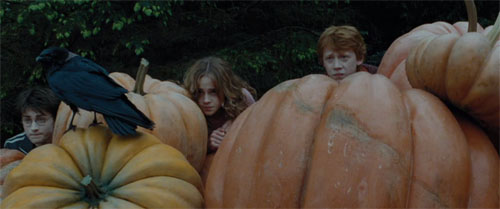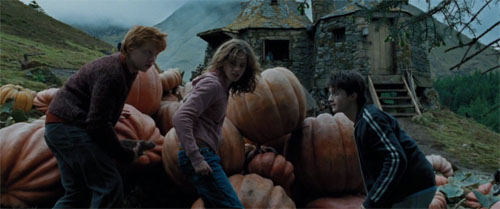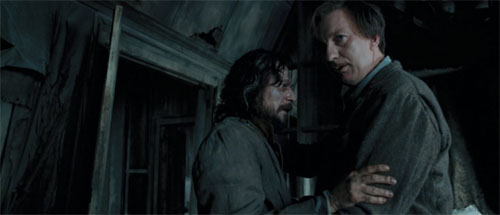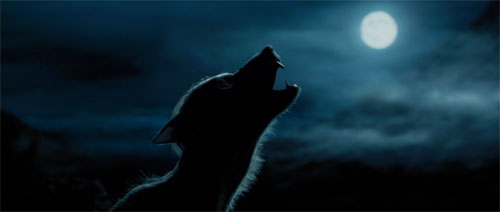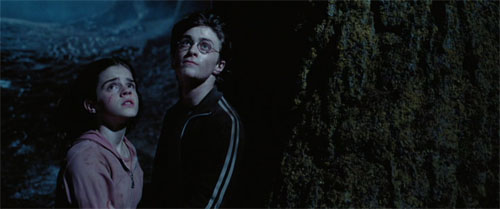 What is 31 DVDs of Halloween?
As a spe­cial fea­ture for the Hal­loween Count­down, I'm show­cas­ing 31 Hal­loween DVDs from my per­sonal col­lec­tion. I have a lot of Halloween-related and hor­ror DVDs in gen­eral, but for this year's count­down I'm only going to focus on my absolute favorites–the ones I con­sider 100% essen­tial for my enjoy­ment of the holiday.