Today's pick might be a lit­tle uncon­ven­tional for the count­down as it's tech­ni­cally nei­ther a hor­ror film nor a Hal­loween film, but it's one of my favorites to watch around this time of year. I also hap­pen to think it's crim­i­nally under­rated, and as a result, largely forgotten.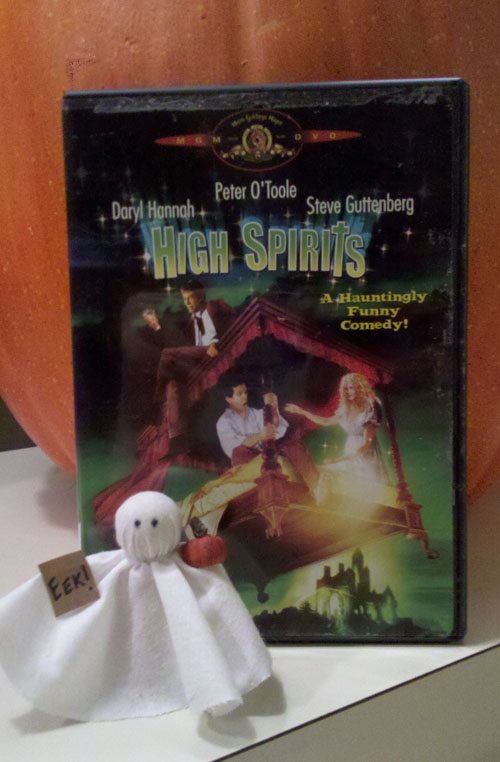 High Spir­its came out in 1988 and boasts a star-studded cast. Just look at these names: Peter O'Toole, Steve Gut­ten­berg (what the hell ever hap­pened to him?), Daryl Han­nah, Bev­erly D'Angelo, Liam Nee­son, Jen­nifer Tilly, Peter Gal­lagher, Mar­tin Ferrero–but a lot of these actors weren't so rec­og­niz­able back then. None of that really mat­ters, however–the film received ter­ri­ble reviews. It's also kind of a dif­fi­cult movie to clas­sify, as it com­bines sev­eral dif­fer­ent gen­res. It's some­where between hor­ror, com­edy, and para­nor­mal romance. It's "scary" in the same way The Fright­en­ers is scary, if you've ever seen that–which is to say not very. It has a large cast of quirky char­ac­ters, lots of action, slap­stick com­edy, and yes, GHOST SEX (more on that in a bit).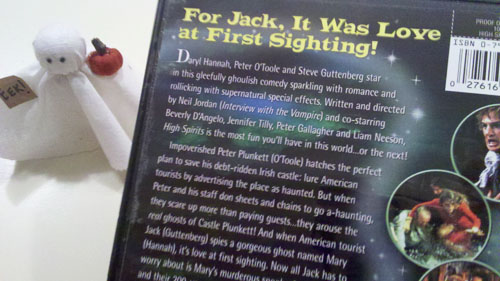 The premise goes like this: The owner (Peter O'Toole) of a dilap­i­dated Irish castle-turned-hotel is deep in debt and gets the bril­liant idea to mar­ket the place as haunted in order to attract more tourists and help busi­ness. Nat­u­rally it works, and soon a large group of Amer­i­can tourists arrive to visit "the most haunted cas­tle in Europe." The entire staff of kooky char­ac­ters all work together to fake the haunt­ings (and of course noth­ing goes right), but soon the scares turn gen­uine when the "real" ghosts turn up. The story pri­mar­ily cen­ters around Jack (Steve Gut­ten­berg) and Sharon (Bev­erly D'Angelo) an unhap­pily mar­ried cou­ple who both end up falling in love with ghosts (Daryl Han­nah & Liam Nee­son). Mean­while, the rest of the hotel guests band together to go on a ghost-hunting adven­ture, and lots of wacky hi-jinks ensue. All of this cul­mi­nates in a rather over-the-top scare-fest that involves undead jeal­ous lovers, ghostly revenge, dead peo­ple com­ing back to life, liv­ing peo­ple cross­ing over into the after­life, and MAKING OUT WITH A CORPSE. Hey, I never said this was Oscar material.
A horror/comedy/romance/whatever-the-hell movie with such lofty ambi­tions is bound to have some short­com­ings, of which there are many–Daryl Hannah's act­ing, pac­ing prob­lems, and gap­ing plot holes. But you know what? None of that mat­ters. This movie is just plain fun and they don't make 'em like this any­more. Here are the main rea­sons why I love this film
1) It was directed by Neil Jor­dan ( Inter­view with the Vam­pire, The Cry­ing Game,  among oth­ers). His body of work may not be huge, but I'm in love with his dark, dream-like style. You know it when you're watch­ing a Neil Jor­dan film.
2) I always love a good haunted house movie, and haunted cas­tles are even bet­ter. The set design and scenery is beau­ti­ful, and the spe­cial effects, which even include ani­ma­tion, are sur­pris­ingly good (for the time).
3) Ghost sex.
Watch the Trailer
I couldn't find any good movie clips on YouTube, so you're get­ting the trailer instead, sorry.
Spooky Screencaps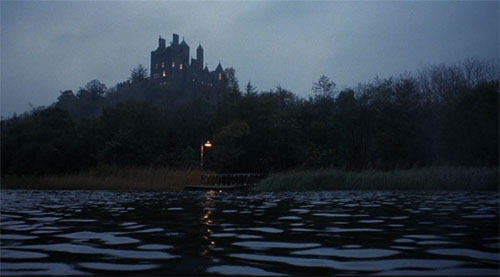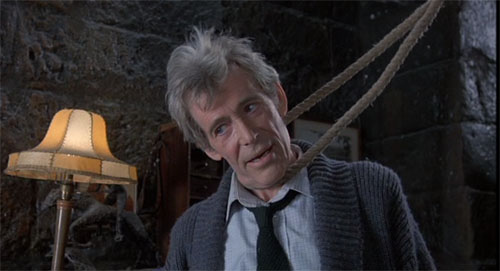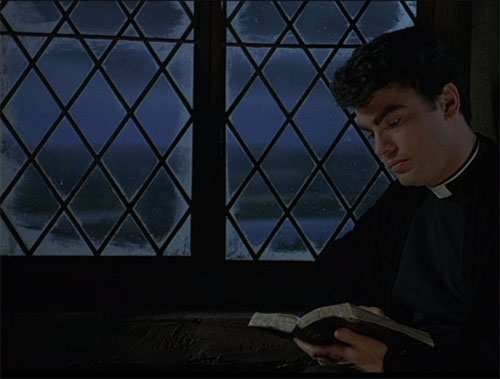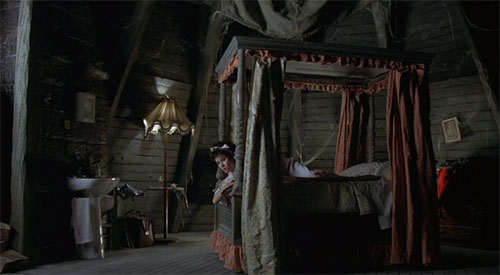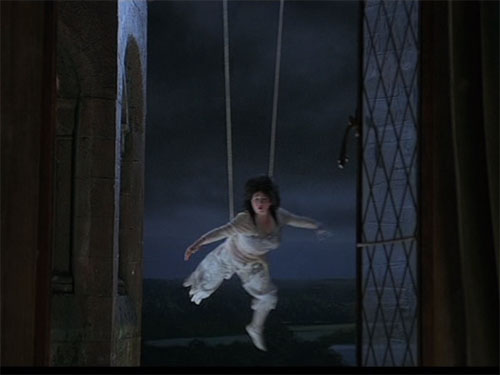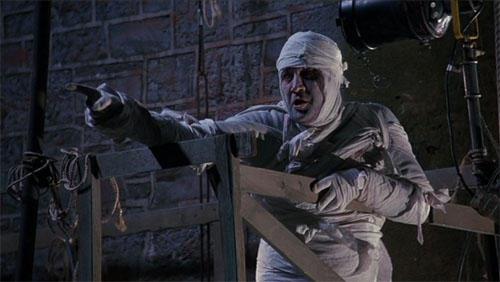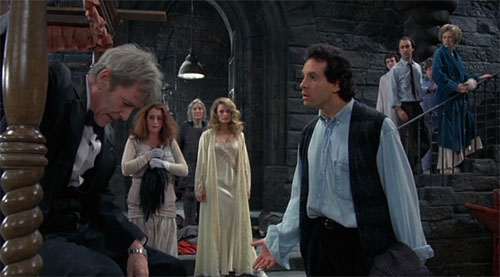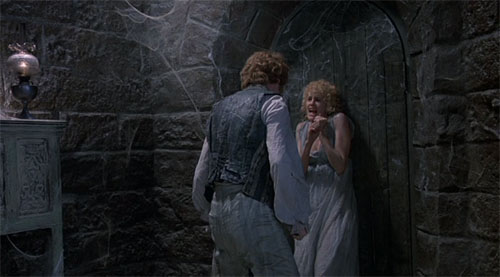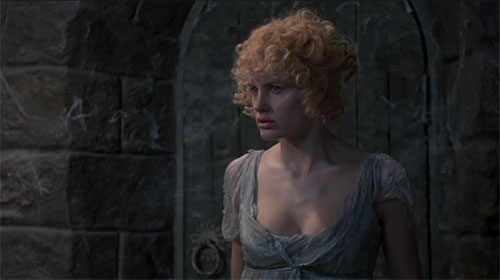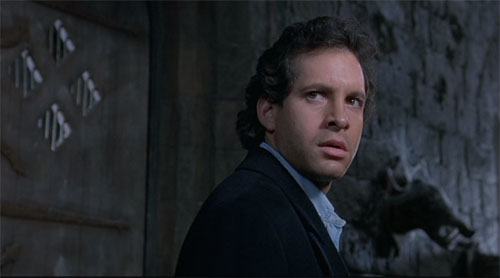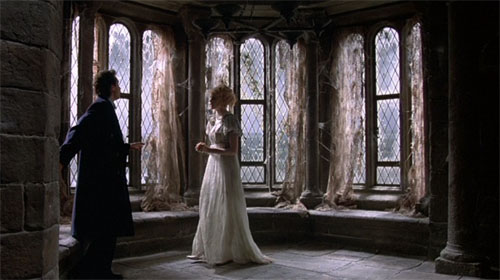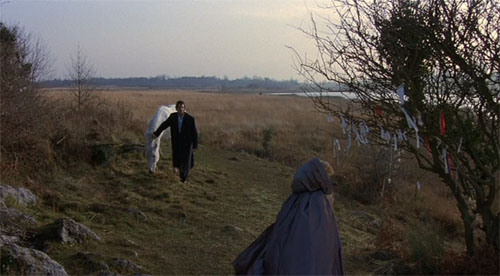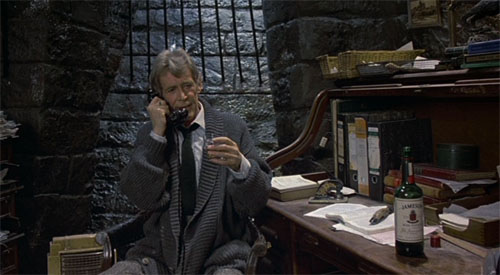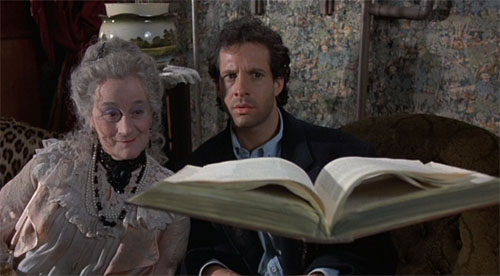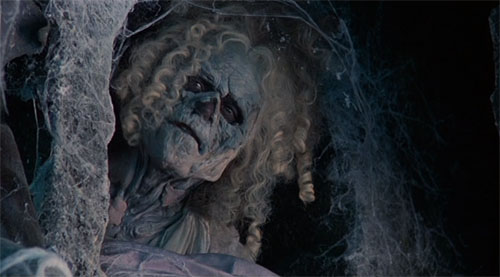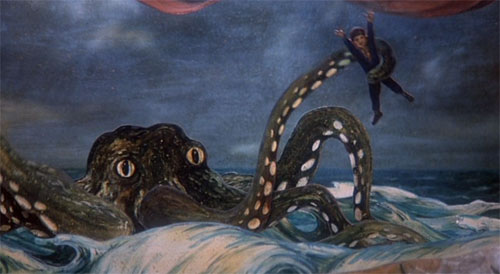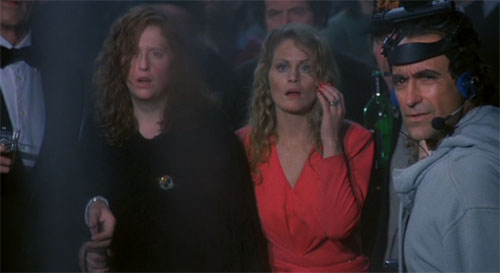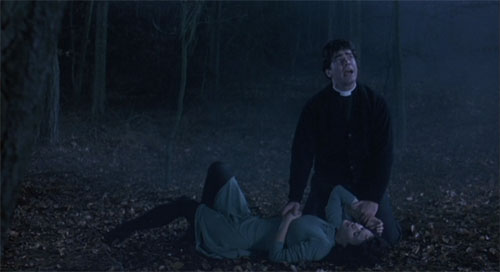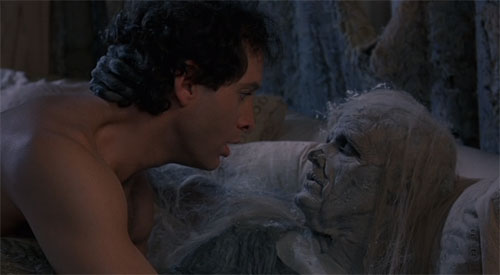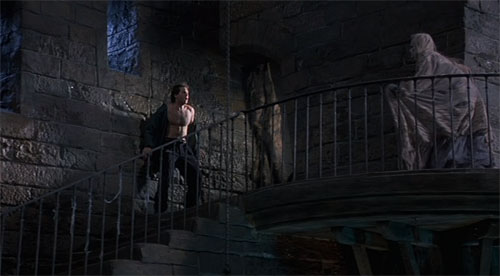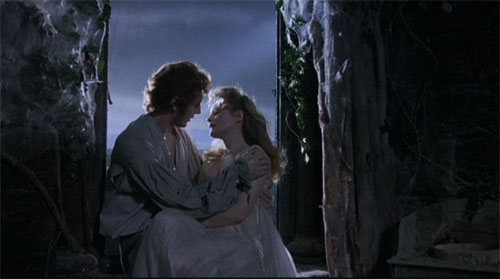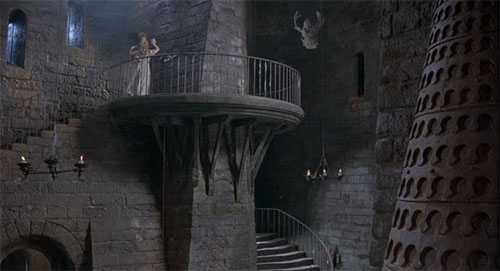 What is 31 DVDs of Halloween?
As a spe­cial fea­ture for the Hal­loween Count­down, I'm show­cas­ing 31 Hal­loween DVDs from my per­sonal col­lec­tion. I have a lot of Halloween-related and hor­ror DVDs in gen­eral, but for this year's count­down I'm only going to focus on my absolute favorites–the ones I con­sider 100% essen­tial for my enjoy­ment of the holiday.