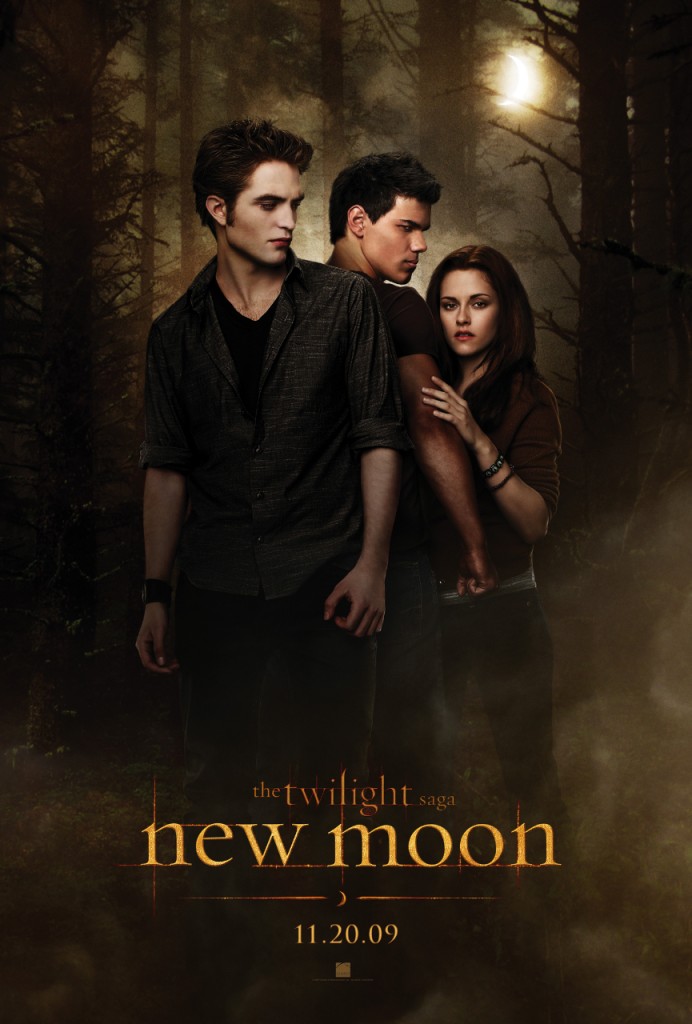 All this week I pur­posely stayed away from the spoil­ers, the leaked clips, the early reviews, the 3 a.m. tweets, and the rav­ing fan­girl Twi­hards in social­me­di­a­land.  I wanted to see New Moon with­out my already low opin­ion of Stephe­nie Meyer and her ilk taint­ing my expe­ri­ence.  So tonight I cast aside the Twilulz and gave New Moon a chance.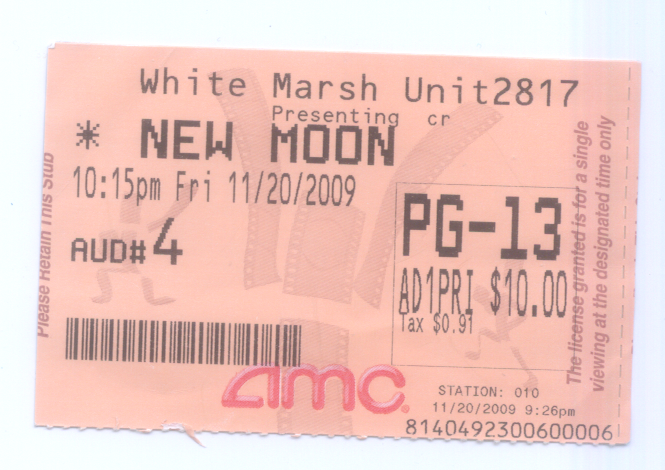 I want my $10.00 back.
New Moon started badly, ended badly, with plenty of suck in between. Now, I real­ize The Twi­light Saga isn't exactly pro­found lit­er­a­ture.  I also real­ize I'm about ten years older than this franchise's tar­get audi­ence.  But I also know the dif­fer­ence between good and bad movies, and New Moon is a ter­ri­ble film.  The Twi­hards must be happy, though.  If they were hop­ing for a per­fect smoldering-glare-by-smoldering-glare trans­la­tion of the book, New Moon delivers.
It's not like the con­cept of vam­pires ver­sus were­wolves is any­thing new, nei­ther is the injec­tion of a trite love tri­an­gle.  But when you take already-ridiculous sub­ject mat­ter and try to turn it into a seri­ous film, usu­ally one of two things hap­pens:  1) You get some­thing akin to Under­world .  2) Hilar­ity.  New Moon col­lapsed under the weight of its own attempt at being seri­ous.  There were some moments when I felt like I was watch­ing One Life to Live .  At other times, an after-school spe­cial.   Sure, I laughed dur­ing the parts where I was sup­posed to laugh.  There were plenty of inten­tion­ally funny moments pep­pered through­out the film, and these I enjoyed.  But I knew the movie was bad when I couldn't stop laugh­ing at the seri­ous parts.  I wasn't alone, either.  I heard snorts and sti­fled gig­gles all around me.
I found these bits espe­cially lol-worthy:
Grandma Swan's thou­sand yard stare.
Edward Cullen's fond­ness for walk­ing in slow-motion.

CGI

were­wolves emote sur­pris­ingly well.  Almost as good as Fal­cor in the Nev­erend­ing Story!
Throngs of ambigu­ously gay shirt­less wolfmen.
Cam­era shots that make every­thing seem 

EPIC

.
Bella and Edward frol­ick­ing through the woods. Yes, frol­ick­ing.
The Volturi's drag makeup.

Bella is evi­dently a Mac geek.  No won­der I hate her.
And those were just some of the good parts.  Aside from mak­ing me laugh inap­pro­pri­ately, the film's music was another sore point.  The score seemed so out of place in most scenes, it was almost laugh­able.  In other places it was weirdly silent.  I really missed Carter Burwell's beau­ti­ful Bella's Lul­laby theme from the first movie; I wish they had reprised it here.  In fact there was no trace of any kind of theme at all in New Moon ; just the occa­sional soap opera-ish strings (you know, dur­ing the " smol­der­ing glares ") and and end­less playlist of sedate, instantly for­get­table indie songs.  This is one ille­gal down­load I'll skip.
New Moon has a run­ning time of 2 hours.  By the 90 minute mark, I was pray­ing for it to end.  Say what you want about Cather­ine Hardwicke's gritty direct­ing style, but she did a hell of a lot bet­ter on Twi­light than Chris Weitz on New Moon .  It's sad that I have to say this, but New Moon makes Twi­light —a much lower bud­get film, I might add—look like an Oscar nom­i­nee. I don't sup­pose it's entirely Chris Weitz's fault, though, con­sid­er­ing the source.  New Moon is a shitty book, ergo, New Moon is a shitty movie.  I guess you can't pol­ish a turd.
God, I hate being right all the time!