I mean, just look at it.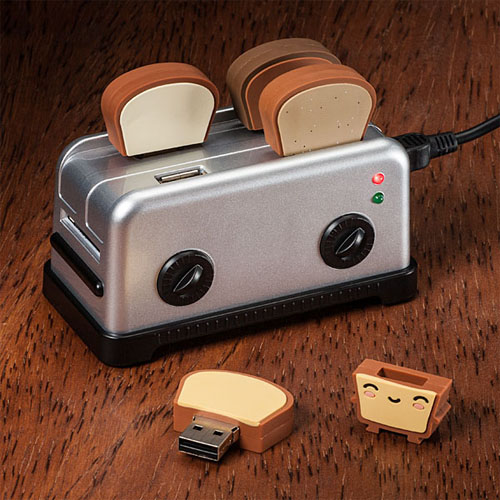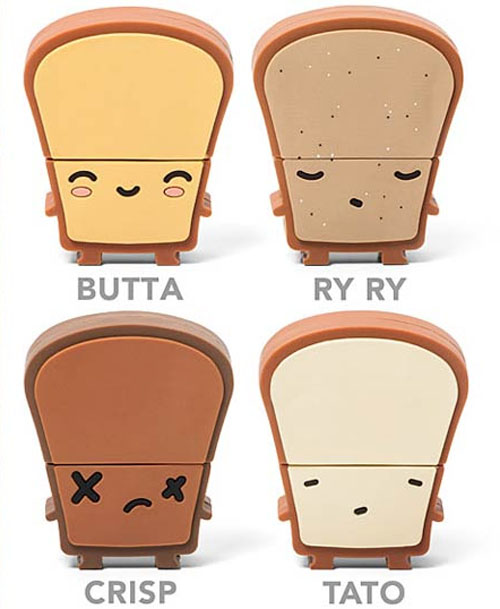 This USB Toaster Hub and toast fam­ily is the lat­est evil prod­uct from ThinkGeek that I'm pretty sure was designed specif­i­cally to take my money. This is one of those times where I have to have a long, hard talk with myself about buy­ing cute plas­tic things I don't need. I'm hop­ing that post­ing about it here will get it out of my sys­tem because all this adorable­ness doesn't come cheap:
The toaster itself will set you back $27.99 and doesn't even come with any toast. Butta, Ry Ry, Crisp and Tato each cost an addi­tional $24.99 and only have a 4G capac­ity. No mat­ter how cute these are, that's roughly $130 for only 16G of storage.
MUST RESIST.