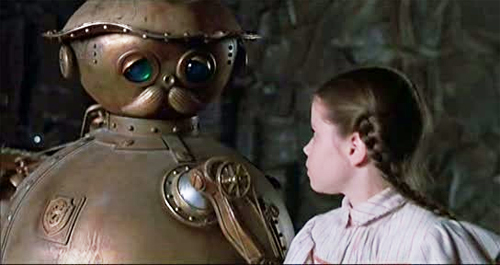 Today's links are only a machine. So they can not be sorry or happy, no mat­ter what happens.
First One-Sheet for Sam Rami's Oz: The Great and Pow­er­ful |  Dread Cen­tral
Harry Potter's J.K. Rowl­ing Reveals Cover to Her New Book | ComicBook.com
Pre­view of the Upcom­ing Hor­ror Adven­ture Game  'Anna' (Dream­painters) | IndieGames.com
Sony Con­firms The Amaz­ing Spider-Man is the First of a New Tril­ogy | Hey U Guys!
Nintendo's Vir­tual Con­sole: A Good Rea­son to Keep Your Wii? | WHATCULTURE!
16-Bit RPG of Game of Thrones, Sea­son 2 | Col­lider
First Look at Detailed Map of Hog­warts from Harry Pot­ter Wizard's Col­lec­tion | Snitch­Seeker
Ninja Tur­tles Trib­ute 2012 by Mal­colm Suther­land | Vimeo
San Diego's Mas­sive Fire­works Show Went KABOOM All at Once Last Night | UPROXX
The First Offi­cial Image of Naomi Watts as Princess Diana |  Hey U Guys!
Link­age from The League
Cereal Killers Stick Cards Series 2 | Branded in the 80s
Ram­babe! | Nerd Lunch
Top 4 Iconic Cap­tain Amer­ica Moments | Team Hel­lions
Movie vs. Sound­track Punch Out!: Foot­loose | Redis­cover the 80s
Tom Cruise is Jack Reacher?!? | Dou­ble Dum­b­ass On You