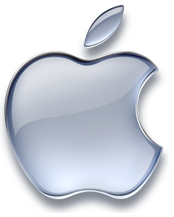 Today I saw a post over on the Adven­ture Gamers forums about a new indie adven­ture game for iOS that sounded like some­thing I'd really enjoy, so I got all excited—until I remem­bered that I can't play it because I don't own any iOS devices except for an old iPod Nano that I barely use.  Lately I've been hear­ing about more and more iOS-only games, many of them horror/adventure titles that, on any other plat­form, I'd have pur­chased and played in a heart­beat.  Deflated, I began to won­der how many cool games I might be miss­ing out on just because I don't have an iPhone/iPad/iPod Touch/iWhatever.  That's when it dawned on me:
Could this be (gasp!) Mac envy?
I've never been much of a Mac fan (for many  rea­sons that I won't delve into here), even though I do have respect for Apple and its prod­ucts.  So, I'm going to con­sider this blog post a kind of exper­i­ment.  What I want to do is make a list of all the iOS-exclusive games that really inter­est me, and see how long I can go before I break down and do some­thing silly, like go out and pur­chase an iDe­vice  just to play some frig­gin' games on it.
So here goes:
The Secret of Chateau de Moreau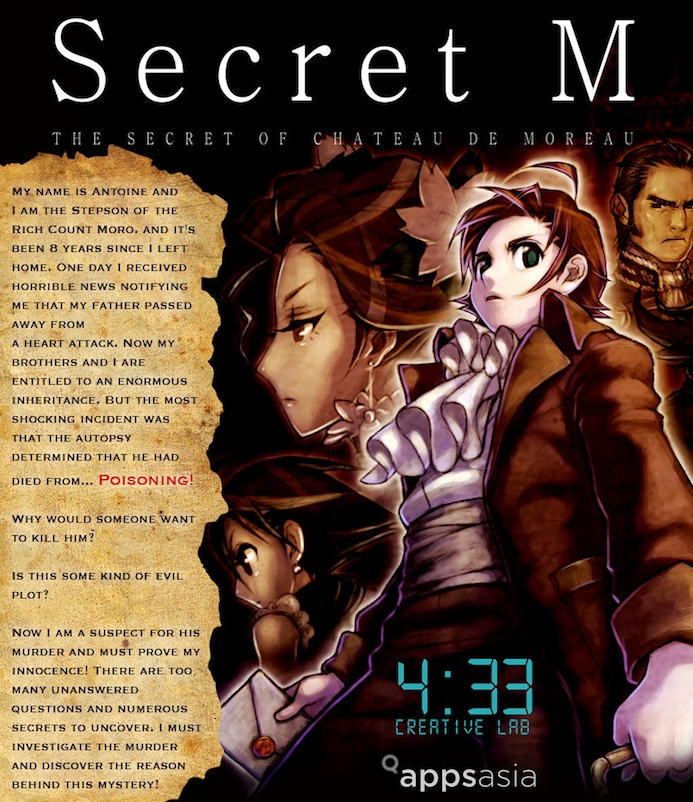 Descrip­tion: In The Secret of Chateau de Moreau ,  you are Antoine, the step­son of the Rich Count Moro.  Your Step­fa­ther was killed by poi­son­ing and now you are enti­tled to an enor­mous inher­i­tance but have also been named as a sus­pect of his mur­der.  Now you must prove your inno­cence and dis­cover who mur­dered your Step­fa­ther through this excit­ing adven­ture thriller.  Every deci­sion counts!  Make game-changing deci­sions through bone-chilling questioning.
Infin­ity Blade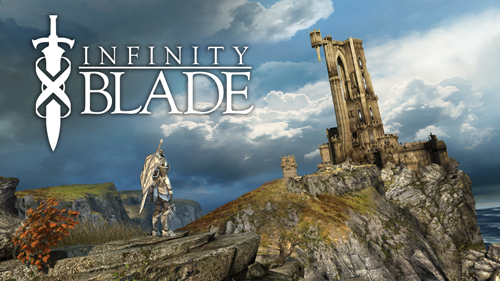 Descrip­tion: In the world of Infin­ity Blade you take up the ances­tral sword of your fore­fa­thers to fight foes threat­en­ing to destroy your home, and as a heroic knight, you rise up against the sin­is­ter God-King and his brutish Titans. Epic boss bat­tles and daz­zling weapons and armor all await you in this thrilling iOS gam­ing experience.
With just a few basic swip­ing com­mands, you can spar with a wide vari­ety of chal­leng­ing oppo­nents, upgrade skills, and cast spells. Not to men­tion, there's plenty of loot to be had. As you build your stats and unlock a vari­ety of achieve­ments, you can get more pow­er­ful items to help you in your quest to defeat the God-King and free the kingdom's cit­i­zens from an end­less legacy of darkness.
Super­broth­ers: Sword
&

Sworcery

EP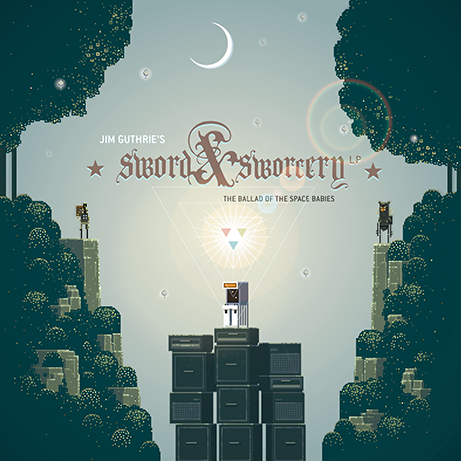 Descrip­tion: S:S&S EP is a 21st cen­tury inter­pre­ta­tion of the arche­typ­i­cal old school videogame adven­ture, designed exclu­sively for Apple's touchtronic machin­ery.  It's a mix of laid-back explo­ration, care­ful inves­ti­ga­tion & mys­te­ri­ous musi­cal problem-solving occa­sion­ally punc­tu­ated by hard-hitting com­bat encoun­ters. S:S&S EP is an unusual genre-bending effort with an empha­sis on sound, music & audio­vi­sual style that has been posi­tioned as 'a brave exper­i­ment in Input/Output Cinema.
The Dark Meadow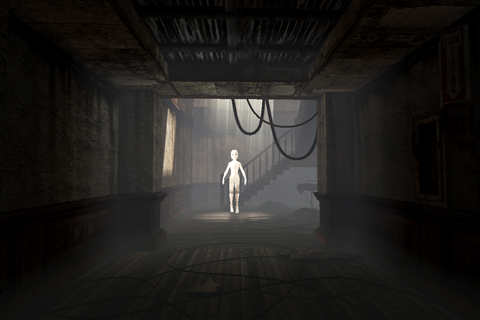 Descrip­tion: In The Dark Meadow , you wake in the bed of a hos­pi­tal long ago fallen to stun­ning ruin, not know­ing or under­stand­ing why you are here. You are greeted by the only nor­mal look­ing per­son in this world, who sends you on a quest to gather what you need to track down and defeat the evil pres­ence that has you trapped in this never-ending par­al­lel world. The decay­ing hall­ways and rooms are haunted by crea­tures relent­lessly hound­ing your every move. As you explore, you learn more and more about the mys­tery from the world and what you find in it, evi­dence to be gleaned from the envi­ron­ment, snip­pets of the past of this for­saken place, words and writ­ings from oth­ers who have been trapped here, and you look for clues of how to get out.
Updates for 2/21/2012:
Found a bunch more games to add to this list. FML.
Pizza Vs. Skeletons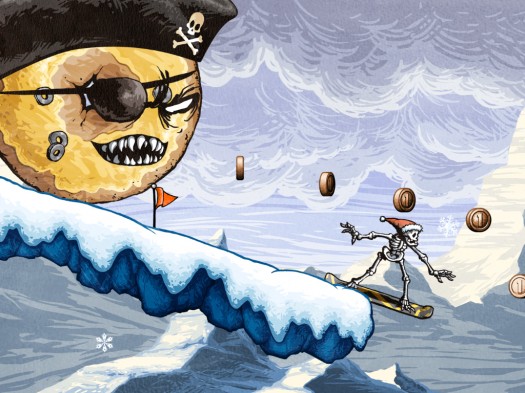 Descrip­tion:  A game that man­ages to make Plants vs. Zom­bies sound like a banal con­cept,   Pizza Vs. Skele­tons  is a crazy mashup that pits a giant anthro­po­mor­phic pizza against armies of brit­tle skele­tons.  Play­ers must try to roll over, crush, or oth­er­wise destroy skele­tons through tons of zany side-scrolling and under­wa­ter lev­els. You can even unlock bonuses like extra cos­tumes for your pizza, like the badass pirate out­fit pic­tured above ("Arrrrrgh!").
The Secret of Grisly Manor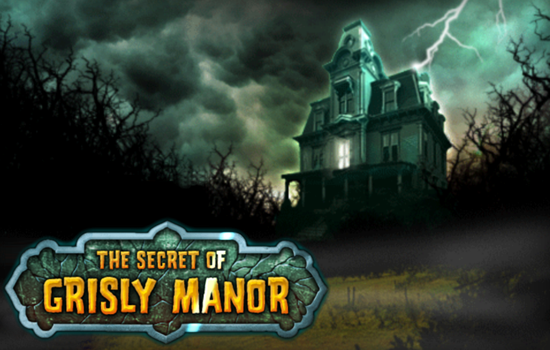 Descrip­tion:   The Secret of Grisly Manor  is a "lite" horror-themed adven­ture game that blends hid­den objects, puz­zles, detec­tive work and bit of clas­sic adven­tur­ing into one enter­tain­ing lit­tle pack­age.  I'm not really a fan of hid­den object games, but this game seems to have enough of a mix of dif­fer­ent ele­ments to make me inter­ested.  From what I've read, one of the only com­plaints about the game is that it's too short.
The Lost City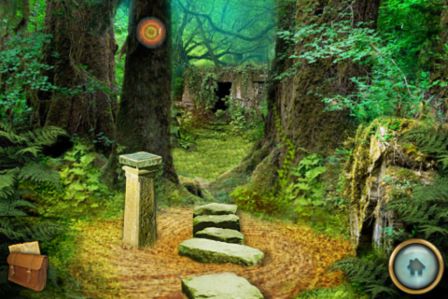 Descrip­tion:   From the same devel­oper as The Secret of Grisly Manor comes another adven­ture game.  The Lost City is described as a  Myst  clone with lots of explo­ration and puzzle-solving amidst beau­ti­ful graph­ics and scenery.
The Hacker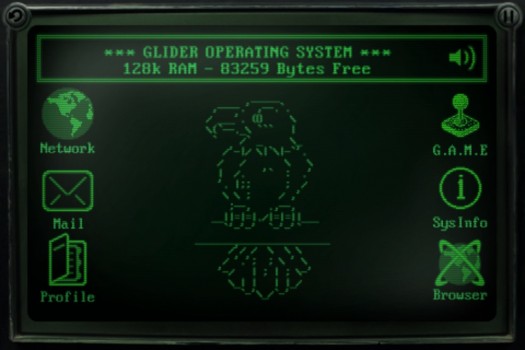 Descrip­tion:   In The Hacker , you assume the role of an elite pro­gram­mer work­ing for Glider Corp. and are pre­sented with a series of com­puter hack­ing chal­lenges (e.g. mini games) that guide you through the story, which is some­thing of a cor­po­rate crime thriller.  I like the game's vin­tage mono­chrome aes­thet­ics.  This one sounds like a pretty neat con­cept, and the reviews look very favorable.
To Be Continued…
Do you know of any other great iOS-only games? Tell me about 'em in the com­ments.  I'm espe­cially inter­ested in any adven­ture or hor­ror titles , which I will gladly list here if they're exclu­sive to iOS.