John Carpenter's  Hal­loween is the defin­i­tive hor­ror movie of Hal­loween. I thought it fit­ting that I end my count­down with this clas­sic slasher flick. A few posts back I gushed about Rob Zombie's inter­pre­ta­tion , but there's no sub­sti­tute for the 1978 orig­i­nal. This is the slasher movie all other slasher movies com­pare them­selves to, and Hal­loween does not offi­cially begin for me until I've heard the theme song .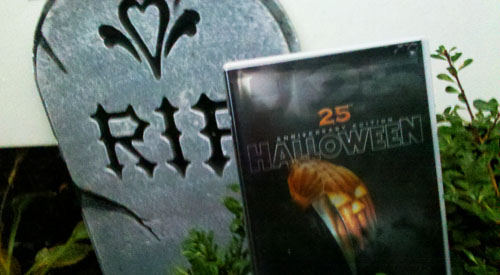 This 25th Anniver­sary Edi­tion includes some cool extras, includ­ing director's com­men­tary, a making-of doc­u­men­tary, and a tour of the orig­i­nal Michael Myers house.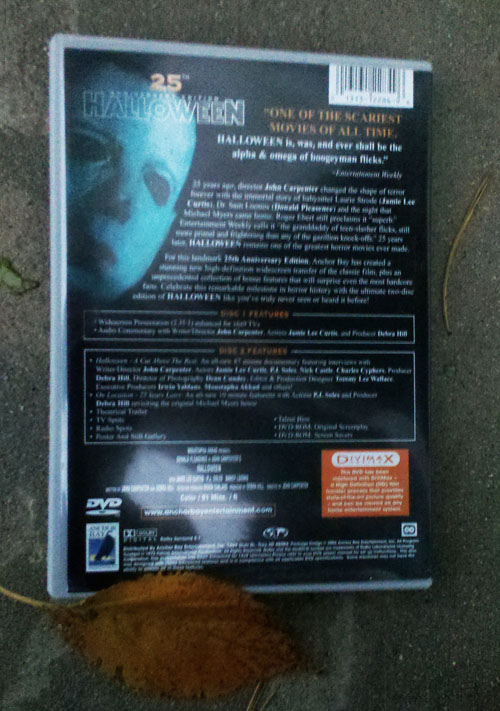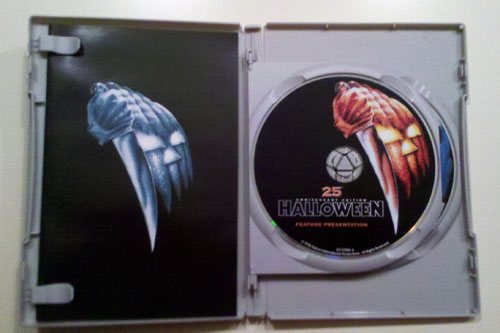 It's fas­ci­nat­ing how an extreme low-budget movie has become such a pop cul­ture phe­nom­e­non. Is there any­one who doesn't know who Michael Myers is?  Here's an inter­est­ing fac­toid I recently learned about  Hal­loween : Michael Myer's mask was actu­ally a Cap­tain Kirk mask from Star Trek. They spray-painted it white and re-shaped the eyes. Now you can impress all your friends with use­less movie knowl­edge, and mar­vel at the low-budget inge­nu­ity of Halloween's production.
Watch the Trailer
Spooky Screencaps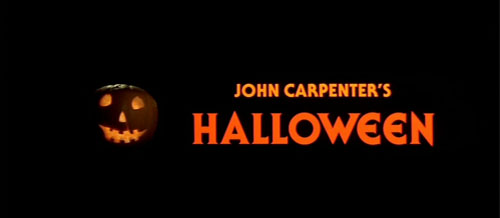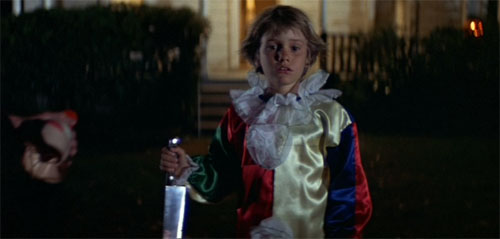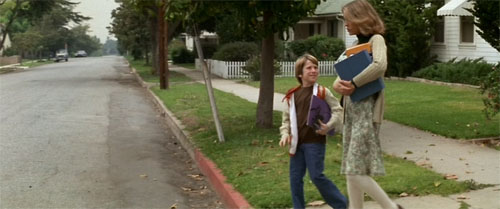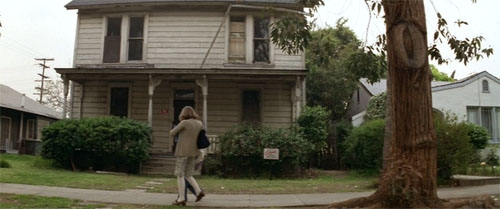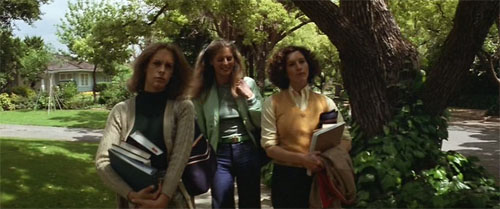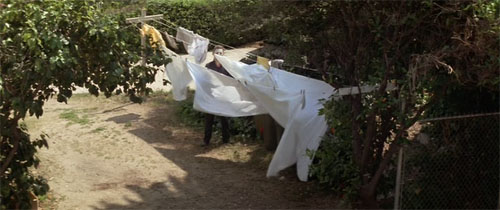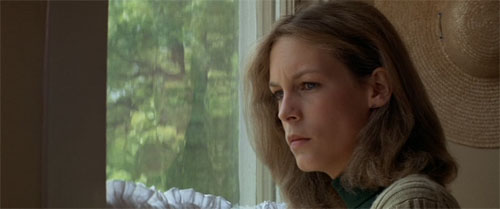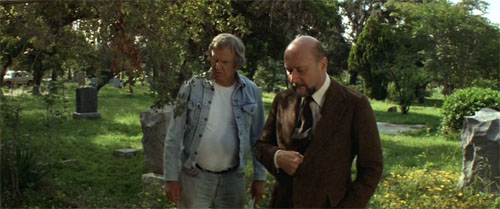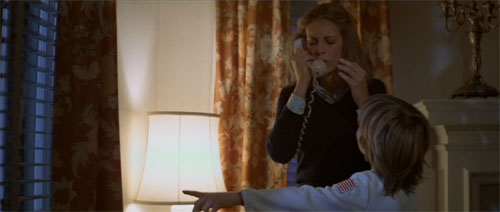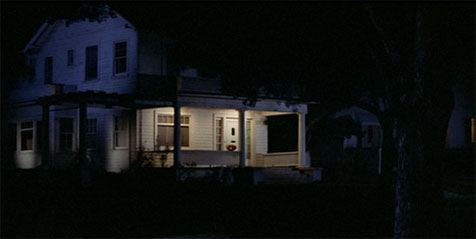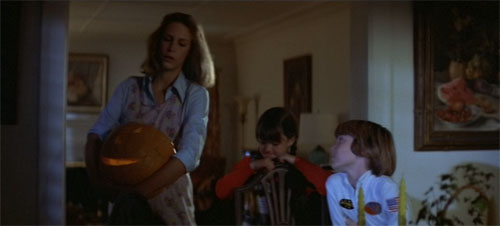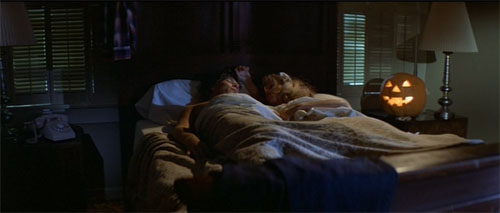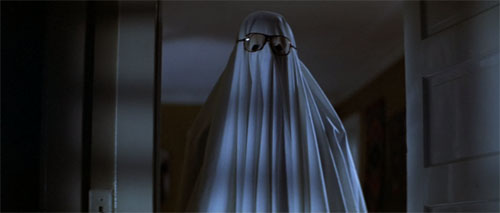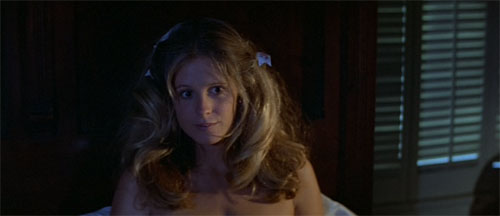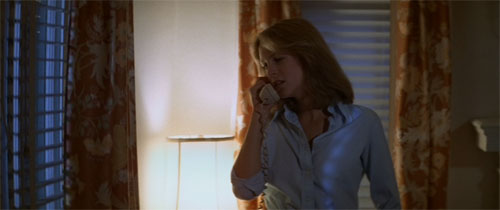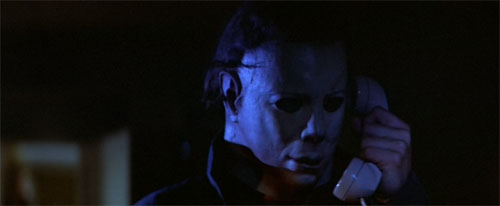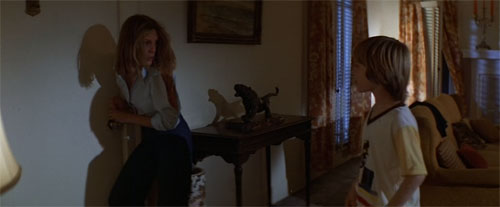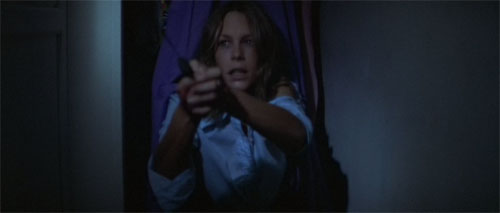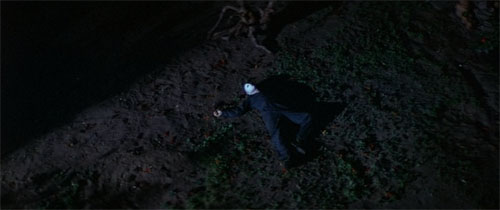 What is 31 DVDs of Halloween?
As a spe­cial fea­ture for the Hal­loween Count­down, I'm show­cas­ing 31 Hal­loween DVDs from my per­sonal col­lec­tion. I have a lot of Halloween-related and hor­ror DVDs in gen­eral, but for this year's count­down I'm only going to focus on my absolute favorites–the ones I con­sider 100% essen­tial for my enjoy­ment of the holiday.