Get a load of this balls-out dis­play of awesomeness: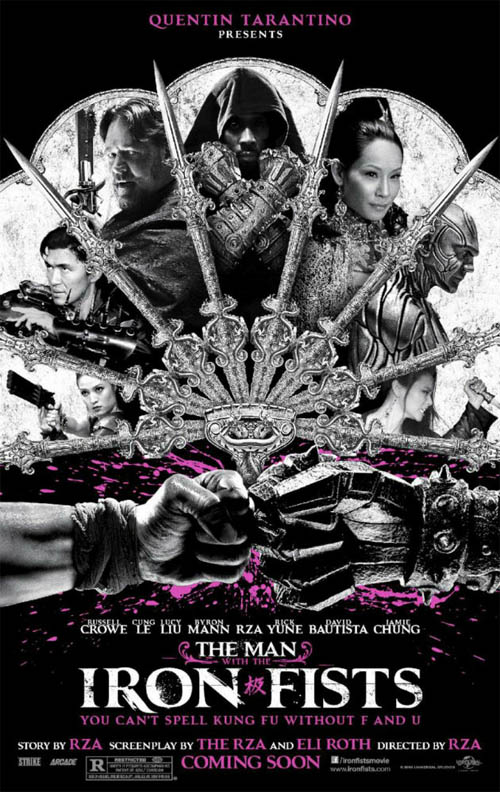 Aside from hav­ing one of the coolest movie posters I've ever seen, The Man with the Iron Fists  com­bines three of the most kick­ass things I can think of: Kung Fu, Wu-Tang, and Quentin Taran­tino (even if it is just "pre­sented" by him).
It looks like Wu-Tang Clan's RZA has learned well from his mas­ters — they being the Hong Kong grind­house film­mak­ers of yes­ter­year whose slic­ing, dic­ing mar­tial arts exports clearly influ­enced more than just the rapper-actor's musi­cal side, not to men­tion the reign­ing icon of mod­ern exploita­tion cin­ema cul­ture, Quentin Taran­tino. Watch Rus­sell Crowe, Lucy Liu, Pam Grier,Jamie Chung, and RZA him­self chop, stab, kick, and fight their way through the bloody first red­band trailer for  The Man with the Iron Fists !

[source: Movieline.com ]
Here's the must-watch, com­pletely badass red­band trailer:
I don't even care if this movie doesn't have much of a plot, I just wanna see RZA and Lucy Liu fuck some shit up.