Ah, good old Tina Pal­adrino: Teacher. Side­kick. Fash­ion victim.
Even back in 1988, I have no idea where you would have been able to buy out­fits as tacky as hers. They're even tacky for  Saved by the Bell, per­haps only a slight improve­ment over Nikki, who was kind of a Miss Pal­adrino in minia­ture — but at least Nikki has the excuse of being in junior high. As the show's sec­ond fid­dle, Tina's blind­ing, jewel tone palette stands in such stark con­trast to Miss Bliss's taste­fully under­stated cou­ture, the whole thing comes off as a des­per­ate plea for atten­tion. The only thing more ridicu­lous than Miss Paladrino's out­fits are her facial expressions.
Let's cri­tique her Top 20 fash­ion abor­tions, shall we? Come on, it'll be fun.
#1 — Bow Tie Tit Constrictor
This first one has it all: gigan­tic shoul­der pads, sus­penders (whose only pur­pose seem to be squash­ing Tina's already too-small breasts), and more hot pink than should be allowed. It even has a theme . Do you know what it is? If you said "bow ties," eh, okay. I would have also accepted "fugly."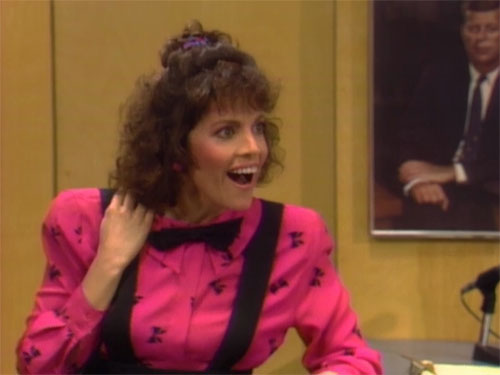 #2 — Pur­ple Regret
This out­fit belongs on a 12-year-old girl who plays with Bar­bies, not a grown-ass woman. Also, note the pur­ple scrunchie on her head. As you'll soon learn, this is the start of a trend where Miss Pal­adrino con­tin­u­ally amazes me with her abil­ity to find match­ing hair acces­sories just as ugly if not more so than her outfits.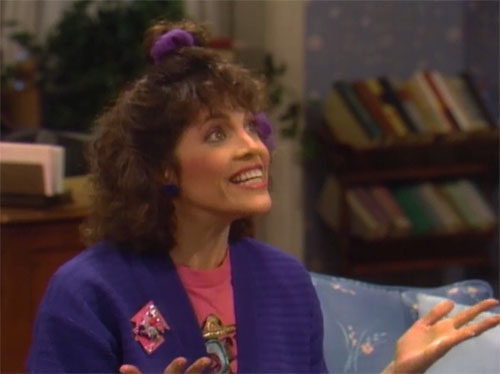 #3 — Re-purposed Pur­ple Regret
Believe it or not, this very familiar-looking get-up is from a com­pletely dif­fer­ent episode. I'm guess­ing this scene was shot back-to-back with the scene above, and the wardrobe peo­ple had to scram­ble to mod­ify Tina's look in the hopes we wouldn't notice the recy­cled scrunchie and cardi­gan. Either that or Miss Pal­adrino is a slob who doesn't reg­u­larly do her laun­dry. Either way, this silk flower night­mare look is a slight improve­ment over the last. Slight.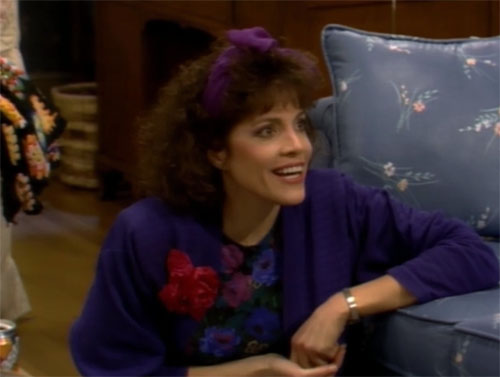 #4 — Excess-ories
WTF are those things? Alli­ga­tors? Angry fish? Retarded sharks? The sad part is this out­fit would have been fine with­out them.
#5 — Tuxedon't
Ladies, dress­ing like a man is not cute. The only time it's accept­able is if your name is Paula Abdul and you've time trav­eled back to 1988 . And here again with the match­ing scrunchie.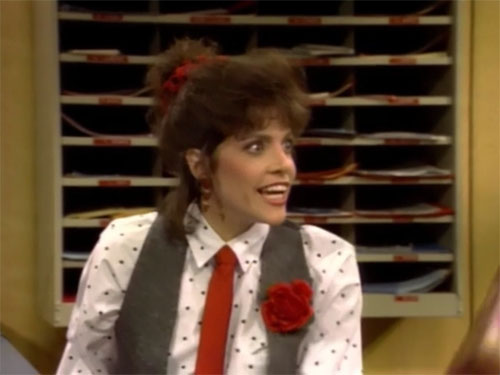 #6 — Col­or­block Cockblock
The col­or­blocks really accen­tu­ate those shoul­der pads. Even her god­damn scrunchie is col­or­blocked. This out­fit repels cocks, is what I'm saying.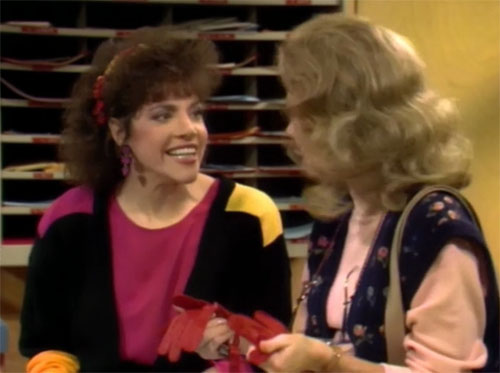 #7 — Neon Iden­tity Crisis
Her jacket can't decide what color it wants to be. It also makes her look 50 pounds over­weight. SO HOT.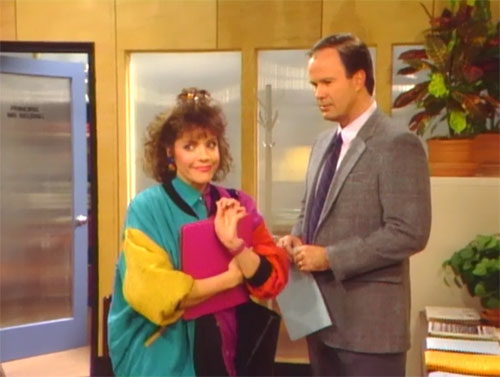 #8 — K-Mart Cowgirl
Oh my god, it's a fuck­ing cow print skirt! And a parade of lit­tle cows printed across her shirt! WHERE DO YOU EVEN FIND THIS STUFF? I'm a lit­tle dis­ap­pointed there isn't also a cow-print scrunchie.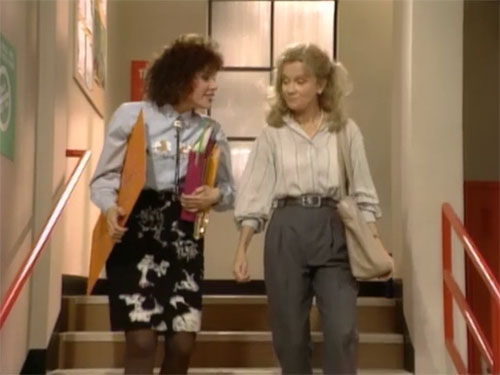 Let's get a closer look at those chest cows (which by the way, lol):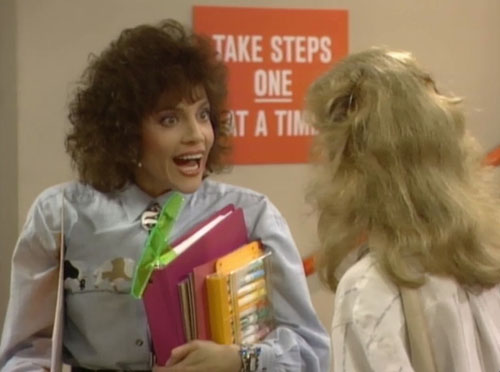 #9 — Green Striped Shame
At this point Miss Pal­adrino is single-handedly keep­ing the scrunchie mak­ers in business.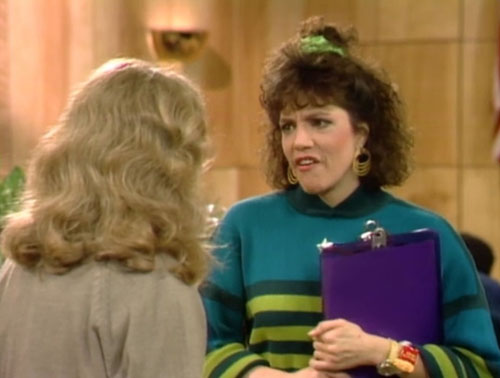 #10 — Polka Dot Desperation
What's worse than a frumpy cardi­gan with gigan­tic polka dots on it?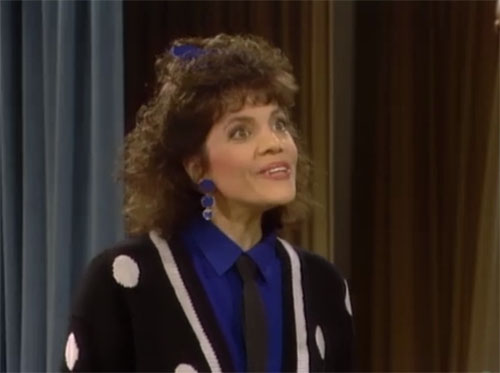 A frumpy skirt with tiny polka dots on it. Also, is the tie really nec­es­sary? At this point I have to assume she's actively try­ing to make her­self more unattractive.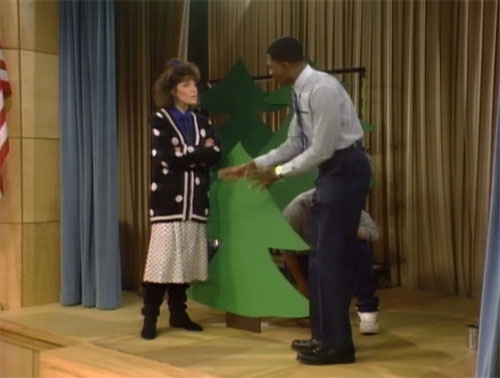 #11 — Bow Tie Polka Dot Bastard
If out­fits #1 and #5 had an ille­git­i­mate lovechild, this is what it would look like.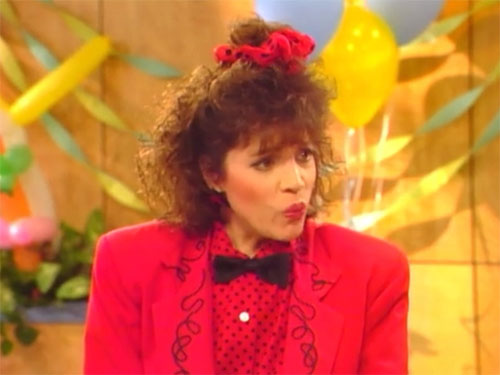 #12 — Whore of the Roses
Totally self-explanatory.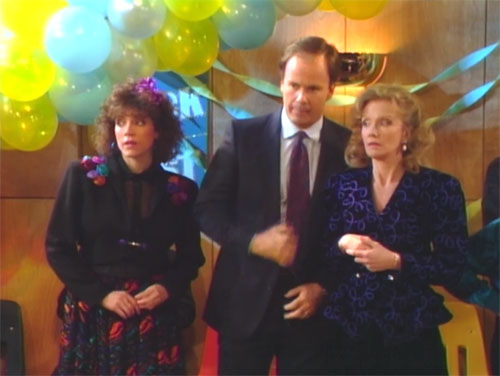 There are even more roses on her back, you guys. SIMPLY AMAZING.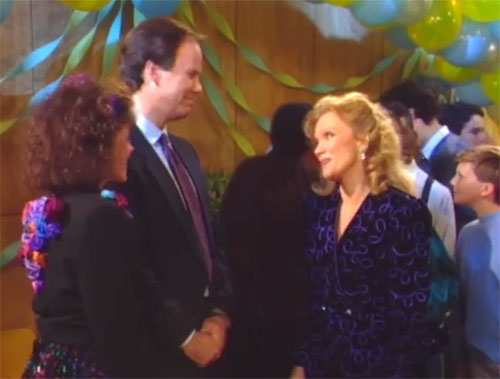 #13 — Major Moron
The only thing more pathetic than wear­ing fake Army dec­o­ra­tions is the amount of time it must have taken to trans­form an ordi­nary t-shirt into what­ever the hell this is.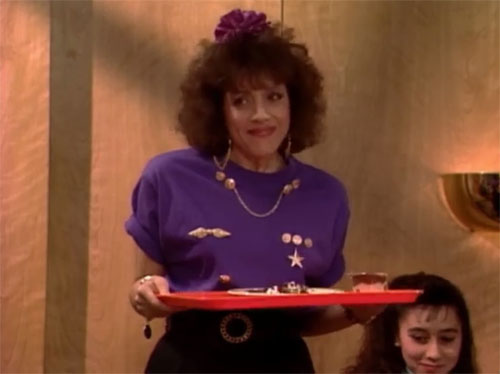 #14 — Lesbian
Sorry, I don't have any­thing more cre­ative to say about this one.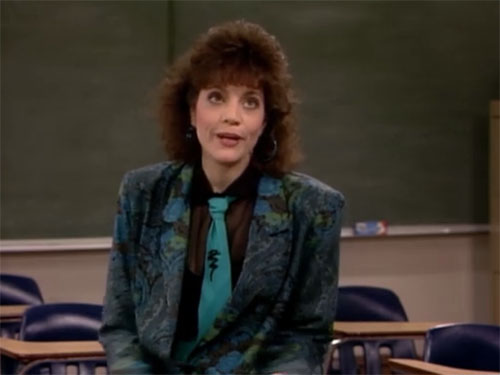 #15 — Printed Depression
In this episode, Miss Pal­adrino gets all depressed because her boyfriend Donny left her. I blame this shirt.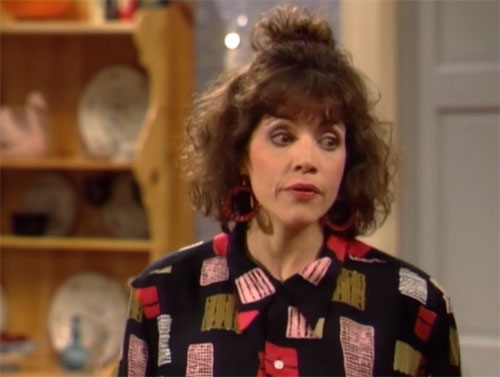 …and then her next out­fit plants her firmly in psy­cho ex-girlfriend territory.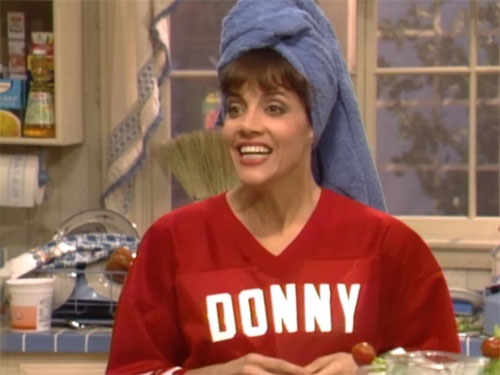 #16 — Tiebreaker
The last of too-many times when Miss Pal­adrino wears a tie, with a spe­cial encore by The Scrunchie From Out­fit #11.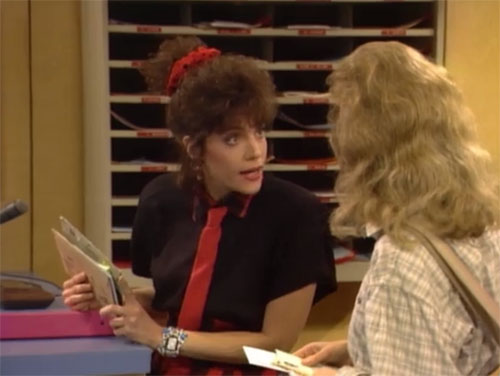 #17 — Check­ered Cheesevomit
This out­fit even makes Miss Bliss look like she wants to vomit.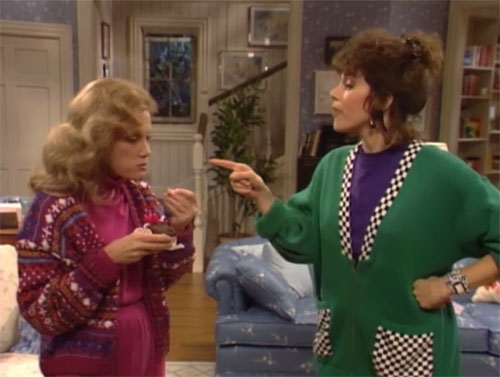 #18 — Polka Dot Princess
It's offi­cial now.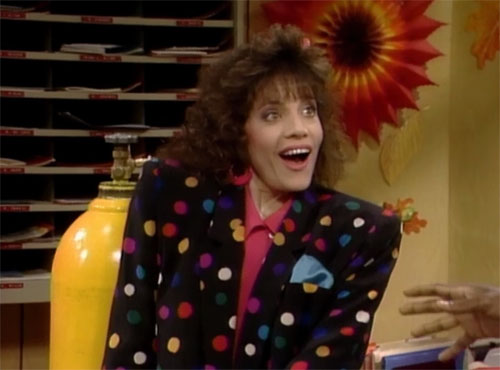 #19 — Polka Dot Princess
II
Jesus this woman loves dots. It's unhealthy.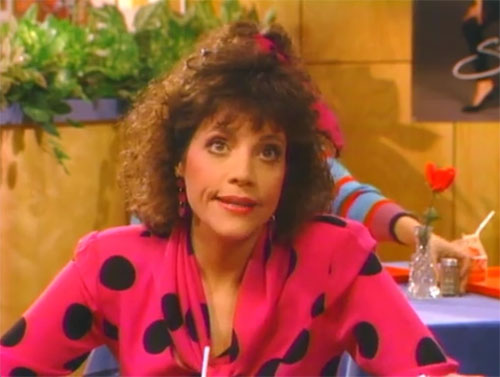 #20 — Tina Plaidadrino
Puns are awe­some. Shut up.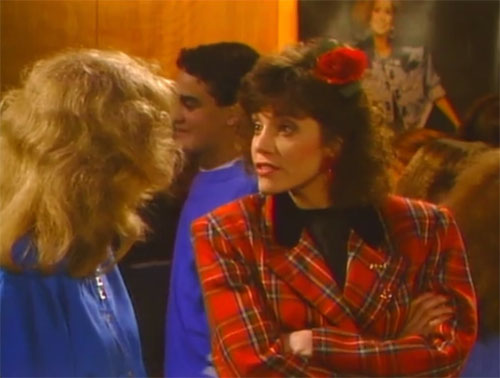 Before it was ret­conned as the first sea­son of SBTB,  Good Morn­ing Miss Bliss  lasted for one brief, 13-episode sea­son before can­cel­la­tion. IS MISS PALADRINO'S WARDROBE TO BLAME?? I don't think that's too unrea­son­able an assumption.