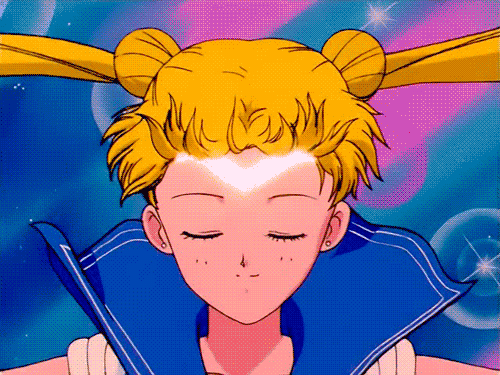 Anime News Net­work is report­ing that Sailor Moon will be return­ing as a new anime series next sum­mer in 2013:
Pub­lisher  Kodan­sha  and cre­ator  Naoko Takeuchi  announced on Fri­day that a new anime adap­ta­tion of Takeuchi's  Sailor Moon  manga is being pro­duced. The new anime series is aimed for release next sum­mer, and the idol group  Momoiro Clover  Z will per­form a theme song.  Kodan­sha  and Takeuchi made the announce­ment dur­ing a live event cel­e­brat­ing the 20th anniver­sary of the manga.
Is  Sailor Moon  really 20 years old already? Jesus Christ.
Okay, con­fes­sion time: I used to be really into Sailor Moon. Even more embar­rass­ingly, it was dur­ing my fresh­men year of high school. It used to come on week­days early in the morn­ing and I'd watch it while get­ting ready for school. I'll never for­get the day I wore a plas­tic Sailor Moon ring from a vend­ing machine to school and dis­cov­ered I was not alone in my appre­ci­a­tion for this bright, col­or­ful, extremely girly show about a Moon Princess with "meat­balls" on her head.
My cir­cle of friends and I were bor­der­line obsessed for a few semes­ters there, and of course we each laid claim to one of the Sailor Scouts as our alter egos. I was Sailor Jupiter, I guess because I was always a tomboy and have dark brown hair like her.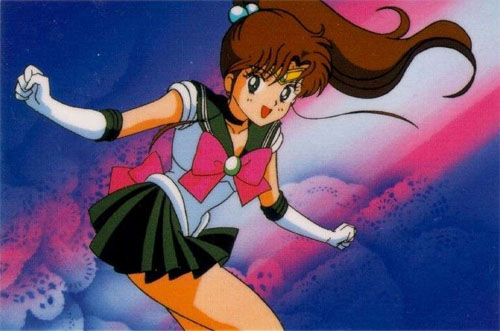 The weird thing was that  Sailor Moon  was actu­ally a semi-cool thing to be into at the time, depend­ing on who you hung out with. It was pop­u­lar with the goths, the  cool  geeks (you know what I'm talk­ing about), the drama club, and other groups that weren't afraid to express them­selves. But prob­a­bly we were just a bunch of dorks and just told our­selves it was cool.
As Amer­i­can­ized and bas­tardized as the U.S. ver­sion of Sailor Moon was, I credit it with being one of my first intro­duc­tions to anime as it was from before the time when I knew what good anime was. If this new ver­sion comes to Amer­ica (and I'm sure it will, because any­thing nos­tal­gic from the 80s and 90s is a license to start print­ing money these days) I'm sure I'll check it out, if only for the nos­tal­gia factor.
[Thanks Top­less Robot !]