This week The League of Extra­or­di­nary Blog­gers is going on a road trip! But not just any road trip–the ulti­mate pop cul­ture road trip. Though I could eas­ily rat­tle off dozens if not hun­dreds of pop cul­ture land­marks I'd love to visit some­day before I die, I had to cut the list down sig­nif­i­cantly when I real­ized that most places I'd want to visit (A) don't actu­ally exist (Sher­mer, Illi­nois; The Dou­ble R Diner), or (B) aren't reach­able by roads from where I live (The Bea­t­les Story; High­clere Castle).
So, after much Googling and fan­ta­siz­ing about places I could real­is­ti­cally visit in Amer­ica, like on an actual road trip, I think I've pinned it down to these ten pop cul­ture destinations:
But first…
I'm going to need a fun road trip car that's cooler than my Honda Civic. Prefer­ably some­thing with a red rope licorice dis­penser. *VROOOOOM*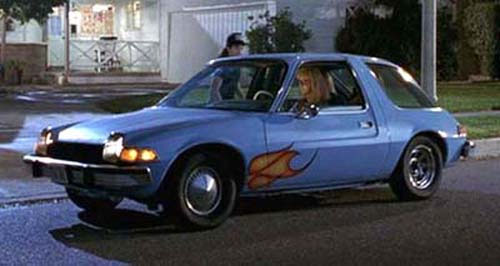 Now that's more like it.
Stop #1 — Amer­i­can Clas­sic Arcade Museum
Where is it?  Laco­nia, New Hampshire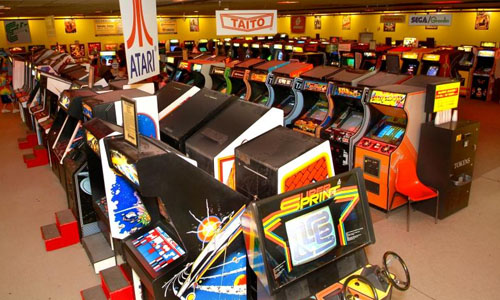 The Amer­i­can Clas­sic Arcade Museum is part of Funspot Fam­ily Enter­tain­ment Cen­ter, a huge arcade in Laco­nia, New Hamp­shire that is offi­cially rec­og­nized by Gui­ness World Records as the "Largest Arcade in the World." The museum is ded­i­cated to pre­serv­ing arcade games through­out his­tory from its pre-electricity incep­tion. I would be in retro gam­ing heaven in this place.
Stop #2 — Ben
&

Jerry's Ice Cream Factory

Where is it?  Water­bury, Vermont
Since I'd already be up in New Eng­land, I fig­ure why not swing by Ben & Jerry's ice cream fac­tory in Water­bury, Ver­mont? I am a huge fan of Ben & Jerry's ice cream as well as the com­pany itself for its social val­ues and inter­est­ing his­tory. I'm fas­ci­nated by the pro­duc­tion process and love shows like "Unwrapped" that show you how your favorite foods are made. I'd also love to visit the real life "Fla­vor Grave­yard" so I can pay my respects to Bovin­ity Divin­ity. Plus, FREE ICE CREAM! Tour­ing this place would lit­er­ally be a treat.
Stop #3 — Toy
&

Plas­tic Brick Museum

Where is it?  Bel­laire, Ohio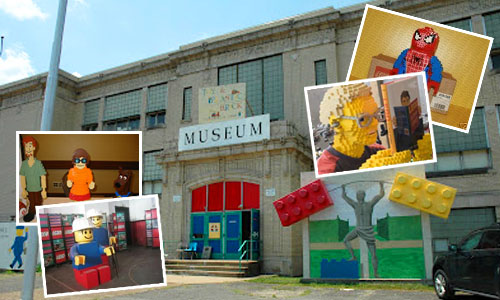 At the Toy and Plas­tic Brick Museum  in Bel­laire, Ohio you'll find the world's largest pri­vate col­lec­tion of LEGO. In case you're won­der­ing why it's not called the LEGO Museum, accord­ing to Road­side Amer­ica, the owner, Dan Brown (not THAT Dan Brown) was forced by the LEGO cor­po­ra­tion to change its name. Com­monly known as "The Unof­fi­cial LEGO Museum," this place is 36,000 square feet of amaz­ing super-sized LEGO cre­ations, art­work, and ani­ma­tronic dis­plays. Check out this gallery to see what's inside.
Stop #4 — Michele Ivey's
TMNT

Collection

Where is it?  Some­where in Fer­n­dale, Michigan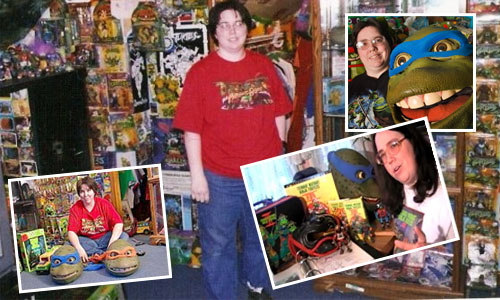 Michele Ivey, the super­fan behind  Cow­abunga Cor­ner  & TMNT-L is one of the biggest Teenage Mutant Ninja Tur­tle fans in the world and has a mas­sive col­lec­tion of TMNT mer­chan­dise and mem­o­ra­bilia, includ­ing extremely rare and valu­able pieces like props from the live-action films. Her house, or wher­ever she keeps all this stuff (the East ware­house on Laird­man island??) is prob­a­bly the clos­est thing to a museum that exists for TMNT fans. If I ever had the chance, I would totally pay money to gaze upon her col­lec­tion. Michele, if you're read­ing this, (I'm not stalk­ing you I swear!) have you ever thought about open­ing up a TMNT museum?
Stop #5 — The Goonies House
&

Film­ing Locations

Where is it?  Asto­ria, Oregon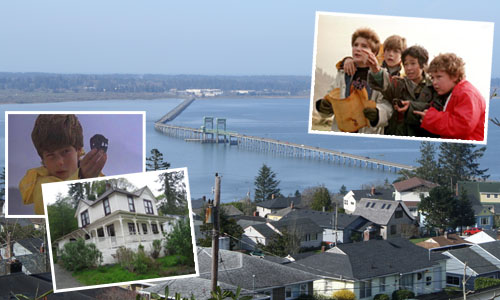 Am I crazy for want­ing to go on a cross-country pil­grim­age just to visit some loca­tions from one of my favorite movies of all time? Yeah, prob­a­bly. I sup­pose I could also make a trip to Asto­ria about Kinder­garten Cop , but let's be real here. I'd be doing it so that I can finally say I've done the truf­fle shuf­fle out­side of  Mikey's house   and cross it off my list of life goals. As a gen­eral rule, I only set life goals that are stu­pid and that I'm 100% cer­tain I can achieve.
Stop #6 — Golf N' Stuff
Where is it?  Nor­walk, CA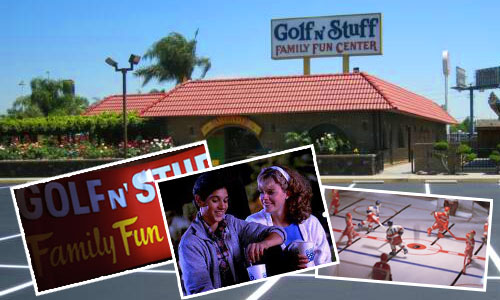 Con­tin­u­ing my tour of iconic land­marks from my favorite child­hood movies, I couldn't go to the west coast with­out a trip to Golf N' Stuff, the arcade and minigolf cen­ter where Daniel and Ali spend their first date in Karate Kid , immor­tal­ized in the best "first date" movie mon­tage OF ALL TIME.
Stop #7 — Claude Bell's Dinosaurs
&

Wheel Inn

Where is it?  Cabazon, California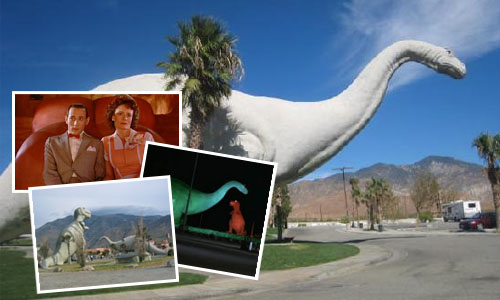 I'm already in Cal­i­for­nia, so may as well swing by Claude Bell's famous Cabazon Dinosaurs , which fea­ture promi­nently in two more of my favorite 80s movies, Pee Wee's Big Adven­ture and The Wiz­ard . After I take some cool pho­tos, I'll go for grub and pie at the adja­cent  Wheel Inn Restau­rant . I will skip the Cre­ation­ist Museum , however.
Stop #8 — The Stan­ley Hotel
Where is it? Estes Park, Colorado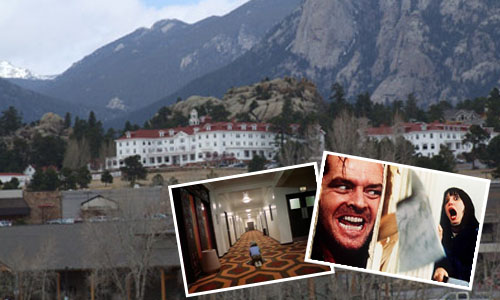 I can't think of many more places that would be as big of an attrac­tion for hor­ror fans than this one. The Shin­ing is my favorite hor­ror book and movie of all time. The Stan­ley Hotel is the place where Stephen King was inspired to write The Shin­ing.  The hotel embraces its pop cul­ture sta­tus by show­ing an uncut, R-rated ver­sion of The Shin­ing on con­tin­u­ous loop   on all guest room TVs; so awe­some.   Oh, did I men­tion the place is sup­posed to be really haunted too?
(Trivia: Film buffs know that the infa­mous Over­look Hotel as seen in the Stan­ley Kubrick movie was actu­ally filmed com­pletely on elab­o­rate sets, with estab­lish­ing shots of Tim­ber­line Lodge serv­ing as the hotel's exte­rior. How­ever it was used as the hotel in the 1997 made-for-TV ver­sion of The Shin­ing …which I don't rec­om­mend, by the way.) 
Stop #9 — Jim Hen­son Exhibit at The Cen­ter for Pup­petry Arts
Where is it?  Atlanta, Georgia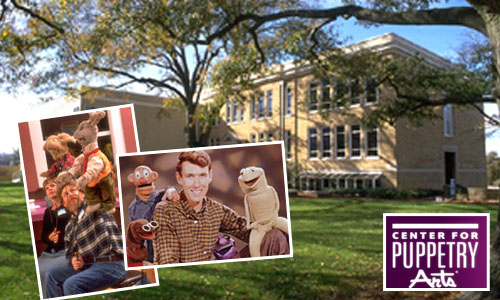 I want to thank Shawn over at Branded in the 80s for intro­duc­ing me to The Cen­ter for Pup­petry Arts in Atlanta, which is home to the Jim Hen­son exhibit of over 700 retired Mup­pets. After read­ing about his recent trip there, I just had to include it as a stop on my road trip, espe­cially after see­ing that this place has crea­tures from Labyrinth and The Dark Crys­tal , two more of my favorite 80s films (are you notic­ing a pat­tern here??).
Stop #10 — The Wiz­ard­ing World of Harry Potter
Where is it?  Uni­ver­sal Stu­dios, Orlando, Florida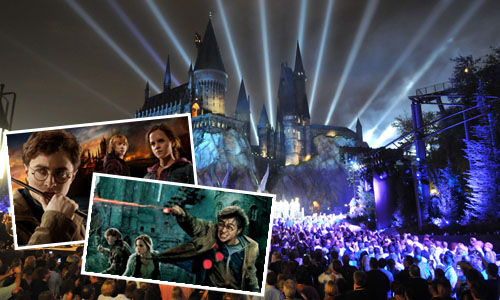 The final stop on my ulti­mate pop cul­ture road trip is Uni­ver­sal Stu­dios, Orlando Florida to visit The Wiz­ard­ing World of Harry Pot­ter . I've only been to Uni­ver­sal Stu­dios once in my life–thankfully before they shut the Jaws ride down forever–and as a huge fan of Harry Pot­ter I would love to tour Hog­warts Cas­tle  and knock back a few But­ter­beers. I love theme parks any­way, so I can only imag­ine how much fun a Harry Pot­ter theme park would be, minus the inevitable swarms of sweaty people.
I already have the  per­fect road trip song  picked out. Now I just need a musi­cal travel mon­tage to make going to all these awe­some places pos­si­ble in a mat­ter of seconds!
Other Cool Pop Cul­ture Des­ti­na­tions from The League
Won­der­ing what this is all about? This week's assign­ment from   The League of Extra­or­di­nary Blog­gers   was to plan out the ulti­mate pop cul­ture road trip . Here's where my fel­low Lea­guers went: