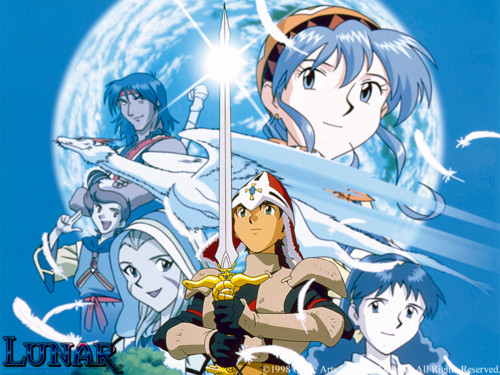 In gam­ing news that makes me intensely nos­tal­gic for my Sega CD days ' Touch Arcade is report­ing that  Lunar: Sil­ver Star Story will be mak­ing its debut on iOS, aptly re-titled as Lunar: Sil­ver Star Story Touch .
In fact, a year after its intended release win­dow and details on  Lunar: Sil­ver Star Story Touch  have been basi­cally non-existent. Until this morn­ing, when SoMoGa emailed us to let us know that  Lunar Touch  was head­ing to the App Store later this week. No spe­cific day is men­tioned but we'd imag­ine it'll come along with this week's set of new releases on Wednes­day night.

[via Touch Arcade ]
Lunar: The Sil­ver Star , along with its sequel, Lunar 2: Eter­nal Blue , are two of my favorite RPGs of all time and one of the pri­mary rea­sons you owned a Sega CD back in the day. I loved these games so much I used to draw pic­tures of the char­ac­ters in mid­dle school.
Both games later went on to be re-released on PlaySta­tion with much bet­ter graph­ics, story enhance­ments and gor­geous cin­e­matic cutscenes that put the Sega CD ver­sions to shame–but both of those orig­i­nal games still hold a spe­cial place in my heart for intro­duc­ing me to the world of Lunar , the Drag­on­mas­ter heroes, and the God­dess Althena.
Here's the orig­i­nal Sega CD ver­sion of the open­ing sequence:
And here's the revamped PlaySta­tion version:
A mobile ver­sion of Lunar that I could re-play on my iPad will be awesome.