Last week I was emailed by a friend who admit­ted to never hav­ing seen The Goonies, which I have pre­served in a screen­shot because I'm still hav­ing a hard time believ­ing it's true: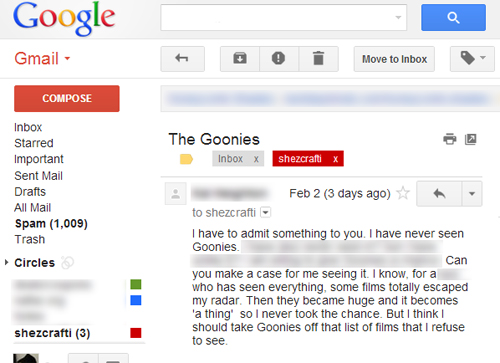 My imme­di­ate reaction: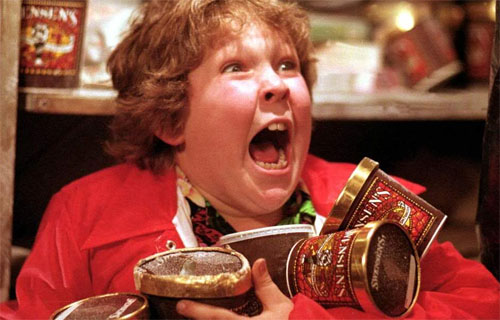 Now bear in mind, this per­son (who shall go name­less) is over 30, loves comics, adven­ture, the 80s–basically all the same stuff you'd expect your typ­i­cal Goonies fan  to like–and what's more sur­pris­ing, my friend is even more dialed into pop cul­ture than I am. SO HOW IS THIS POSSIBLE? I don't think I've ever met any­one I'd con­sider my peer who  hasn't seen The Goonies. Right now I kind of feel like one of those National Geo­graphic explor­ers who dis­cov­ered an uncon­tacted tribe from an iso­lated region of South Amer­ica. Say­ing you've never seen The Goonies is kinda like say­ing you've never eaten a Reese's Peanut But­ter Cup.
In my friend's defense, at least they've rec­og­nized the lack of Goonies in their life as a rather seri­ous pop cul­ture blind spot and has sought help from a pro­fes­sional such as myself. As I've men­tioned on the Cult Film Club pod­cast, and many times through­out this blog, The Goonies is one of my favorite movies of all time. In my dream pop cul­ture road trip , I travel to Asto­ria, Ore­gon just to do the truffle-shuffle out­side Mikey's house. "Man…you smell like Phys Ed!" is one of my favorite six-word movie quotes . I try to yell  HEY YOU GUYS!  when­ever an appro­pri­ate oppor­tu­nity arises. And if you par­tic­i­pated in  my recent Goonies poll , you'd know I am Team Mouth. I fuck­ing love The Goonies, is what I'm say­ing. And I am hon­ored to have been asked for  my opin­ion when this per­son is some­one who's own opin­ions I greatly value.
To that end, I am going to make good on my friend's request. I am going to explain exactly why I think  The Goonies is so awe­some, and what's more, I'm going to do it in a way that I know is extremely rel­e­vant to this person's interests.
So here you go, my unini­ti­ated friend. These are the Top 10 rea­sons why I feel you NEED to see this movie:
#10 — Because you're always fight­ing for truth and justice.
So I know you will appre­ci­ate The Goonies' plight. It's about a group of mis­fits who find a centuries-old trea­sure map and go on a wild adven­ture to find the "rich stuff" in order to save their houses from a pair of rich, greedy devel­op­ers who want to turn their neigh­bor­hood into a golf course–and did I men­tion they're chased by a fam­ily of mob­sters along the way?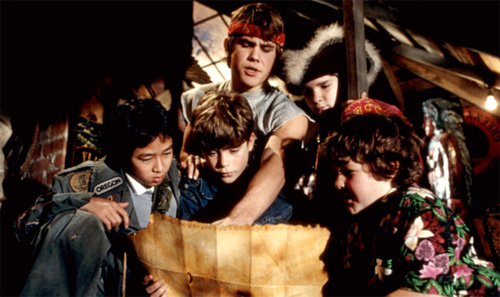 #9 — You will learn how to say use­ful things in Spanish.
Because I know you are a per­son who val­ues edu­ca­tion above all else.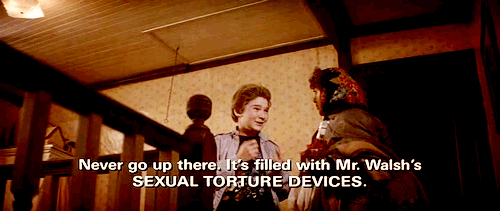 #8 — It's full of things that just don't look safe.
You're always tak­ing the time to warn me about the unfore­seen dan­gers of this world, which I cer­tainly appre­ci­ate. This movie pos­i­tively  oozes  unsafe. So much so that you might even learn some tips yourself.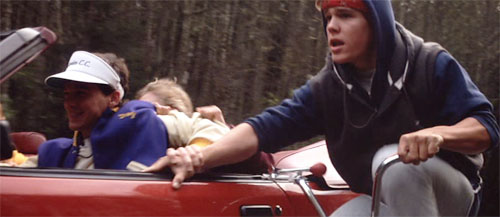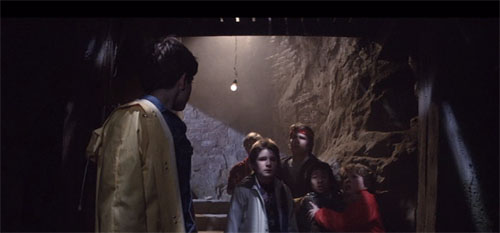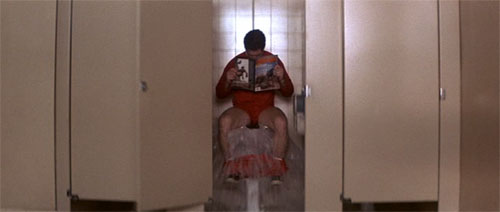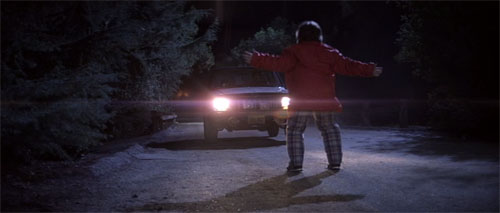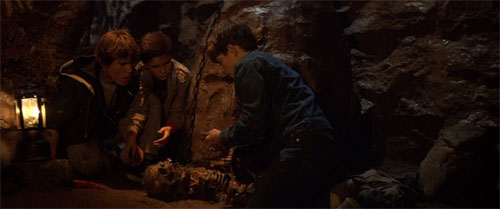 #7 — This catchy-ass Cyndi Lau­per song.
And more impor­tantly, this Cyndi Lau­per video because it has a cameo by ANDRE THE GIANT:
#6 —  These girls.
You will have fun decid­ing which one you like/dislike more.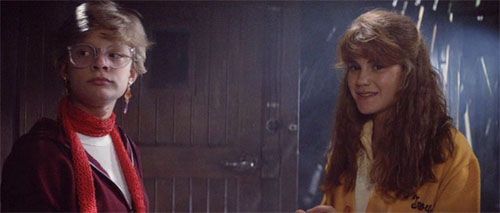 #5 — It's easy to relate to.
Because deep down we are all out­casts, just like The Goonies.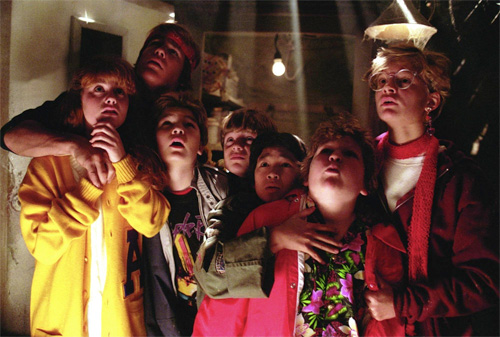 #4 — It's also a super­hero movie.
Well, kind of. Okay, not really. But I assure you this guy is SUPER.
#3 — There's toys!
I don't feel an expla­na­tion is nec­es­sary here.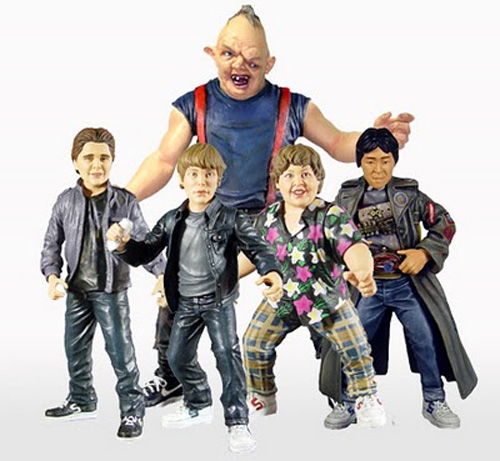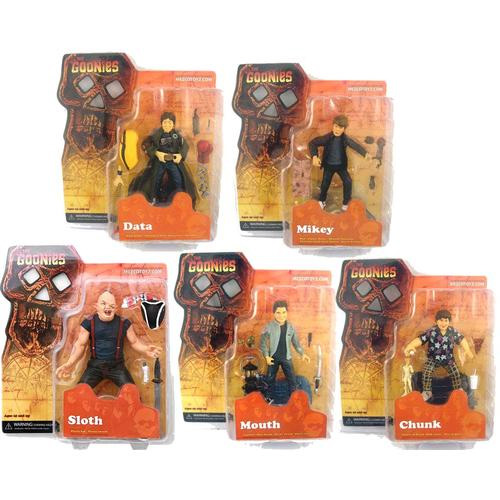 #2 — It's the best non-pirate movie about pirates ever.
Going by the stuff you post on your blog, I know you are a fan of pirates. You owe it to your­self to see this movie if only for the awe­some pirate-y action toward the end.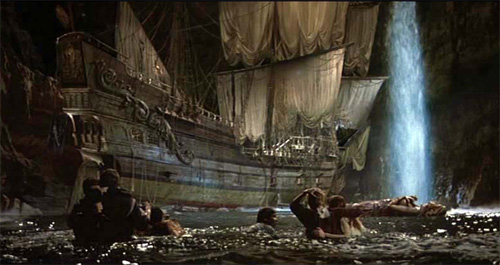 And you just gotta love a pirate named "One-Eyed Willie." You're a perv like me, so I know you'll appre­ci­ate the penis joke.
#1 — The Goonies hate cephalopods, too.
Never for­get who's on your side!
The infa­mous Giant Octo­pus attack only appears in cer­tain tele­vised ver­sions of  The Goonies , but is included on the DVD as a Spe­cial Fea­ture. And hoo boy is it spe­cial! Data (whom you'll rec­og­nize as "the Asian Goonie") defeats it with a moth­er­fuck­ing cas­sette tape that plays 80's music  under­wa­ter . Like I said, SPECIAL.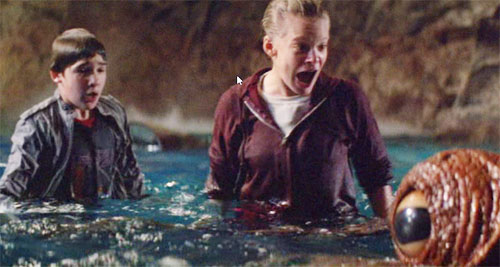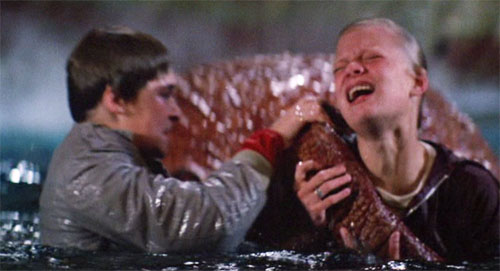 Well there you have it, friend. If none of this con­vinces you The Goonies is awe­some and that you are less cool for not hav­ing seen it, then I have failed as your des­ig­nated 80's movie spirit guide and must now go eat a Baby Ruth to cope with my shame.