If you enjoyed the Rosso Corsa 80's music  dis­cov­ery I posted about a few weeks ago, you're going to love this.  New Retro Wave , or NRW, is yet another newly-forming label and YouTube chan­nel ded­i­cated to 80's revival music. Here's an intro­duc­tion lifted from their Band­camp page:
For many years the music scene has been hun­ger­ing for some­thing that will fill a long­ing void. You have now stum­bled across that sound .…..the sound of the future.……the RetroWave sound. Har­ness­ing the sound of the 80s and bring­ing a mod­ern pres­ence, Retrowave promises to bring back the nos­tal­gic feel and dar­ing musi­cal­ity to what we call music. Turn your speak­ers up and "Live the 80's Dream."
Sold.
Just released in late Decem­ber, the NRW put out  The 80's Dream Com­pi­la­tion Tape , a glo­ri­ously 80s-tastic album com­prised of 13 dif­fer­ent retro wave artists–such as Let Em Riot –who all man­age to re-capture a slice of that dreamy, syn­thy era of 80's music I love so much. And HOLY HOT PINK NEON, just look at this album art!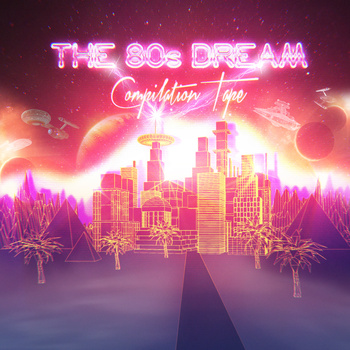 The entirety of the album can be heard for free on Band­camp, and is avail­able as a "Name Your Price" down­load, avail­able in MP3 or FLAC. Def­i­nitely worth what­ever you're will­ing to pay.
[via The Curi­ous Brain ]