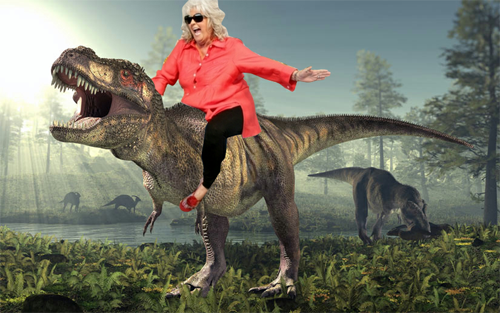 I have a new favorite web­site and it is called Paula Deen Rid­ing Things . Guess what you can expect to find there?
Really? Nobody wants to guess?
…Ok, I'll just tell you. It's pic­tures of Paula Deen…riding things. Like T-Rexes!
And the best part is you can make your own with this handy tem­plate .
Here's my masterpiece: