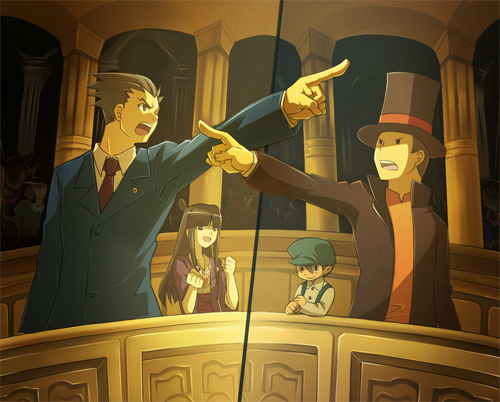 In case you're won­der­ing, that head­line was directed at Cap­com , on the off-chance they're mon­i­tor­ing social media men­tions as a means to gauge inter­est in local­iz­ing Pro­fes­sor Lay­ton vs. Ace Attor­ney .
The last time gamers heard news about the upcom­ing Phoenix Wright/Professor Lay­ton crossover was way back in 2011. Despite the long silence, Ace Attor­ney cre­ator Shuu Takumi has said that the devel­op­ment process of the upcom­ing 3DS adven­ture game Pro­fes­sor Lay­ton vs. Ace Attor­ney was still going fine and, in fact, was near­ing its end.

Accord­ing to a Famitsu inter­view (viaAn­dri­asang) fea­tur­ing Takumi and Ace Attor­ney movie direc­tor Takashi Miike, Takumi said that his life is totally focused on com­plet­ing the game. "The pro­duc­tion of Pro­fes­sor Lay­ton vs. Ace Attor­ney is at its cli­max. While I still can­not say much, [the game devel­op­ment] is pro­gress­ing well, so please wait a bit more."

[via GameSpot ]
OBJECTION! It's great that the game is near­ing com­ple­tion and all, but we've still heard noth­ing about an Eng­lish lan­guage release.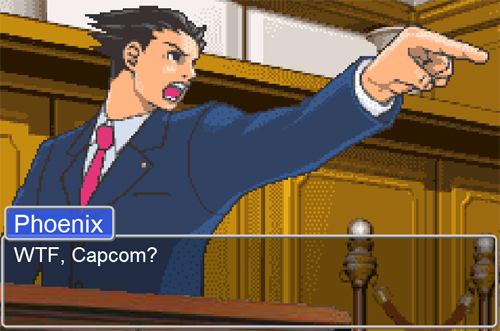 Your move, Capcom.