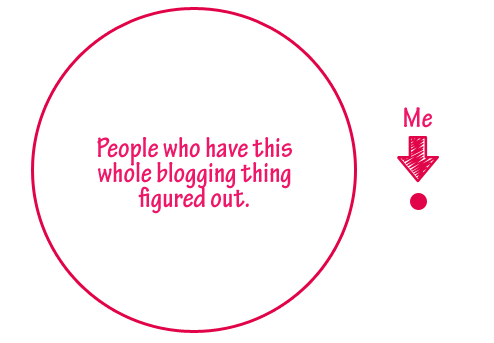 The League is mix­ing things up yet again this week with a topic that steps out­side our reg­u­larly sched­uled pop cul­ture pro­gram­ming. Go grab your­self a snack or something–I sug­gest these –and set­tle in, because this is going to be a long post.
Write a "State of the Site" for your web site. How's it going? What excit­ing things have hap­pened this past year?  Where do you want your site to be in a year's time? 
I found this topic to be more than a lit­tle chal­leng­ing. This web­site  is me, so quite a bit of my per­son­al­ity and per­sonal his­tory is inter­twined with the state of ShezCrafti.com, and it's never easy to write about your­self. Also, I don't really have any grandiose plans, ambi­tions, or visions of world dom­i­na­tion for ShezCrafti and there­fore it's dif­fi­cult for me to look at my site from the per­spec­tive of whether or not it's a suc­cess. Hell, I don't even run any ads here.
As a per­sonal blog, ShezCrafti is sim­ply a place for me to geek out about what­ever it is I hap­pen to be geek­ing out over on any given day–usually that's video games, ter­ri­ble movies, TV shows, comics, music, 80's & 90's pop cul­ture, and yeah, Teenage Mutant Ninja Tur­tles. I use this site as a way to col­lect, share and orga­nize all the geeky/stupid/random things I care about as well as a means to "offi­cially" put new things I'm excited about on my radar. Occa­sion­ally I'll have a coher­ent thought, humor­ous anec­dote,  or some­thing insight­ful to say about what­ever it is that I'm shar­ing and the words I write will res­onate with a ran­dom vis­i­tor and they'll go out of their way to leave me a com­ment. I like it when that hap­pens. But as far as suc­cess met­rics go, you could say I've set the bar pretty low.
But before I get into what I've been up to lately and how this past year has gone, I'd like to take some time to reflect back on the his­tory of this site and how it came to be–for posterity's sake, as well as your poten­tial amusement.
Please, please, a moment to reflect.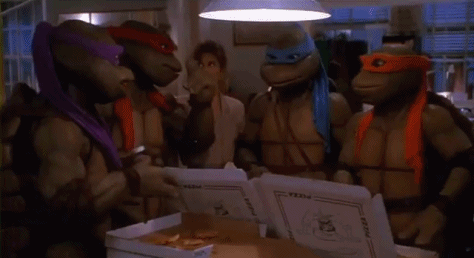 Cre­ation: The Late '90s
The mythol­ogy of ShezCrafti's ori­gin is one that is deeply rich and steeped in lore.
Pic­ture it. AOL. 1998.  That was the year before I grad­u­ated high school, and a time when Amer­ica Online was the nation's pri­mary means of access­ing the inter­net. It was also the year the Beastie Boys dropped their bomb-ass album Hello Nasty!  on us which I used to lis­ten to non-stop and it con­tributed heav­ily to the defin­i­tive sound­track to my senior year .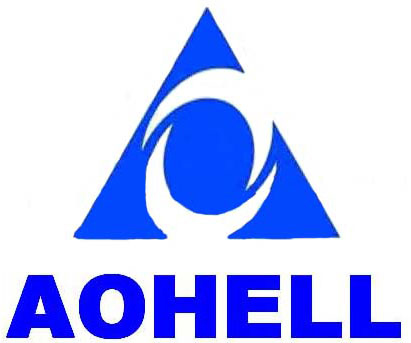 As I men­tion on my About page because I do get asked rather fre­quently what this name means, I was once very obsessed with the Beastie Boys. "She's Crafty" is my favorite song by them, so that's what I chose for the all-important, personality-defining AOL screen name that would become leg­endary among the 312 priv­i­leged peo­ple on my Buddy List.
And then: TRAGEDY STRUCK. "She­sCrafty" was already taken–by some­one whom I sus­pect is a much less cool and deserv­ing individual–and so I had to spell it retard­edly, and thus ShezCrafti was born. That's my legacy, folks. And as Howie from Under­Scoop­Fire once told me, I own it.
Late Antiq­uity: 2001 — 2004 (ish)
You may be sur­prised to learn that ShezCrafti.com actu­ally began life some­time back in 2001 as ShezCrafti.net, a crappy, self-centric per­sonal home­page I was host­ing on Yahoo Geoc­i­ties (lol!) as a way to keep in touch with friends, write blog posts about things prob­a­bly only 5 other peo­ple in the uni­verse cared about, and col­lect all the stu­pid, ran­dom crap I had stum­bled upon on the inter­net; you know, clas­sic time-wasters like All Your Base and the  Ham­ster Dance. The con­cept of "blog­ging" wasn't nearly as pop­u­lar back then as it is today, and blogs were gen­er­ally asso­ci­ated with Live­Jour­nal and sim­i­lar sites.  This was back before social net­work­ing had offi­cially become "a thing," before MySpace and Face­book existed, before Twit­ter, before "the cloud", even before Word­Press which is the plat­form mak­ing it pos­si­ble for you to read these very words.
Dur­ing my col­lege years, the orig­i­nal ShezCrafti site was some­thing of a weird cre­ative out­let, as well as a way for me to prac­tice HTML and learn CSS. But mostly it was an excuse to dick around on the inter­net while pre­tend­ing like I was doing some­thing impor­tant or some­thing that any­one out­side of my close cir­cle of friends gave two shits about.
Through the mir­a­cle of The Way­back Machine, I was able to cob­ble together this screen­shot for you: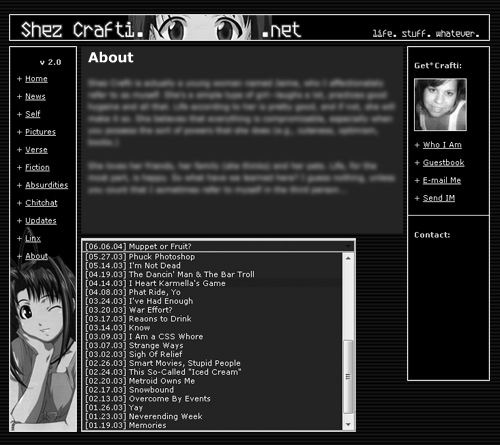 As you can see, I was going through my cru­cial anime phase and evi­dently I pre­ferred a mono­chro­matic color scheme. "Life. Stuff. What­ever." I was  deep . I've cho­sen to blur out some of the stu­pid things I wrote because read­ing it ten years later just makes me want to gag. (It's also a sober­ing reminder that the things you put on the inter­net have a ten­dency to live for­ever.) I have no idea who I was or what I was think­ing when I wrote or shared most of this stuff, and my life today resem­bles noth­ing of that girl's. Hilar­i­ously, though, I also dis­cov­ered that my old Guest­book (remem­ber those things?) is STILL func­tional . That was worth look­ing up my 21-year-old inter­net self for.
The Dark Ages: 2004 — 2007 (ish)
Dur­ing this period I wasn't very active online, if at all. For two years the role of ShezCrafti was played by an unhap­pily mar­ried woman whose career was in flux and didn't have much to offer cre­atively. This was also around the time she became addicted to World of War­craft and as is typ­i­cal of most WoW addicts, the pro­duc­tiv­ity lev­els for most other aspects of her life reached an all-time low. I com­pletely let ShezCrafti.net go and even­tu­ally Yahoo took it down. The *crick­ets* were deafening.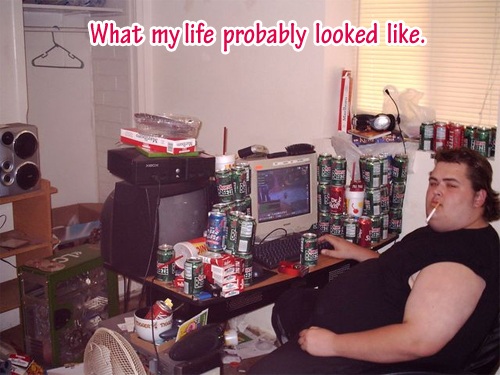 The Renais­sance: 2008 — 2011 (ish)
After going through a divorce, land­ing an awe­some new job, and liv­ing on my own for the first time, I began to get back in touch with myself and sort of re-discover all the things I was once inter­ested in that I had been miss­ing. My cre­ative muse returned and I started doing free­lance web design & devel­op­ment work on the side not because I needed to, but because it was some­thing I'm gen­uinely inter­ested in. After build­ing sev­eral sites and Word­Press blogs for other peo­ple, I thought, hey, why not do this for myself? I had got­ten the itch to start doing some­thing cre­ative again, but I wasn't sure what. I was inspired by pop cul­ture sites like X-Entertainment and The Surf­ing Pizza , but I didn't nec­es­sar­ily want or have the moti­va­tion to write a col­lec­tion of lengthy, nos­tal­gic per­sonal essays, as much as I enjoyed read­ing theirs. I also wanted to write about video games in some capac­ity, since I am a gamer and do play them quite a bit and make an effort to keep up with all the lat­est gam­ing news. I just knew I wanted to do some­thing,  anything.
And so it was that I launched ShezCrafti.com in Novem­ber of 2008, not really know­ing what the hell I was doing or what I was get­ting myself into.  This was my first post.  In it, I attempt to explain why I started this site and what read­ers could expect from me, not that I had any idea what that would be at the time this was writ­ten. There's also a great pic­ture of 5-year-old me pet­ting a goat. (Yeah, I don't know either.)
Today
Although this web­site in its cur­rent form has been around since 2008, it wasn't until February/March of this year that I began blog­ging with any sort of reg­u­lar­ity. After get­ting a third notice that my domain was up for renewal, I made it a New Year's res­o­lu­tion of mine to get back in the habit of post­ing reg­u­larly with the goal of trans­form­ing this site into some­thing that was valu­able  to me;  oth­er­wise I didn't see the point of keep­ing it around. That's when I switched gears and estab­lished the fol­low­ing "rules" for ShezCrafti:
Write only about the things I gen­uinely care about and feel like writ­ing about. No other oblig­a­tions need apply.
Not every post has to be a mas­ter­piece or even well-written, though I do try. This saves me from get­ting too hung up on the impos­si­bly high stan­dards I some­times set for myself. (Believe it or not, I do have stan­dards some­times, you guys.)
Above all, I have to be hav­ing fun.
So far these rules seem to be work­ing out, and it's been very free­ing to aban­don for­mal­i­ties and sim­ply blog for myself and not worry too much about what any­one else thinks. Fol­low­ing this path has led me to meet­ing some awe­some new inter­net friends and other blog­gers with whom I have a lot in com­mon, even if there's thou­sands of phys­i­cal miles between us.
The biggest step for­ward for ShezCrafti, how­ever, was join­ing The League of Extra­or­di­nary Blog­gers back in June, which is headed up by the super awe­some Brian of Cool and Col­lected . I had stum­bled upon a cou­ple of League-related posts over at Branded In The 80s and Flash­lights Are Some­thing To Eat and knew right away I wanted to be a part of this crazy crew. I mean  how could I NOT want to par­tic­i­pate in group blog­ging top­ics like "When I Was 12″, "Kurt Rus­sell is Awe­some" and "Why 1984 is Pos­si­bly the Great­est Year in Pop Cul­ture His­tory"? I don't mean to brag, but I'm an expert on those topics.
Since join­ing The League I've met and con­nected with even more amaz­ing blog­gers, and have even come out of my shell a lit­tle bit to par­tic­i­pate in a few pod­casts, write guest posts, and in gen­eral join in all the geeky pop cul­ture cama­raderie that seems to sur­round The League. I look for­ward every day to read­ing and com­ment­ing on all of the great things they post. I orig­i­nally planned to give a shout-out to a few of my favorite fel­low Lea­guers in this para­graph, but as I started mak­ing the list it quickly spi­raled out of con­trol. There's just too many awe­some sites and peo­ple in The League, and there's no way I could give them the indi­vid­ual level of praise and atten­tion they deserve, so I'll just leave this here as it applies to all of you:
The Future
I have no idea where ShezCrafti will be even in a year's time, and I won't pre­tend like I have lofty goals or ambi­tions for this site beyond just hav­ing a nerdy cor­ner of the inter­net to call home and con­nect­ing with like-minded blog­gers.  And for right now, I'm 100% OK with that.
What state are you in?
Won­der­ing what this is all about? This week The League was tasked with writ­ing a "State of the Site" address for our web­sites. Here's what some of my fel­low Lea­guers had to say: