Via Scoop.it — Adven­ture Games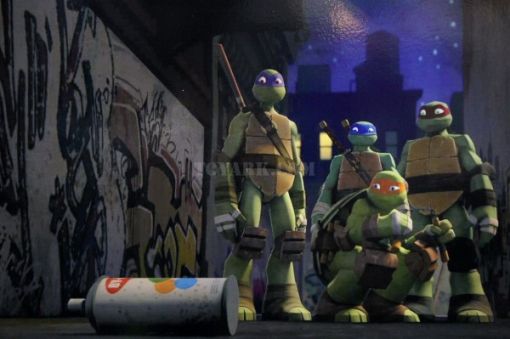 We've known for a while that Nick was plan­ning a new ani­mated Teenage Mutant Ninja Tur­tles show for 2012, but today we finally get some screenshots!
Some stills of the new TMNT CGI car­toon have turned up on the Toyark. Though some designs of the show were revealed at last week's Toy­fair, this is really our first look at other char­ac­ters' actual appear­ance on the show.   The show which will pre­miere on Nick­elodeon, still has no clear release date other than it'll be show­ing up some­time in 2012. A sneak pre­view has been con­firmed be shown some­time after the Kid's Choice Awards on March 31, 2012.
Click the link above to check out the full set.
Update:  The new  Teenage Mutant Ninja Tur­tles  show will pre­miere Sat­ur­day, Sep­tem­ber 29th at 11:00 AM in a spe­cial 2-episode pre­miere on Nickelodeon.