Unless you're one of those lucky bas­tards who got to see it early, most of us are just dick­ing around on the inter­net and star­ing at the clock today as we count down the hours and min­utes until The Dark Knight Rises,  which opens tonight at midnight.
My offi­cial stance on spoilers: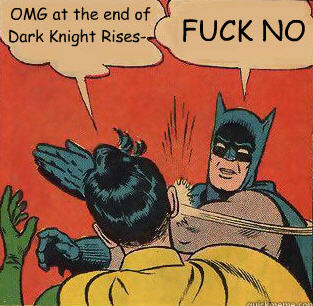 How I feel right now:
On my way to the the­ater tonight: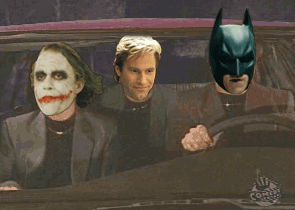 How I hope I'll feel after see­ing The Dark Knight Rises :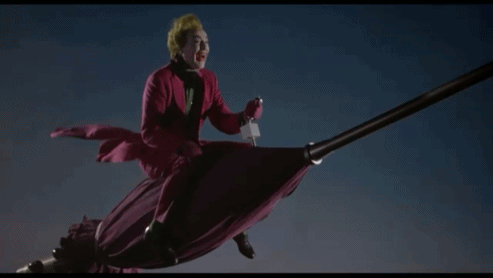 Um…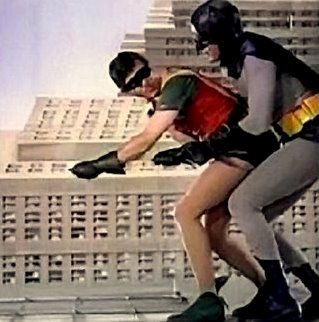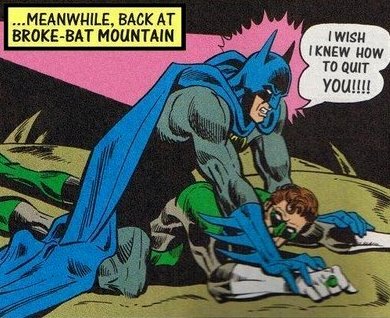 You will never be this awesome.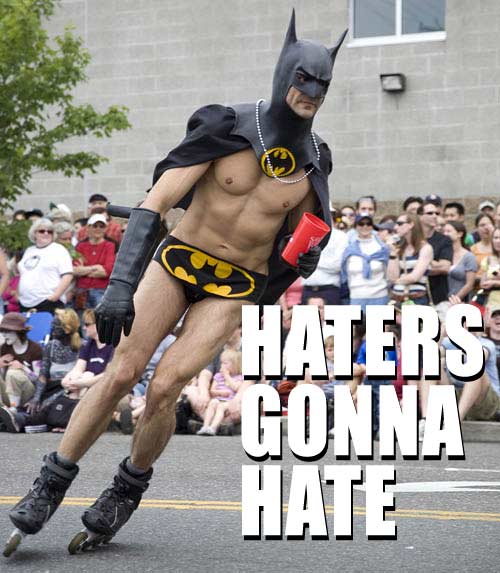 Still wait­ing for my Bat­man to come save me.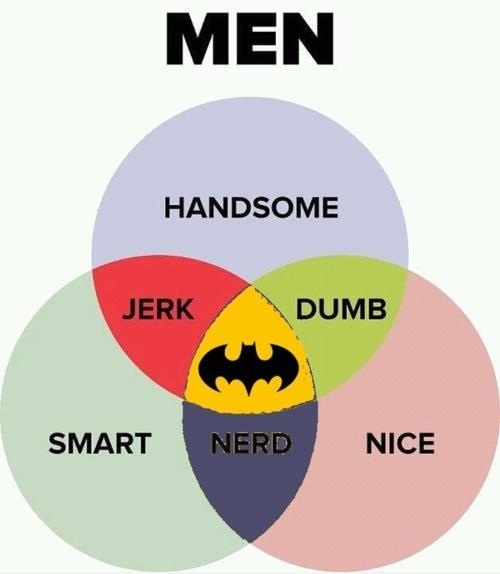 #ForeverAlone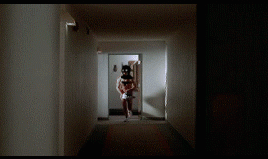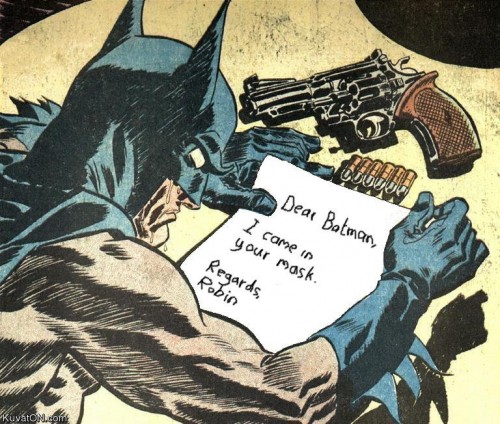 What it looks like when Robin comes: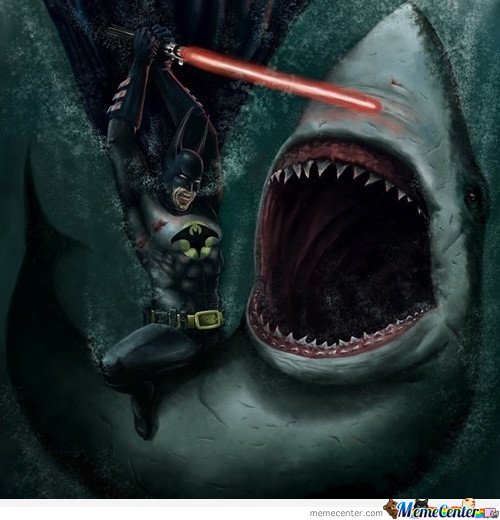 FUCK YOU, SHARK!
AND FUCK CHOCOLATE, TOO!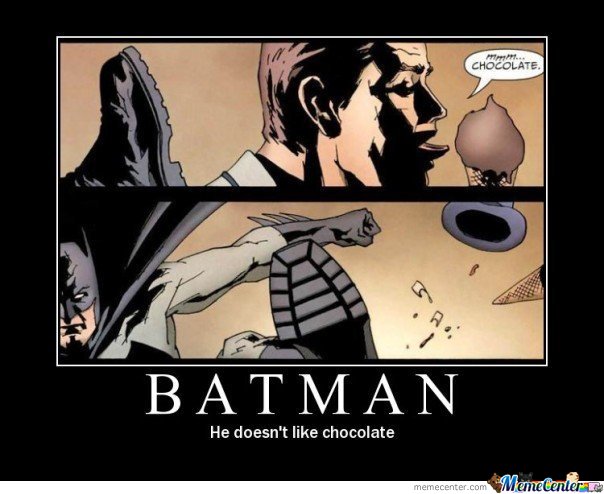 How Chris Nolan feels about your opinions.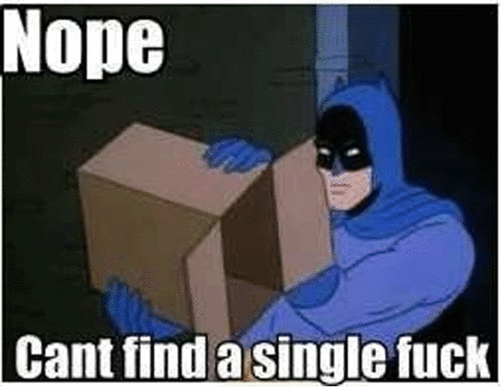 Good life advice.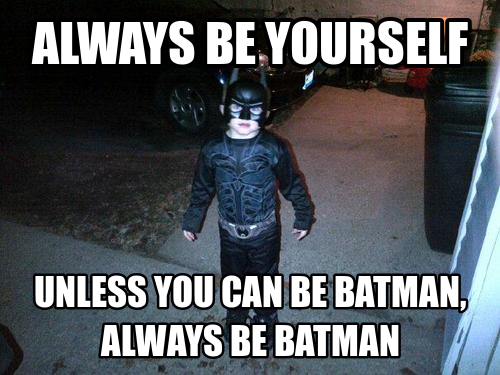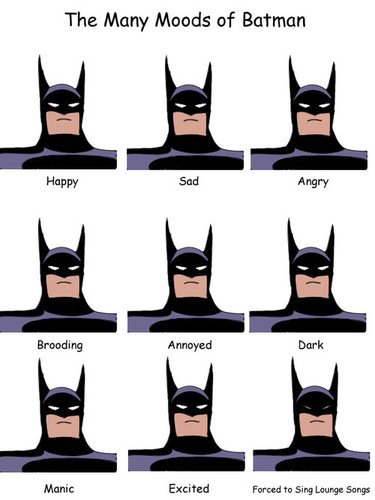 In ten years: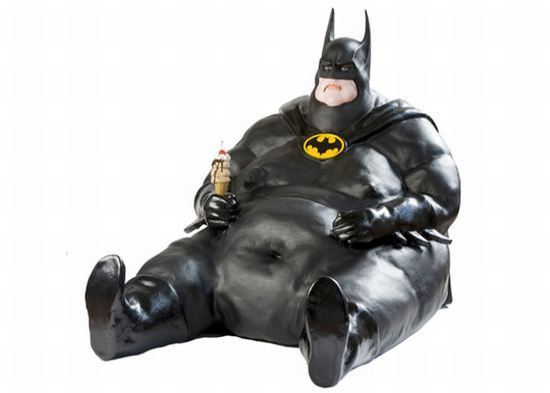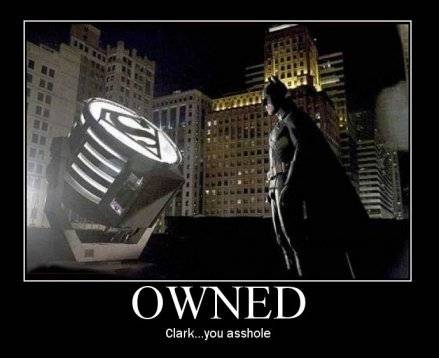 This scene will, regret­tably, not be in The Dark Knight Rises .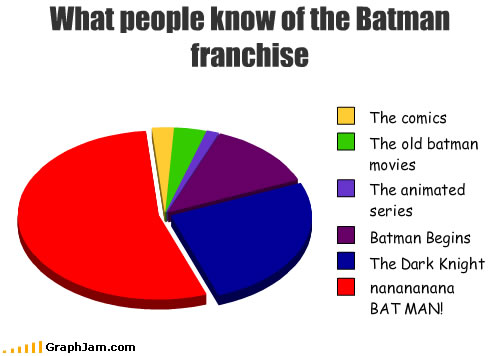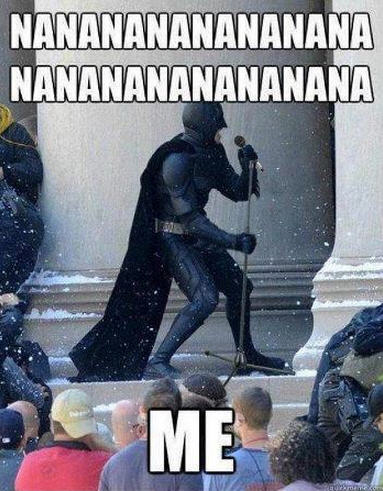 I hate it when that happens.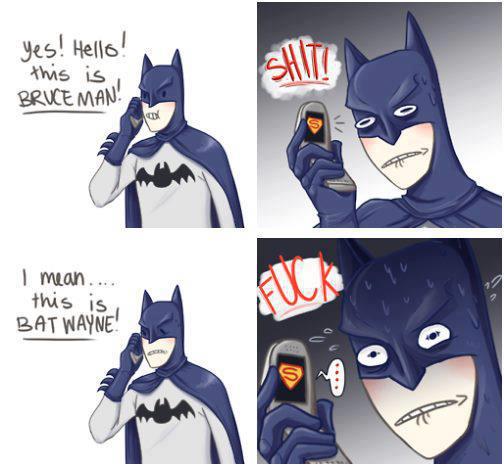 Because cats.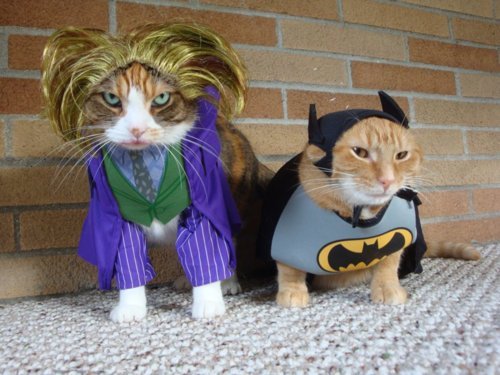 Okay, I lied. There is one spoiler.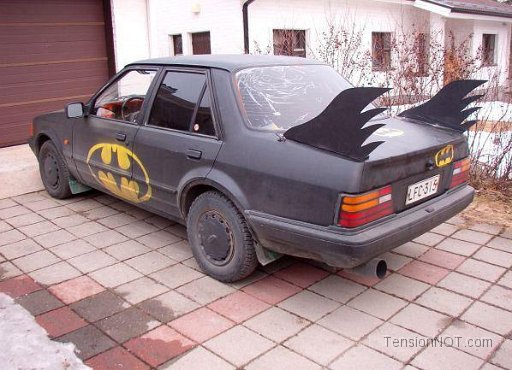 And last but ESPECIALLY least…