I say "ish" because a firm release date for upcoming indie point-and-click adventure horror game The Cat Lady hasn't been set, but developer Harvester Games hopes to release the game by Halloween. We seem to be in the midst of a surge of creepy, indie horror games like Slender and Anna; The Cat Lady looks like it has a lot of potential.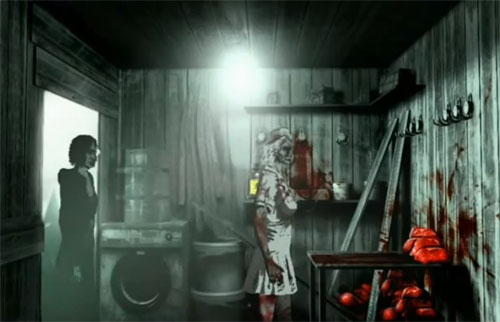 Susan Ashworth, known in her neighbourhood as the crazy Cat Lady, is a lonely 40-year old on the verge of suicide. She has no family, no friends and no hope for a better future.
One day she discovers that five strangers will come along and change everything… But those five, "The Parasites", are also the most ruthless, deranged and cold-blooded bunch of psychopaths the city has ever known. They will stop at nothing to hurt Susan.
Unless, she hurts them first…
A playable demo of the game is now available, and here's a teaser featuring a few minutes of gameplay:
httpv://www.youtube.com/watch?v=lOoHFtKT57g
JESUS CHRIST WHAT IS THAT THING??
[via IndieGames.com]