Some years just plain suck for video games; when there's hardly any inter­est­ing new titles to look for­ward to, and the hype sur­round­ing big releases turns out to be more excit­ing than the actual game.  2011 is not going to be one of those years .
At the begin­ning of every year, I like to make a list of all the upcom­ing games I want to play and HOLY SHIT  this year is going to be awe­some (not to men­tion expen­sive).  Here's what I'm look­ing for­ward to the most (as in, I will go out of my way to get these games on release day), in order of release date:
Dragon Age 
II
Release Date: March 8, 2011
Platform(s): PC, PlaySta­tion 3, Xbox 360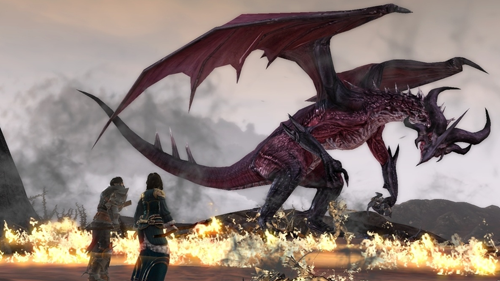 Set in the same world of Thedas, this sequel to Dragon Age: Ori­gins takes place in a dif­fer­ent region of the map called the Free Marches.  Play­ers take on the role of Hawke, a sur­vivor of the Blight and Cham­pion of Kirk­wall who rises to power through­out the game, which spans a decade.  One really inter­est­ing fea­ture is that the player can import data from Dragon Age: Ori­gins which will reflect choices that the player made in the orig­i­nal game.  One of the major things play­ers com­plained about in Ori­gins were the graph­ics.  So far, screen­shots have promised to be a major improvement.
Black Mir­ror 3: Final Fear
Release Date: April 12, 2011
Platform(s): PC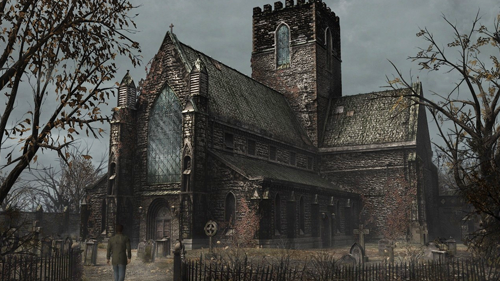 The third and final chap­ter of the The Black Mir­ror point-and-click adven­ture hor­ror series for PC picks up where the sec­ond game ends. Play­ers return as pro­tag­o­nist Dar­ren Michaels, who is haunted by the generations-old curse that runs through his bloodline.
Red Johnson's Chronicles
Release Date: TBA, Spring 2011
Platform(s): PlaySta­tion 3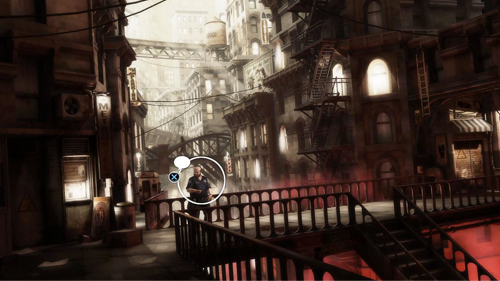 This PS3 exclu­sive promises to be a cross between the CSI and P rofes­sor Lay­ton titles in terms of game­play, with beau­ti­ful, styl­is­tic graph­ics that take full advan­tage of the PS3 hard­ware. You play as Red, a pri­vate eye inves­ti­gat­ing a high pro­file mur­der in a gritty, urban set­ting akin to New York City. This may turn out to be the most adventure-ish adven­ture game yet for PS3!
Por­tal 2
Release Date: April 18, 2011
Platform(s): PC, PlaySta­tion 3, Xbox 360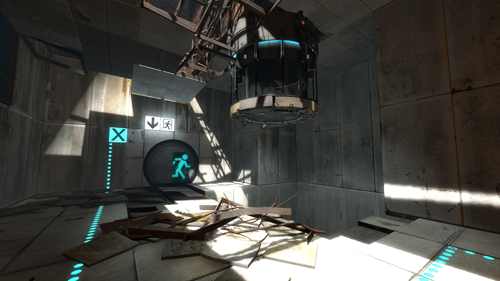 Por­tal was the sur­prise hit of 2007, and fans of the orig­i­nal game have been clam­or­ing for a sequel ever since.  In Por­tal 2, play­ers return to the Aper­ture Sci­ence facil­ity to find it dilap­i­dated and will again face rig­or­ous phys­i­cal tests as we help to rebuild.  We can expect the same inno­v­a­tive style of physics-based puz­zle game­play that made the orig­i­nal so great.
L.A. Noire
Release Date: May 17, 2011
Platform(s): PlaySta­tion 3, Xbox 360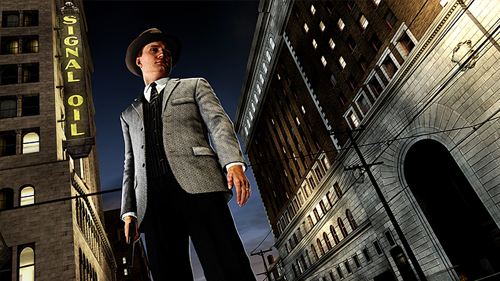 Set in a very real­is­tic 1947 Los Ange­les cre­ated as a visual homage to 1940s noir films, L.A. Noire will have play­ers solv­ing mur­der mys­ter­ies in an open-ended, sand­box style envi­ron­ment.  Rock­star promises to deliver "a vio­lent crime thriller that blends breath­tak­ing action with true detec­tive work to deliver an unprece­dented inter­ac­tive expe­ri­ence."  If this game turns out to be any­where near as good as Red Dead Redemp­tion , I think we can safely put it in the run­ning for Game of the Year.
ICO

/ Shadow of the Colos­sus

HD

Collection

Release Date: Q1/Q2 2011
Platform(s): PlaySta­tion 3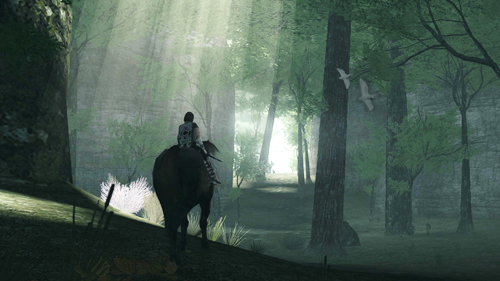 Orig­i­nally released on PlaySta­tion 2, ICO and its spir­i­tual suc­ces­sor Shadow of the Colos­sus are con­sid­ered to be two of the most impor­tant games in terms of artis­tic expres­sion and emo­tional response.  Fans of the orig­i­nals as well as new play­ers who want to expe­ri­ence these jour­neys for the first time will be treated to a high-definition remake for the PS3 that will also sup­port 3D.
The Last Guardian
Release Date: Q4 2011
Platform(s): PlaySta­tion 3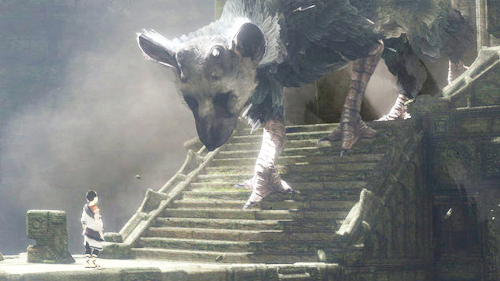 The newest Team ICO title that fans of ICO and Shadow of the Colos­sus are eagerly await­ing, The Last Guardian will share the same styl­is­tic, the­matic, and game­play ele­ments of its predecessors.
Alice: Mad­ness Returns
Release Date: Q4 2011
Platform(s): PC, PlaySta­tion 3, Xbox 360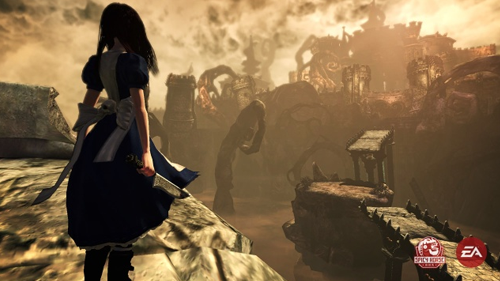 If you were a fan of Amer­i­can McGee's crit­i­cally acclaimed Alice game for PC, no doubt that this upcom­ing sequel—also designed by Amer­i­can McGee—is on your radar.  Tak­ing place 11 years after the events in the first game, Alice relo­cates from Rut­ledge Asy­lum to the care of a psy­chi­a­trist in Lon­don where she con­tin­ues to strug­gle with real­ity, slips back into mad­ness and returns a Won­der­land over­rid­den with evil.
Uncharted 3: Drake's Deception
Release Date: Novem­ber 1, 2011
Platform(s): Playsta­tion 3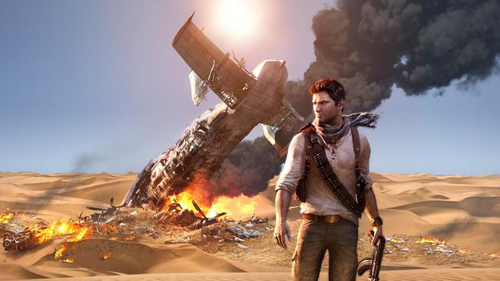 I con­sider Uncharted and its first sequel two of the best games I have ever played—and I have played a lot of games.  I can't even begin to imag­ine how devel­oper Naughty Dog will be able to top itself with this third install­ment.  The game is set pri­mar­ily against the arid, desert back­drop of  the Ara­bian Penin­sula as pro­tag­o­nist Nathan Drake goes in search of the leg­endary lost city, Iram of the Pil­lars.  The story will focus heav­ily on the friend­ship between Drake and his men­tor and fre­quent trav­el­ing com­pan­ion Vic­tor Sullivan.
Elder Scrolls V: Skyrim
Release Date: Novem­ber 11, 2011
Platform(s): PC, PlaySta­tion 3, Xbox 360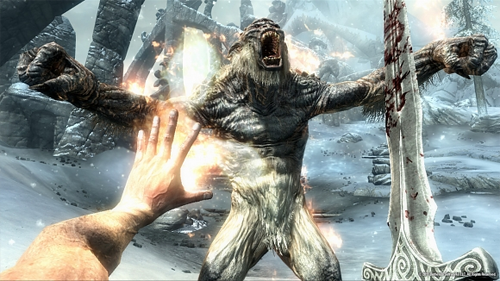 Tak­ing place two-hundred years after the events of Elder Scrolls IV: Obliv­ion (which, btw, if you haven't played it, shame on you),  Skyrim returns play­ers to Tam­riel, which has erupted into civil war. Play­ers take on the role of the last-surviving Dovahkiin (trans­la­tion: "Drag­onborn") to save the world from Alduin, god of destruc­tion.   As in pre­vi­ous Elder Scrolls games, I expect an adven­ture of epic pro­por­tions.  The lat­est issue of Game­In­former has a GORGEOUS 10-page spread pre­view of this game, and it looks absolutely stunning.
I Am Alive
Release Date: TBA, 2011
Platform(s): PC, PlaySta­tion 3, Xbox 360, Nin­tendo Wii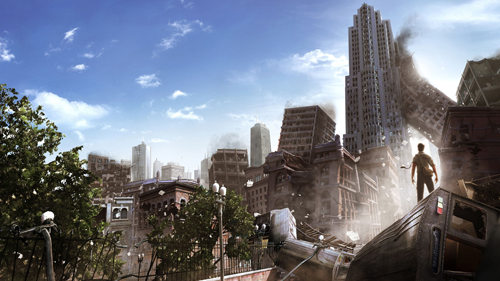 A new, orig­i­nal (read: non-sequel) title that I'm really excited about.  A major earth­quake has destroyed Chicago and sep­a­rated it from the main­land.  Your goal is to sur­vive the apocalyptic-like sur­round­ings by for­ag­ing for food and water, and ward­ing off enemies—other human beings who threaten your own sur­vival.  Oh yeah, and you're also try­ing to find and res­cue your miss­ing girl­friend, too.  The game has been in devel­op­ment since 2005 and suf­fered numer­ous set­backs, but is planned to be released some­time this year.
The Leg­end of Zelda: Sky­ward Sword
Release Date: TBA, 2011
Platform(s): Nin­tendo Wii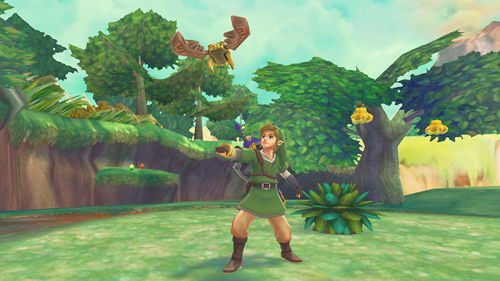 2011 is a pretty piti­ful year for Wii games, with not many new titles on the hori­zon.  But a new Zelda game, typ­i­cally her­alded by Zelda fans like the sec­ond com­ing, could make up for it. (Though I'm keep­ing my expec­ta­tions in check due to the dis­ap­point­ment that was Metroid: Other M .)
Dia­blo 
III
Release Date: TBA, 2011
Platform(s): PC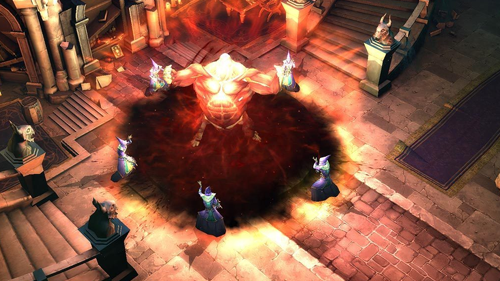 Bliz­zard has yet to announce a release date for its much-anticipated hack & slash sequel, but most fans of Bliz­zard games are accus­tomed to wait­ing. I just hope not for too much longer!
Child of Eden
Release Date: TBA, 2011
Platform(s): PlaySta­tion 3, Xbox 360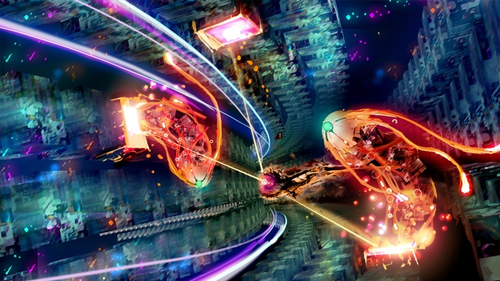 Remem­ber the shoot­ing game Rez ?  (And how amaz­ing it was?)  Devel­oper Tet­suya Mizuguchi, the man who gave us Rez, returns with a new game sim­i­lar in con­cept and game­play.  Like Rez, the game­play will be a har­monic fusion of sound, vision and touch as play­ers rhyth­mi­cally shoot at var­i­ous tar­gets that pro­duce melodic sounds when destroyed.  I can't wait to expe­ri­ence it in glo­ri­ous HD on my 60″ Mitsubishi.
Dead Island
Release Date: TBA, 2011
Platform(s): PC, PlaySta­tion 3, Xbox 360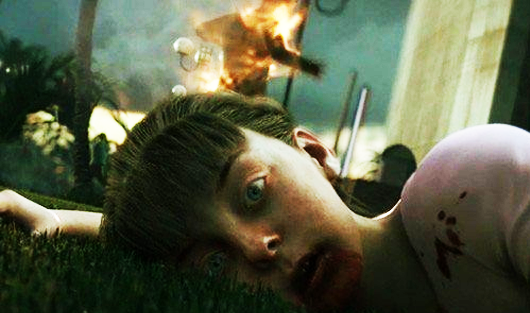 When I first heard about Dead Island —a zom­bie sur­vival hor­ror FPS set on a deserted island—I dis­missed it as just another zom­bie game. But that was before I saw this trailer .
What games are you really look­ing for­ward to this year?