The Addams Fam­ily is a fam­ily that really needs no intro­duc­tion, espe­cially not from some­one who's too young to remem­ber the orig­i­nal TV show and there­fore can­not pos­si­bly pay enough respect, but I'll do my best any­way. I assume you're already famil­iar with The Addams Fam­ily , so I won't waste time talk­ing about all the rea­sons why they're creepy and they're kooky and instead talk a bit about my intro­duc­tion to them, and why I love the 1991 film directed by Barry Sonnenfeld.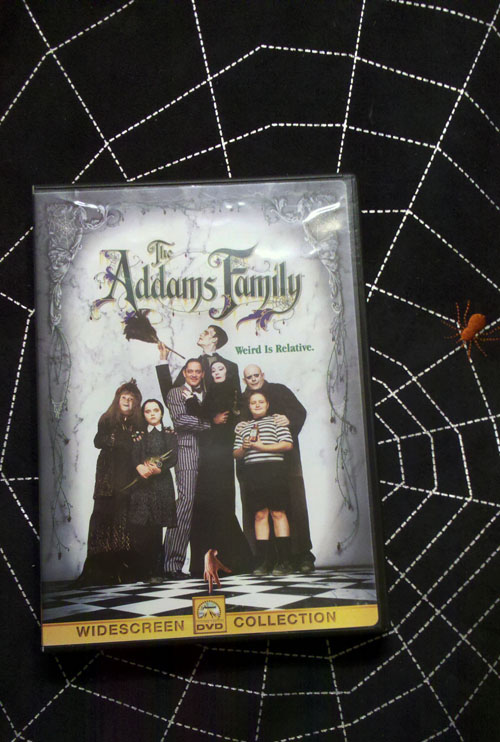 When I was grow­ing, re-runs of The Addams Fam­ily were played on Nick-at-Nite along with re-runs of  The Mun­sters,  which I watched before bed­time or in between other shows. If you had asked me back then which of the two shows was my favorite, I would have said The Mun­sters, but that would have only been because I was too young to appre­ci­ate the sub­tleties of the Addams' humor, and the Mun­sters' slap­stick style of com­edy was eas­ier to under­stand. It wasn't until this movie came out that I sort of redis­cov­ered The Addams Fam­ily and com­pletely changed my opinion–because, you know, opin­ions about which macabre 60s-era TV fam­ily is bet­ter are impor­tant to have and stuff.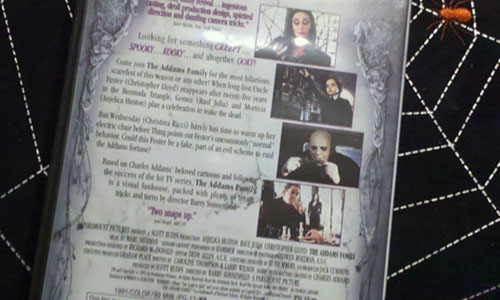 The 90s were filled with goofy movie adap­ta­tions of old TV shows that dis­place the char­ac­ters into mod­ern times, but I'd ven­ture to say  The Addams Fam­ily  did it best. Every per­for­mance in this movie is a joy to watch, both adults and kids–I'm hard-pressed to pick a favorite char­ac­ter (but if you held a gun to my head, I'd choose Wednes­day). I love Angel­ica Houston's deadly seri­ous take on Mor­ti­cia, Christo­pher Lloyd's hyper­ac­tive Uncle Fes­ter, and of course the late great Raul Julia as Gomez Addams–particularly when he gets all depressed and goes through his Sally Jesse Raphael phase. The kids too did a phe­nom­e­nal job with their roles, and this is the movie that made me a Christina Ricci fan. Even the back­ground char­ac­ters like Lurch and Grand­mama are scene-stealers. But most of all, I love the scenery and over­all look and feel of this movie. The atten­tion to detail is incred­i­ble, and just catch­ing a glimpse of the Addams fam­ily house with its cob­webbed cor­ri­dors, secret pas­sages, and booby traps never fails to put me in the Hal­loween spirit.
Sweet obliv­ion, open your arms!
My favorite scene.
BONUS

Clip: The Addams are Too Legit

Oh how I miss the days when every kid's movie had a hit rap song to go along with it.
Spooky Screenshots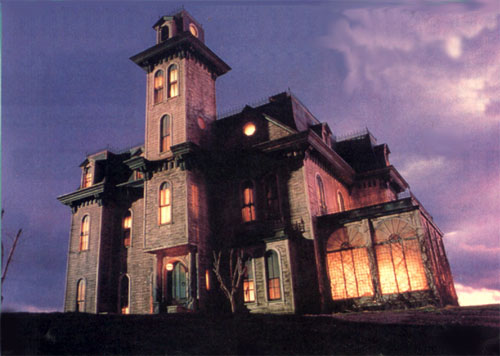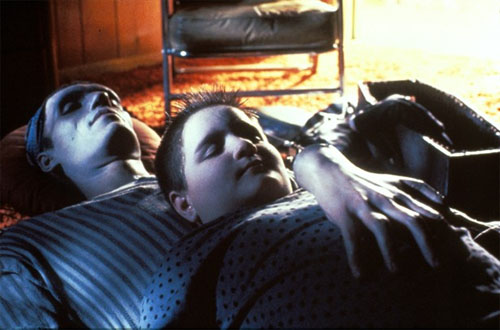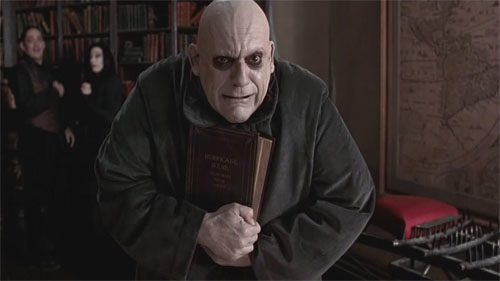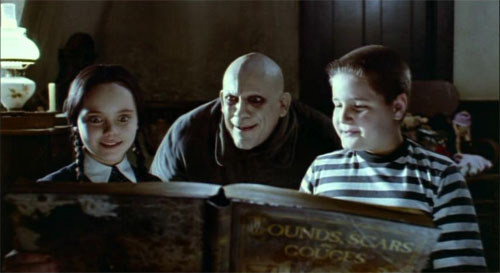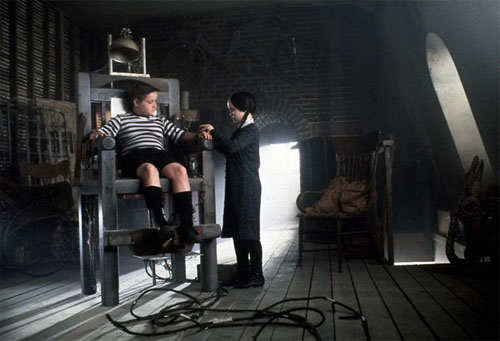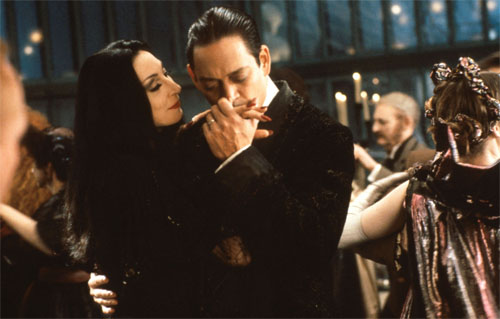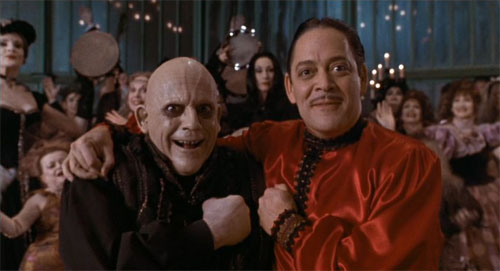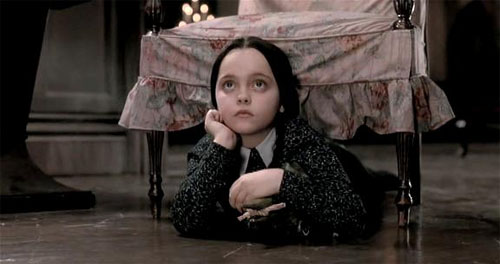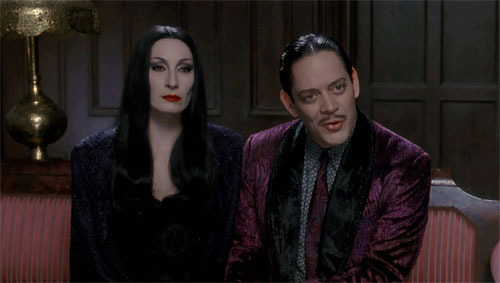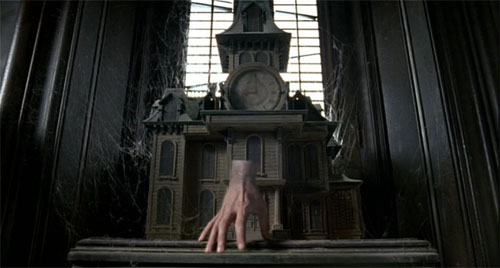 What is 31 DVDs of Halloween?
As a spe­cial fea­ture for the Hal­loween Count­down, I'm show­cas­ing 31 Hal­loween DVDs from my per­sonal col­lec­tion. I have a lot of Halloween-related and hor­ror DVDs in gen­eral, but for this year's count­down I'm only going to focus on my absolute favorites–the ones I con­sider 100% essen­tial for my enjoy­ment of the holiday.