The Craft came out back in 1996, dur­ing my fresh­man year of high school. It is very much a prod­uct of its time–mid-90s, post-grunge, teen hor­ror with a sound­track to match; a style tem­plate for all the weird girls (hi!) to latch onto and feel like we fit in some­where. In my cir­cle of high school friends*, this was prime sleep­over view­ing material.
*Not witches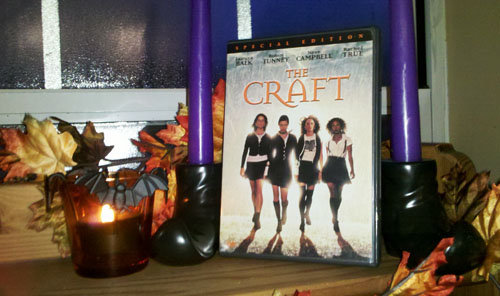 Sarah, a young woman with pow­ers that are just begin­ning to awaken, begins her first day at a new high school where she meets a trio of wannabe witches–what the hell does Neve Camp­bell do nowadays?–that take her under their wing. The girls begin a tight friend­ship that inten­si­fies as they get deeper into mag­ick, cast­ing spells on peo­ple and bend­ing nature to their whims. The trou­ble begins with things get too scary and Sarah wants out…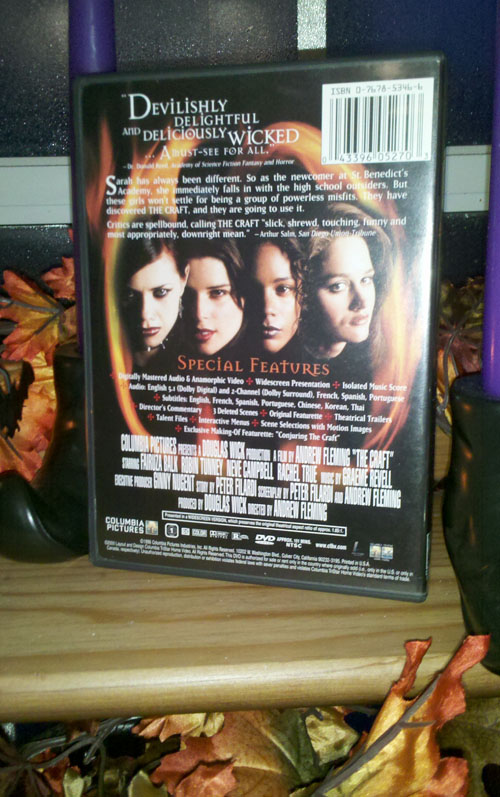 I love watch­ing  The Craft  around Hal­loween. The film has a great fall, back-to-school qual­ity about it, which I really dig, and makes it totally appro­pri­ate for this time of year. There isn't any­thing Halloween-specific in it, but it's got great atmos­phere and it is a movie about witches, after all.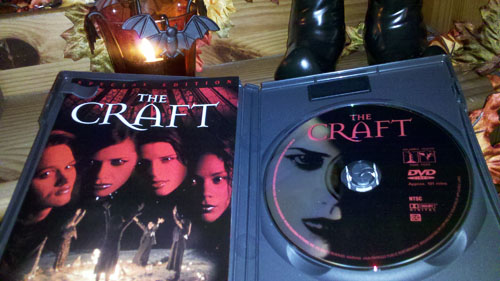 My favorite thing about it, how­ever, is that it stars Fairuza Balk. In my world she's the unof­fi­cial Queen of Hal­loween  and a pretty big girl­crush of mine. It's those eyes, man. Those eyes . She can give you a look that will cur­dle your soul. She's an actress that deserves a lot more credit and I wish she was in more movies.
She's a lot like you…the dan­ger­ous type.
Cheesy mon­tage alert.
Spooky Screencaps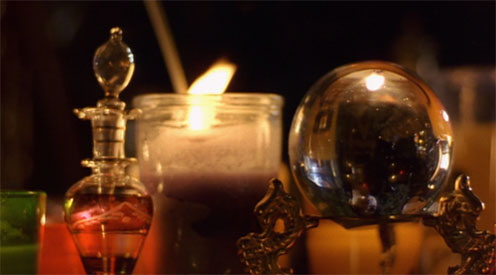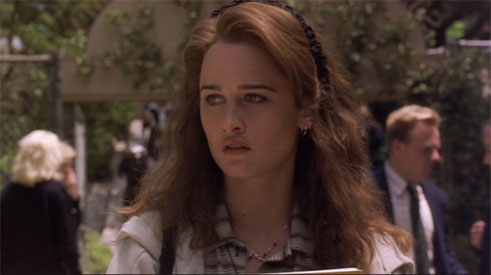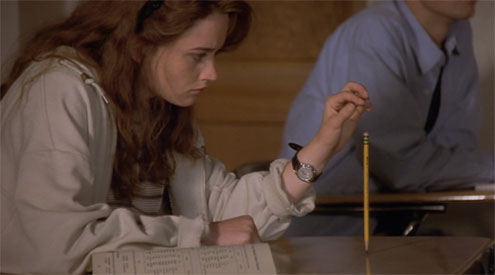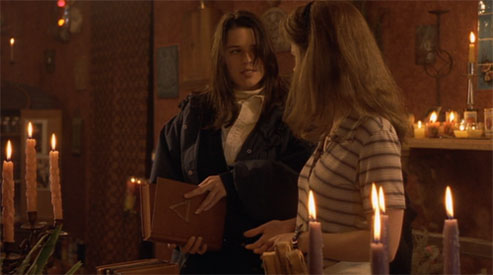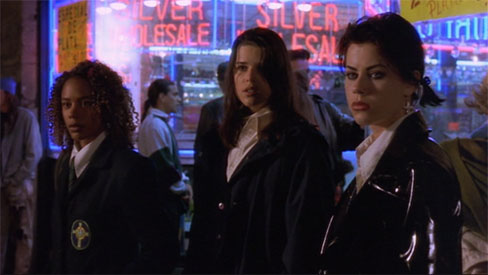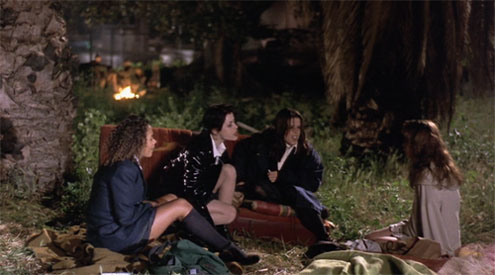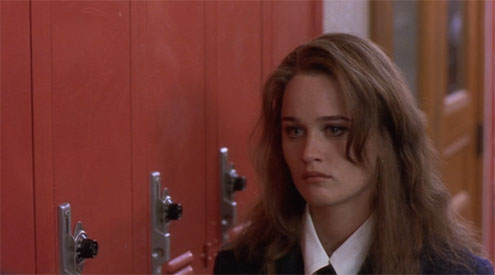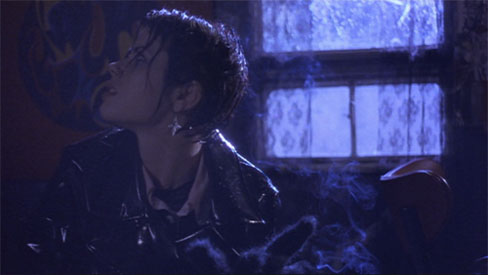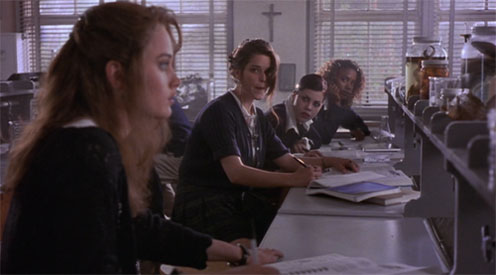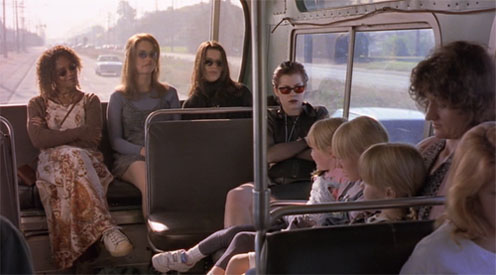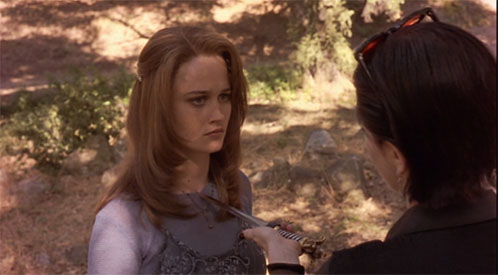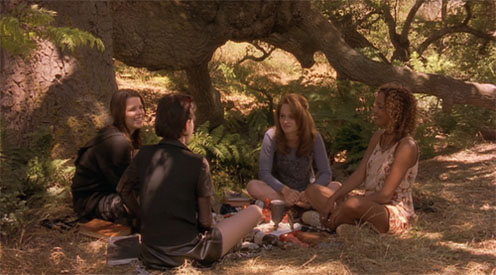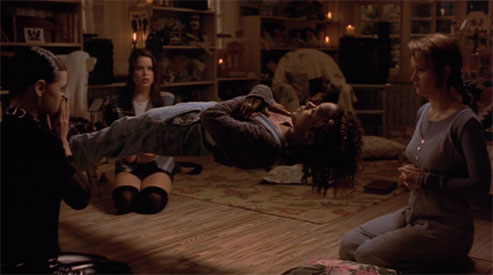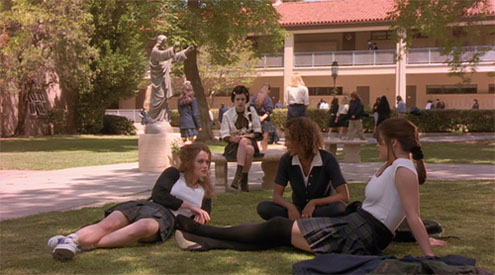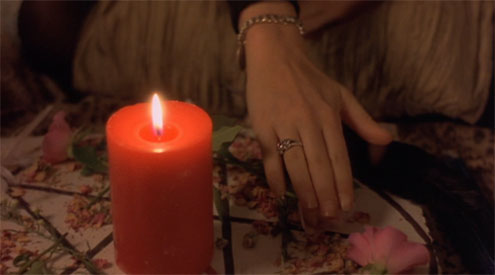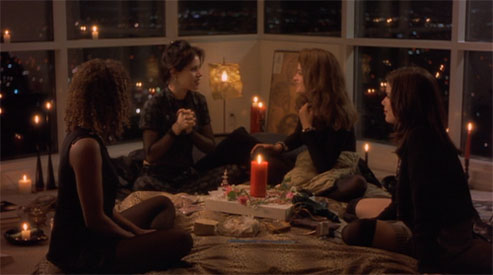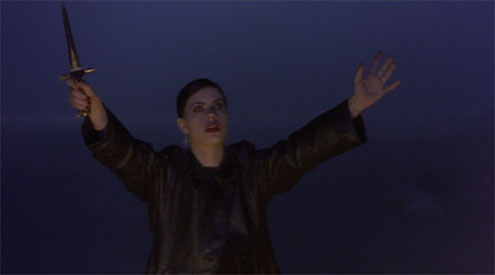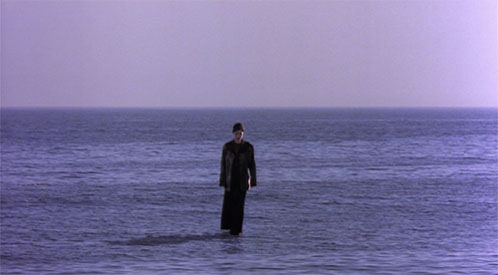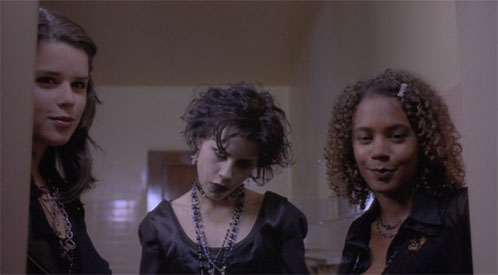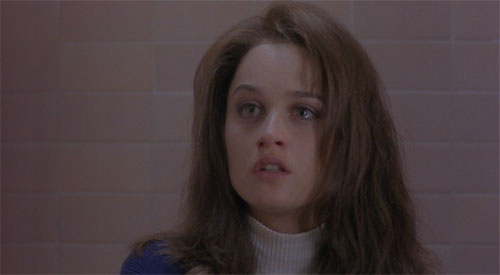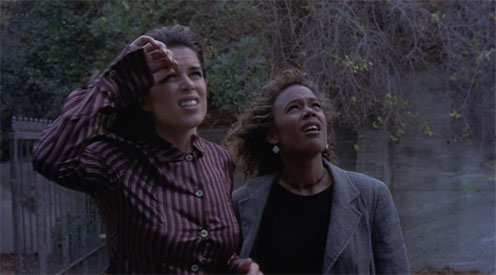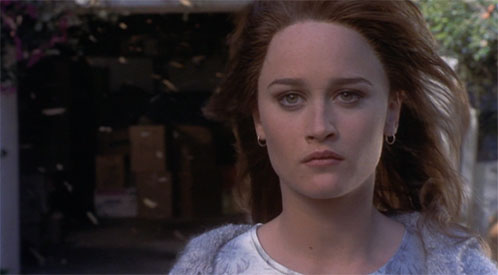 What is 31 DVDs of Halloween?
As a spe­cial fea­ture for the Hal­loween Count­down, I'm show­cas­ing 31 Hal­loween DVDs from my per­sonal col­lec­tion. I have a lot of Halloween-related and hor­ror DVDs in gen­eral, but for this year's count­down I'm only going to focus on my absolute favorites–the ones I con­sider 100% essen­tial for my enjoy­ment of the holiday.