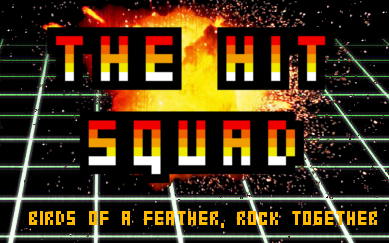 So, a couple of ridiculously attractive guys  (that was for the benefit of my female readers) known creatively as the Super Pixel Bros. are in the process of making the world's first 8-bit feature film called The Hit Squad.
As if that doesn't sound radical enough, The Hit Squad will be a throwback to 1980′s comedy films like Back to the Future, Teen Wolf, Beverly Hills Cop–insert your favorite cheeseball '80s movie here–with "Family Guy style" humor and pixelly Nintendo aesthetics. Basically everything I blog about.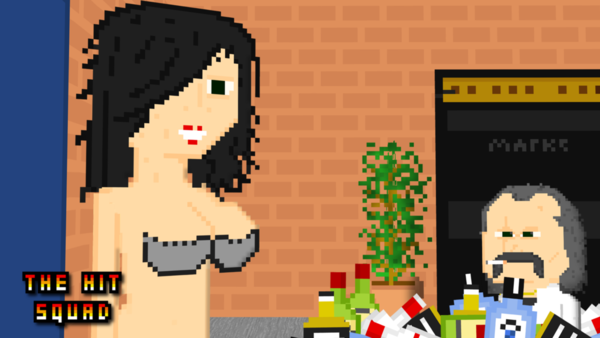 Here's the synopsis, which sounds very Eastbound & Down meets Spinal Tap:
Roddy Stones and his band 'The Hit Squad' were the worlds biggest band in the 80s, now they're in 2012 they have run out of money, dignity and cocaine. They haven't released a hit record in years. The world has moved on and the corporate Scourge Studios are going to buy The Hit Squad's studio unless the band can raise $1 Million within a week.
To fund for the project, Super Pixel Bros. have turned to crowdfunding platform Indiegogo (the hipster version of KickStarter) where they are attempting to raise $25,000 by June 3rd.
Here's creator/director Chris Blundell introducing the project and  lookin' all hot while he grubs for money humbly asking for your generous donations so that filmmaking history can be made:
httpv://www.youtube.com/watch?v=HMH-32BZSb8
Pitching in at the $25 level earns you a digital download of the film, and for $60 you'll get a physical DVD signed by the director and cast, plus a digital soundtrack. For just $5 you'll get a personalized "thank you" video on The Pixel Bros.' website and your name on the film's IMDB page. And if you want to be immortalized as an 8-bit background character in The Hit Squad, it'll set you back $200. But that's a small price to pay for pixellated fame.
I'm a little tapped out right now between the other crowdfunded projects I'm supporting, but sometime within the next 39 days I definitely plan to throw some money at this thing.