If you've never seen the awe­some that is the 1987 film  The Mon­ster Squad  A) I pity you, and B) stop what­ever the hell it is you're doing imme­di­ately and go watch it.
For many of us chil­dren of the 80s,  The Mon­ster Squad  is right up there with  The Goonies.  Some even argue it's bet­ter than  The Goonies,  because, you know, it's got more cussing and sex jokes and stuff, not to men­tion a much cooler fat kid. Pit­ting these too movies against one another is one of those com­mon nerd argu­ments that we love to keep get­ting into over and over again as a means to assert our supe­rior tastes and shoot the shit with like-minded dorks.
Adding to the gen­eral fan fer­vor sur­round­ing this cult film is the fact that The Mon­ster Squad didn't see a DVD release until 2007, and you can bet Wolfman's hairy ass I pre-ordered the shit out of it (if it's pos­si­ble for one to pre-order "the shit" out of something).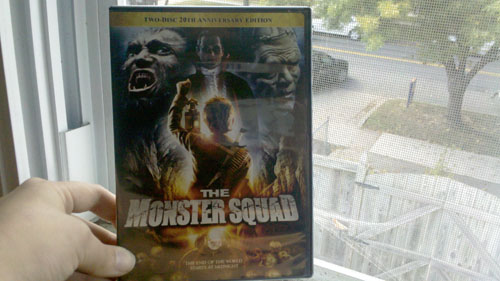 (I didn't really have any scary or Halloween-related props at my imme­di­ate dis­posal to include in these pho­tos, but if you look closely enough out the win­dow, there's a pretty sweet spi­der web. Best I could do.)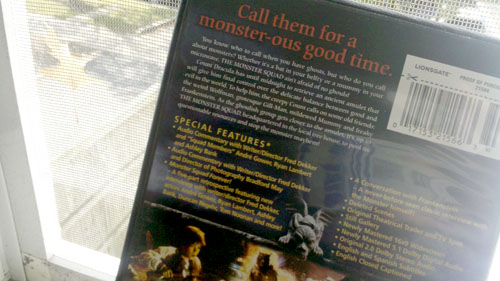 We waited until what felt like THE END OF THE WORLD for this movie to come out on DVD, but Lion­s­gate done did it up right. This 2-Disc 20th Anniver­sary Edi­tion of The Mon­ster Squad is a remastered-for-widescreen ver­sion that includes a ton of spe­cial fea­tures, includ­ing two dif­fer­ent director's com­men­taries, cast com­men­tary, Mon­ster Squad For­ever! –a five-part ret­ro­spec­tive fea­tur­ing tons of inter­views, deleted scenes, etc. etc. etc.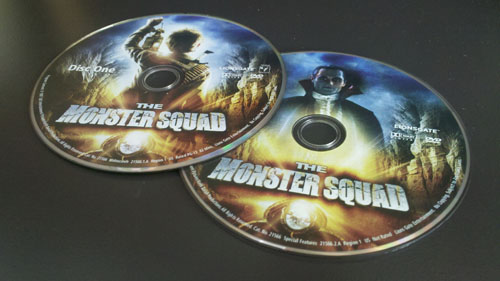 How­ever, one of my favorite DVD "extras" is this lit­tle note from  direc­tor Fred Dekker, which says it all: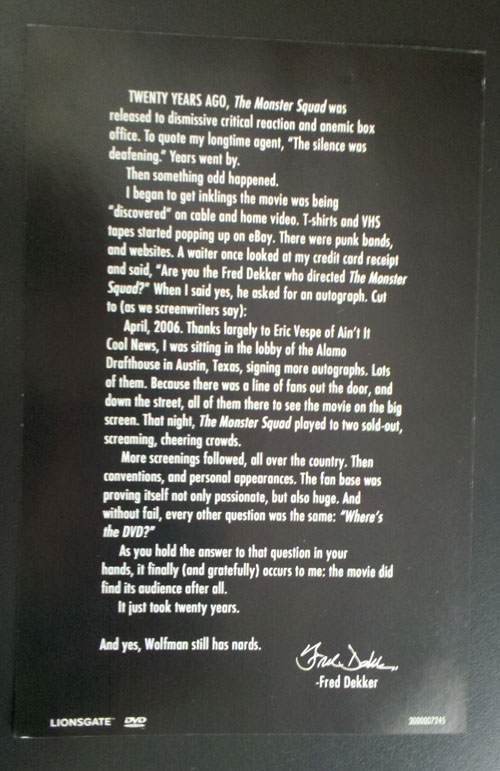 "Wolfman's got nards!"
What, you were expect­ing a dif­fer­ent clip?
Spooky Screencaps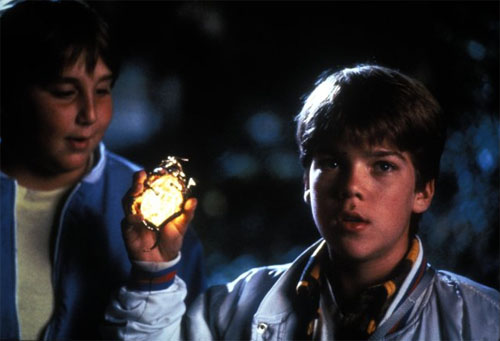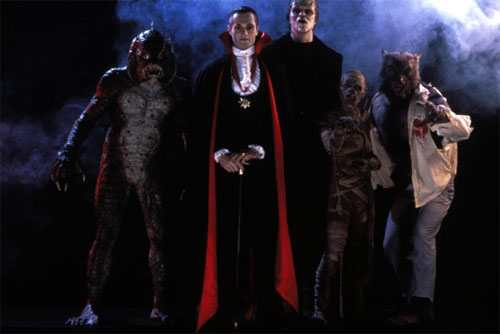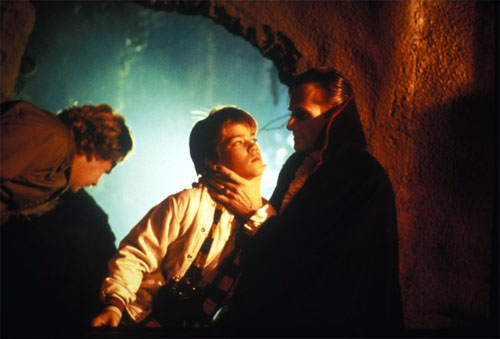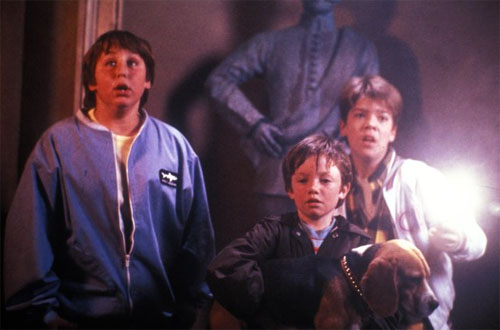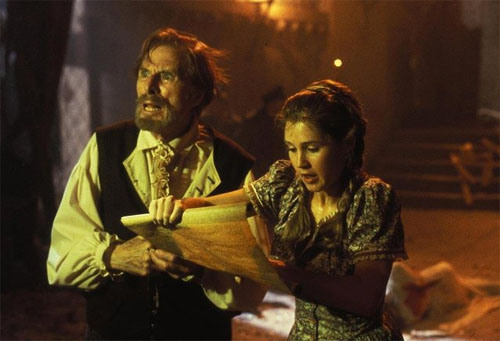 What is 31 DVDs of Halloween?
As a spe­cial fea­ture for the Hal­loween Count­down, I'm show­cas­ing 31 Hal­loween DVDs from my per­sonal col­lec­tion. I have a lot of Halloween-related and hor­ror DVDs in gen­eral, but for this year's count­down I'm only going to focus on my absolute favorites–the ones I con­sider 100% essen­tial for my enjoy­ment of the holiday.