I assume by now that every­one has seen the stop-motion ani­mated clas­sic  The Night­mare Before Christ­mas .  And if not, well, maybe it's time we sit down and have a lit­tle chat. I'm not mad, honey. I'm just disappointed.
This move is sim­ply a must-see. Pro­duced by Tim Bur­ton and directed by Henry Selick (who later went on to direct James and the Giant Peach and Cora­line ), The Night­mare Before Christ­mas is a ground­break­ing achieve­ment in film­mak­ing and visual effects. Bear in mind, too, that this movie came out in 1993. NINETEEN NINETY THREE, yo. Do you know what I was doing in 1993? Being amazed at this movie, that's what. I sure as hell wasn't amazed at TMNT III.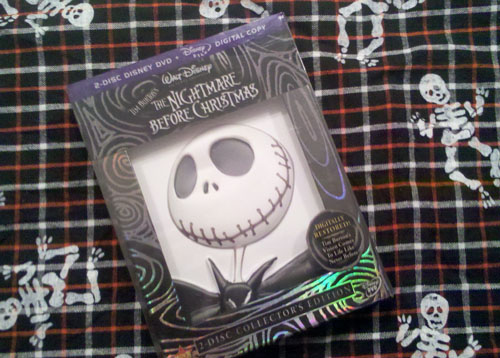 Though stun­ningly ani­mated, The Night­mare Before Christ­mas isn't all eye candy. The film man­ages to tell a charm­ing, orig­i­nal story that isn't just fluff and its full of endear­ing char­ac­ters. Not to men­tion they're all just so gosh darn cute. There's a rea­son why there's a mil­lion dif­fer­ent types of The Night­mare Before Christ­mas mer­chan­dise with Jack Skellington's face plas­tered all over them.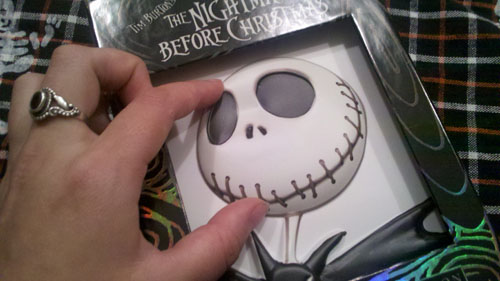 Not that this has any­thing to do with any­thing, but I love that the cover of this DVD is "3D" and fea­tures a rather puffy Jack Skelling­ton. When­ever I take this DVD off my shelf, I can't resist pok­ing and prod­ding at Jack's face, squish­ing it inward and watch­ing it slowly pop back out. I'm eas­ily amused, I know.
I like to watch this movie early in Octo­ber as a kind of unof­fi­cial kick-off to the whole hol­i­day sea­son (yes, I include Hal­loween in "hol­i­day sea­son") because I love the idea of a film that blends mul­ti­ple cel­e­bra­tions, and this one does it suc­cess­fully. "This is Hal­loween" might as well be adopted as the offi­cial theme song of Hal­loween (is any­one tak­ing votes on that?) and it has become per­fectly accept­able, even encour­aged, to fes­toon your home with  The Night­mare Before Christ­mas –themed dec­o­ra­tions this time of year, like this Jack Skelling­ton pump­kin  I carved a few Hal­loweens ago. (Wow, "fes­toon." I think that's the first time I've ever used that word!)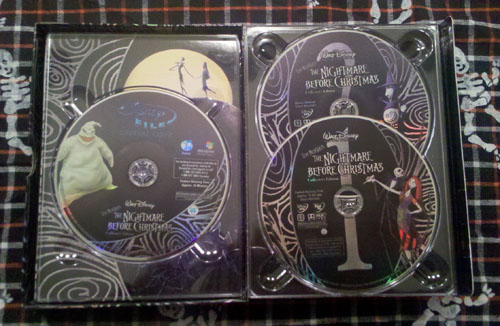 Now the real ques­tion is this: is The Night­mare Before Christ­mas  offi­cially a Hal­loween movie or is it a Christ­mas movie? Discuss.
This is Halloween
This song will now be stuck in your head all day. You're welcome.
Spooky Screencaps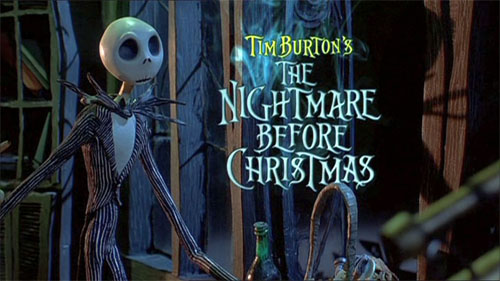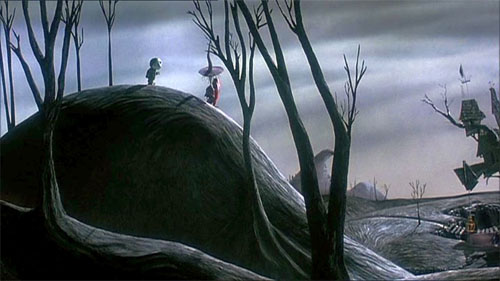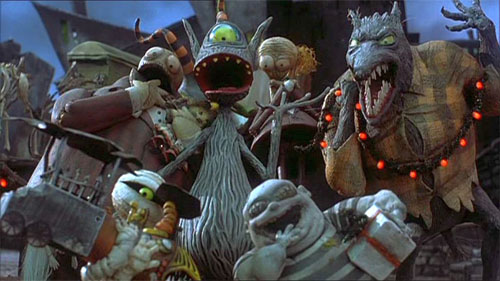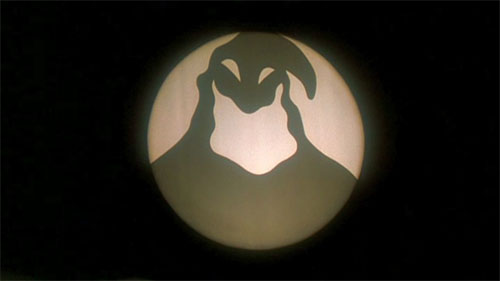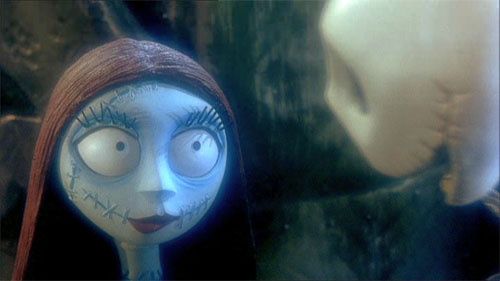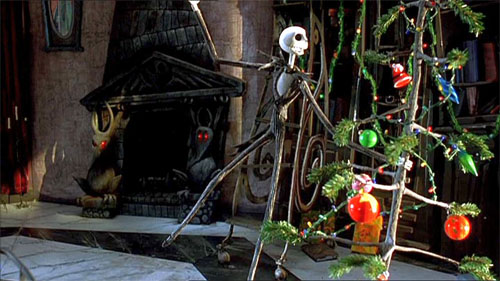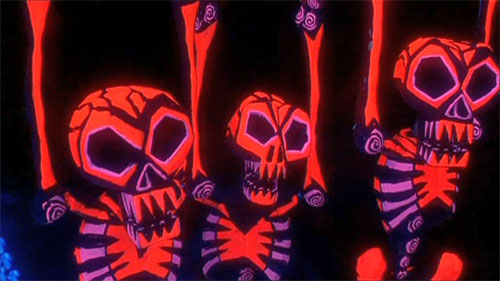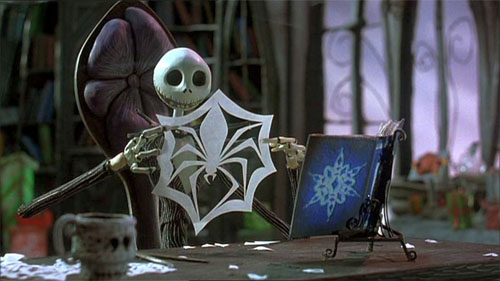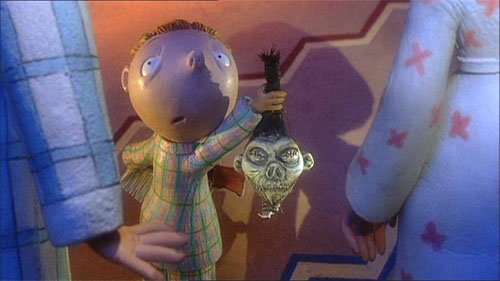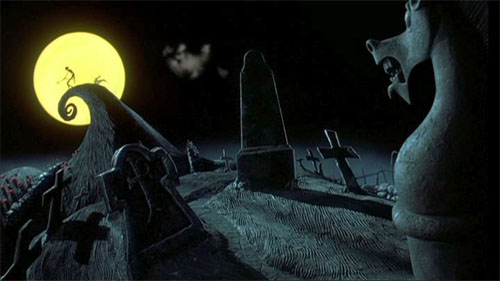 What is 31 DVDs of Halloween?
As a spe­cial fea­ture for the Hal­loween Count­down, I'm show­cas­ing 31 Hal­loween DVDs from my per­sonal col­lec­tion. I have a lot of Halloween-related and hor­ror DVDs in gen­eral, but for this year's count­down I'm only going to focus on my absolute favorites–the ones I con­sider 100% essen­tial for my enjoy­ment of the holiday.